Queen Elizabeth II, the UK's oldest and longest-serving monarch, died last week at the age of 96, ending a historic 70-year reign. She has been mourned by people all over the world — and some are really going the extra mile to bid farewell to the late queen.
Queen Elizabeth's send-off was always going to be an event of enormous scale. In accordance with royal custom, the UK has been undergoing an official 10-day mourning period leading up to her funeral on Monday.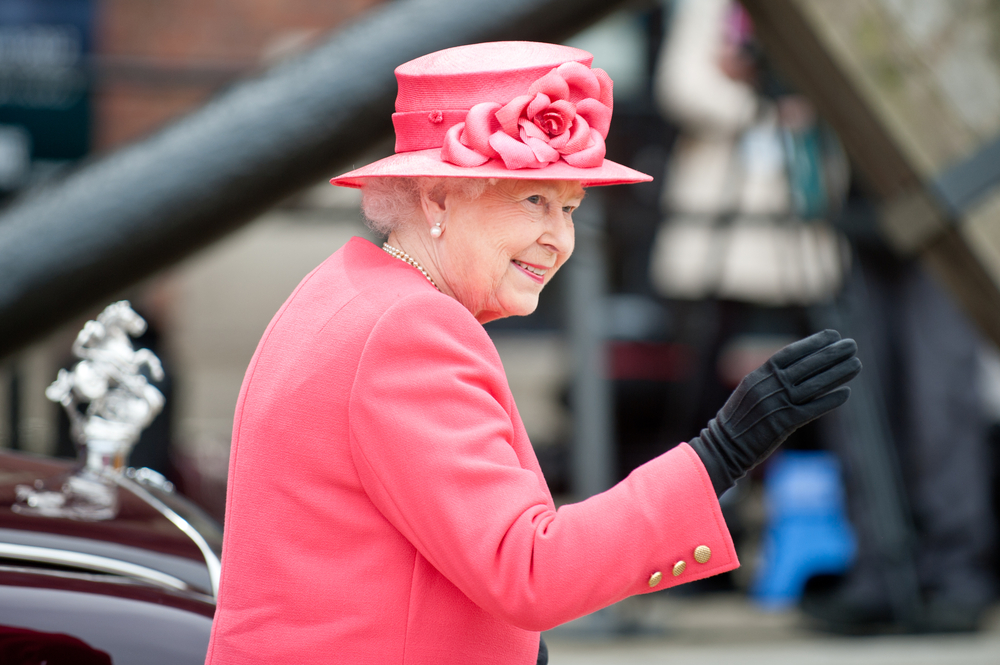 At the time of her death Elizabeth II was the oldest and longest-serving head of state in the world, and one of the most famous women on Earth, so her funeral will surely be one of the most-attended and most-watched in history, attended by politicians and dignitaries from around the world.
And in the days leading up to her funeral, thousands of UK citizens have been lining up for miles to pay respects at her coffin as the Queen lies in state at Westminster Hall, braving wait times of up to 30 hours.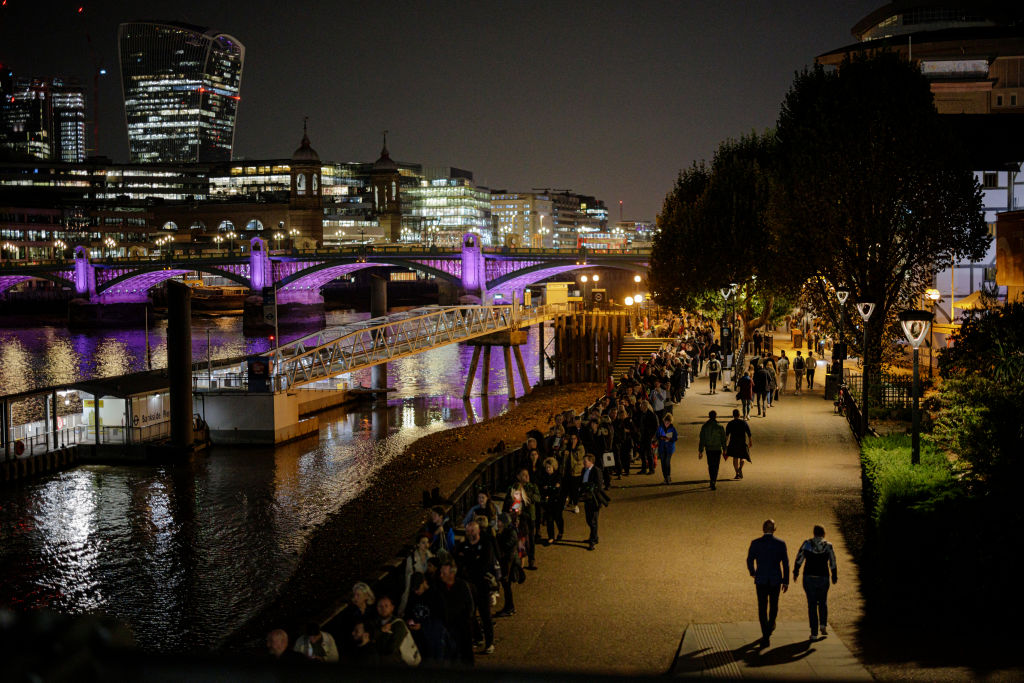 'The Queue'
The queue is a testament to the huge outpouring of public mourning for Queen Elizabeth II. Thousands of people have lined up to pay respects at her coffin since she began laying in state on Wednesday — even though the slow-moving line demands over a day of waiting.
"Queues could be up to 30 hours as we are obviously expecting and planning for unprecedented demand," said Culture Secretary Michelle Donelan according to the Mirror. 
Yet thousands of people have still been lining up, despite warnings of a grueling wait. The queue stretches from Southwark Park to Westminster Hall, and according to BBC can reach up to 10 miles long.
Mourners joining the queue were warned they would need to "stand for many hours, possibly overnight, with very little opportunity to sit down as the queue will be continuously moving," according to Metro.
Earlier this morning, officials announced it was at capacity, and that they would be cutting it off to the public for "at least six hours."
"We are sorry for any inconvenience," the Department for Digital, Culture, Media and Sport wrote on Twitter. "Please do not attempt to join the queue until it re-opens."
But according to the government's official YouTube tracker, entry to the queue has since resumed — however, anyone getting in line will have quite an ordeal ahead of them, as the queue time is over 24 hours, and "overnight temperatures will be cold."
People are happy to wait
Those who brave the wait and reach Westminster Hall receive only a brief few moments to pay their respects to the late monarch. But for thousands of people who loved Queen Elizabeth, it is worth it to say one last goodbye.
"It's been a long day but I was so pleased to be able to say farewell to Her Majesty," mourner Helen Wilson, who flew in from Belfast to join the queue, told the New York Times.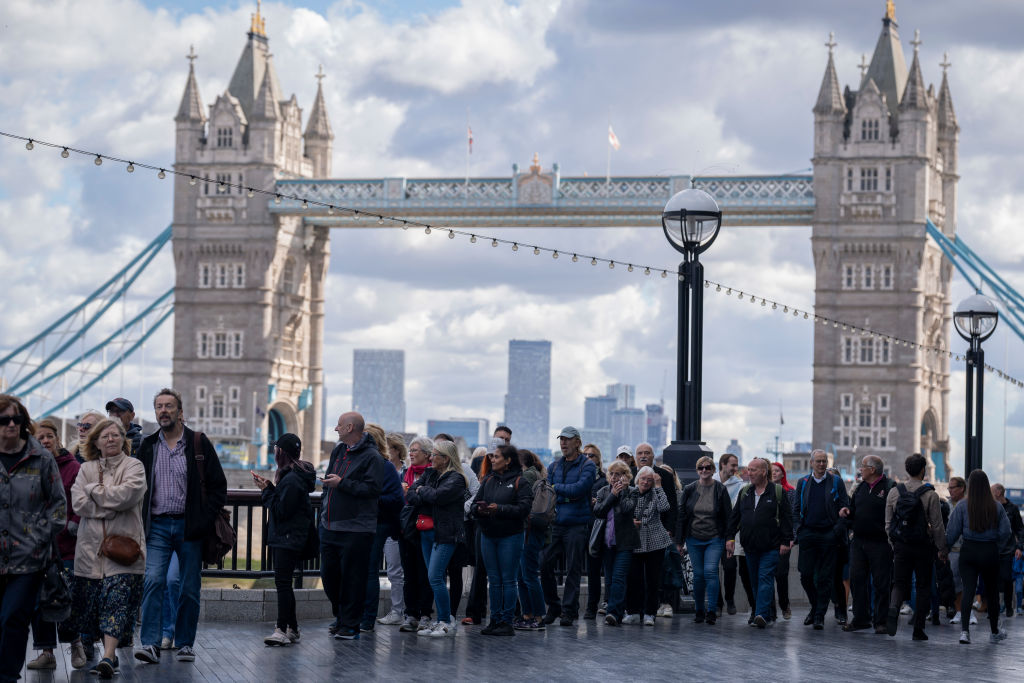 "When we read it was 20 hours, 30 hours, it wouldn't have mattered at all," Matt Conrad-Jones, a former grenadier from Smarden, told BBC as he waited in line with his wife.
"The atmosphere in the queue is absolutely amazing. It's peaceful and tranquil and reverent."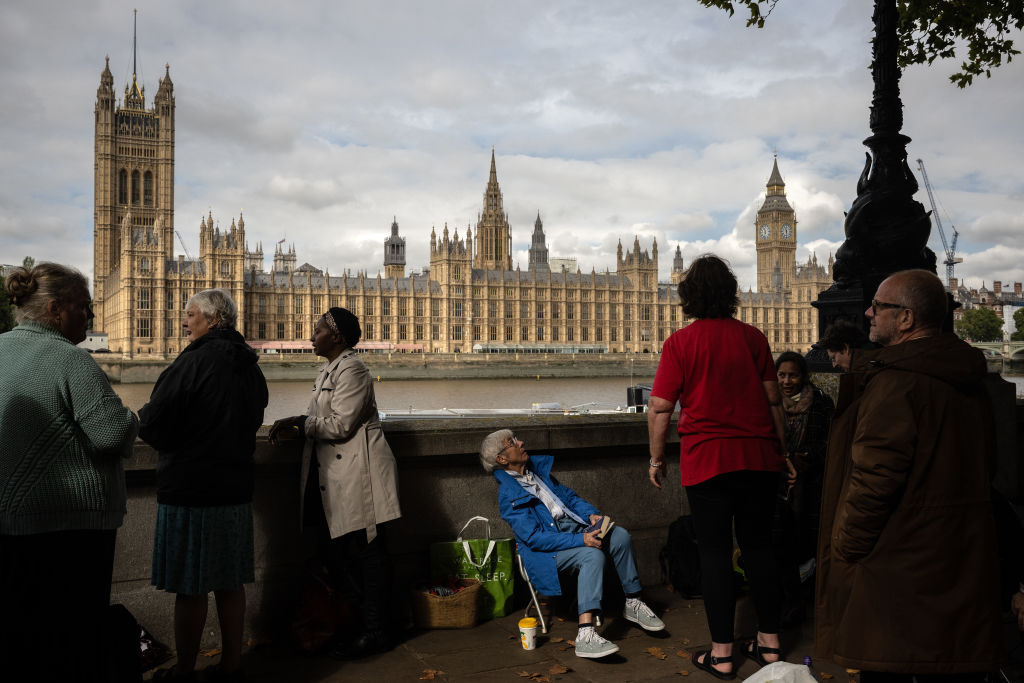 An orderly queue
By all accounts, the queue has been orderly, and despite what sounds like long and uncomfortable experience to those on the outside, the lined-up mourners have a shared reverence and camaraderie.
And thankfully, people in line won't have to suffer too much: there are hundreds of bathrooms set up along the route, and nearby businesses have reportedly been staying open later to accommodate the mourners.
People in the queue are given wristbands with their number, allowing them to get off line when needed without losing their place.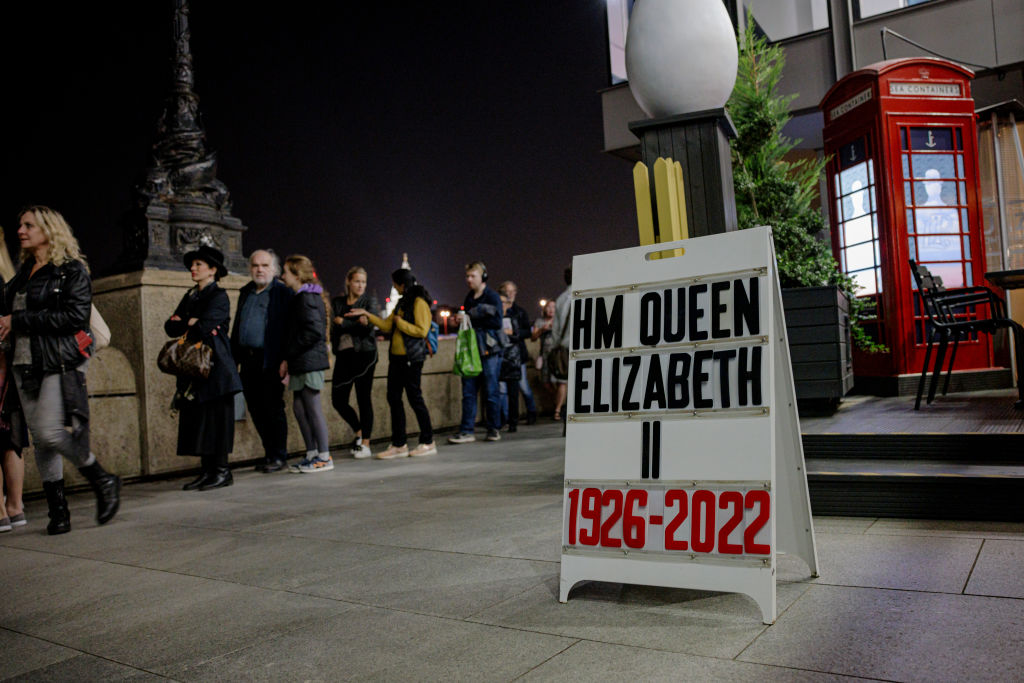 For many people, "the queue" is the ultimate proof of an old stereotype that the British people excel at waiting in lines. George Orwell once wrote in an essay that the British are distinguished by their orderly conduct and "willingness to form queues."
This massive yet still organized line has been described as many as quintessentially British. "Is there anything more British than 'the Queue'?" asks a recent Washington Post headline.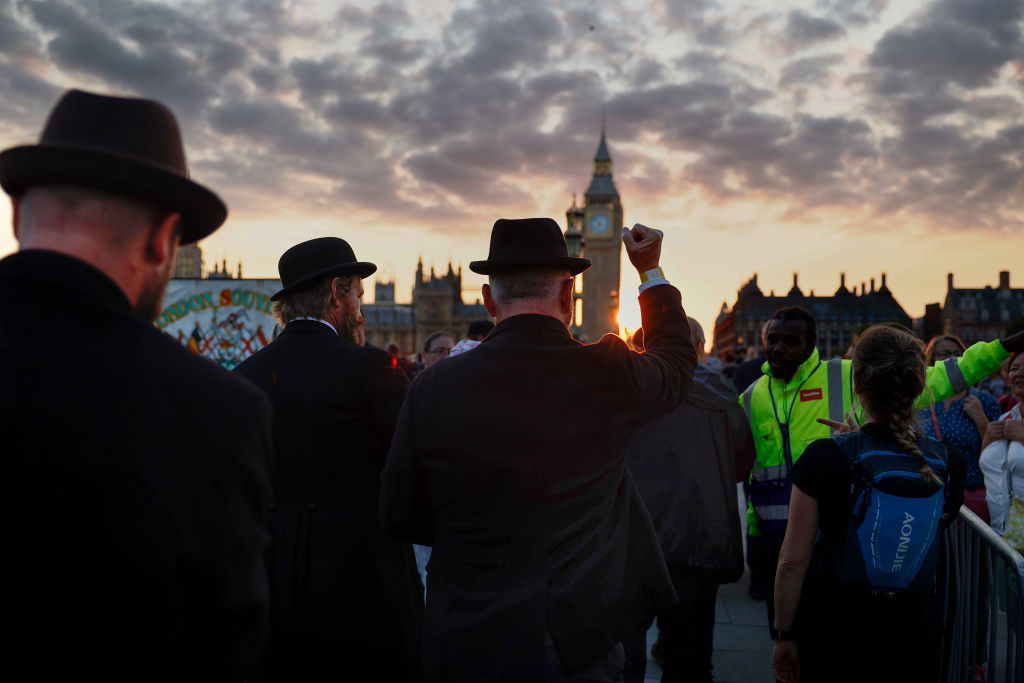 David Beckham waits 12 hours
Even some celebrities have been seen braving the queue. Soccer star David Beckham reportedly waited for 12 hours after joining the line at 2 am this morning.
"We've all been celebrating and telling stories," he told the BBC. "We all want to be here together, we all want to experience something where we celebrate the amazing life of our Queen.
"Something like this today is meant to be shared together."
When Beckham reached the coffin, he bowed and had a tear in his eye.
Queen Elizabeth II was the UK's monarch for the past 70 years — the longest reign in British history — so for most citizens, she's the only queen they've ever known. She's been a constant in their lives for decades, so it's not surprising many would want to go pay their final respects.
Lying in state: a rare honor
Lying in state is a rare honor given to members of the monarchy and certain prime ministers, one not seen in the UK in 20 years. The last was for Queen Elizabeth the Queen Mother, the mother of Elizabeth II, who died in 2002.
The Queen's father and predecessor King George VI also lied in state in 1952, as did her grandfather King George V in 1936 and her grandmother Queen Mary in 1953, according to CBS News.
Two Prime Ministers, William Gladstone in 1898 and Sir Winston Churchill in 1965, also lay in state at Westminster Hall.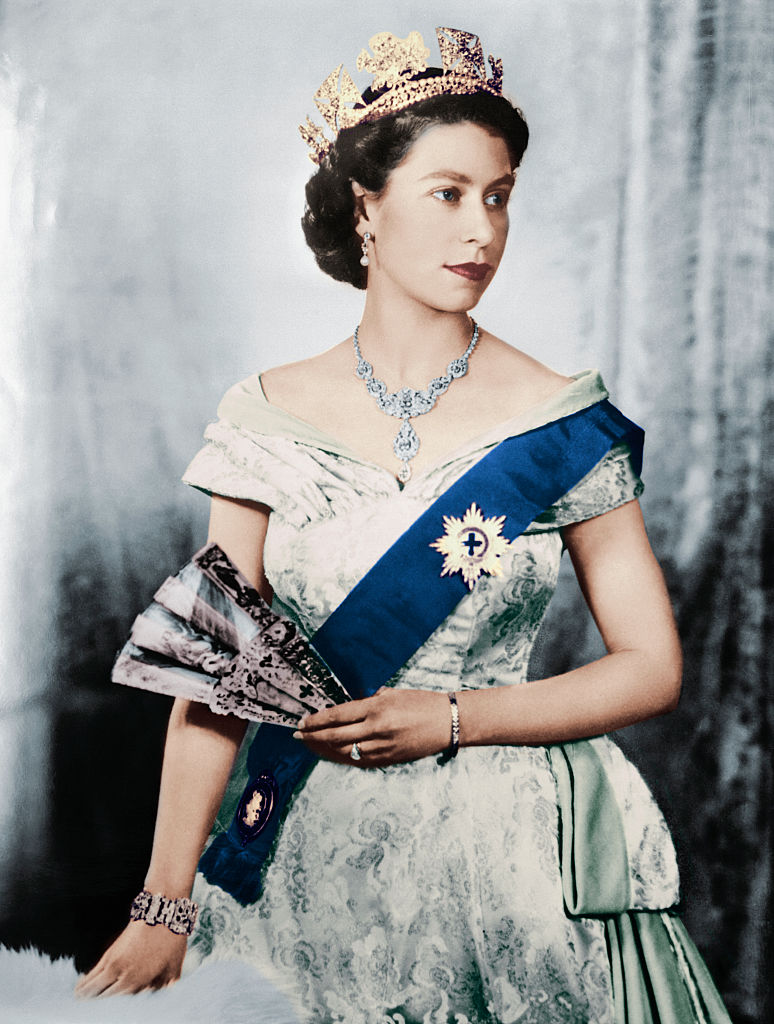 For these thousands of mourners, the queue is a rare opportunity to participate in this ritual. And it's unlikely many will see another send-off for someone as beloved, famous or as part of history as Queen Elizabeth II was.
As more and more people continue to join the queue, it's clear that for many, paying their respects is well worth a full day of waiting in line.
This is truly a once-in-a-lifetime sight — we can't imagine anyone else in the world getting this kind of huge outpouring of support from the public after their death.
"The queue" is a testament to what an impact Queen Elizabeth II had on the public, and that her loss is still strongly felt by many.
Please share this story.