People around the world continue to mourn Queen Elizabeth II, who died last week at the age of 96 after 70 years on the throne.
It is an especially difficult time for the members of the royal family, who are mourning their beloved family member while also adjusting to new titles and a future without the Queen.
For Charles, it meant finally ascending to the throne at 73, into a role as King he had been preparing for his whole life. That put his own son, Prince William, next-in-line and he received a new title as Prince of Wales.
His three children also received new titles — and oldest son Prince George moved one step up the line of succession, becoming second-in-line at just 9 years old.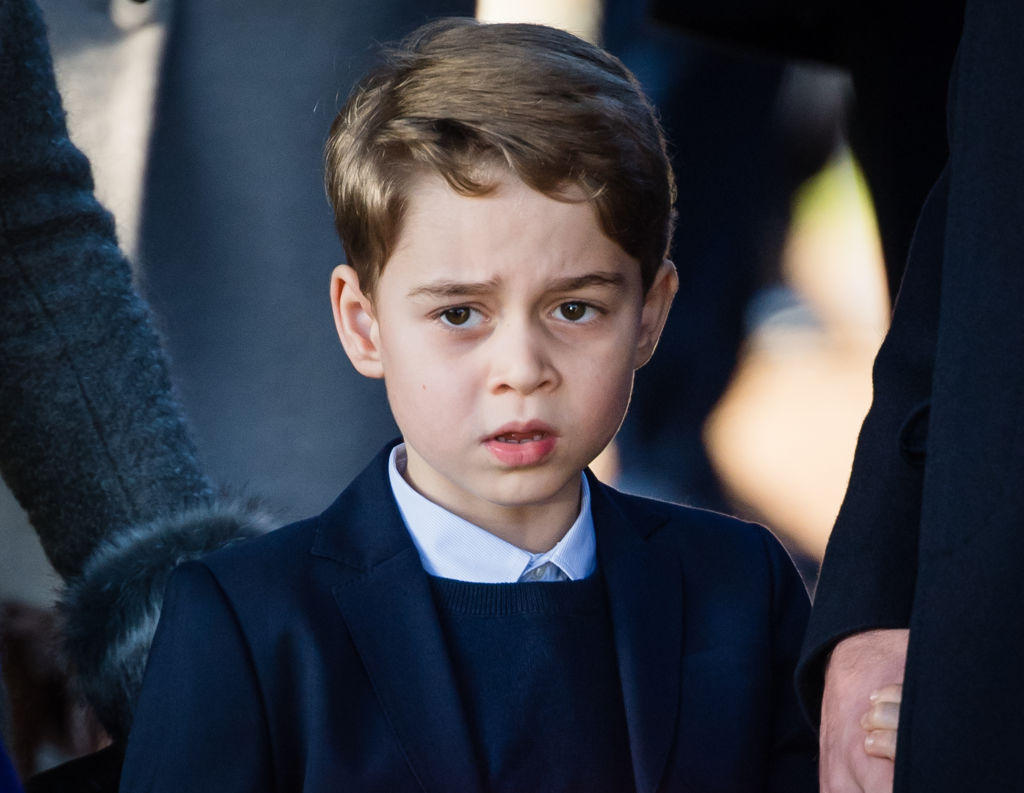 It is surely a complex time for the young prince — coping with the new loss of his beloved great-grandmother, seeing his grandfather become king and knowing that's what his own future holds… all while dealing with normal kid things like starting the new school year.
Becoming king takes a lifetime of preparation, and parents William and Kate are making sure he's ready for what the future holds, while also making sure he has a positive childhood as well.
Birth of Prince George
Prince George was born July 22, 2013, and it was the baby announcement heard 'round the world. As the presumptive future king, the pregnancy received widespread speculation and media coverage, and the birth announcement was widely celebrated around the UK.
Across the UK and the Commonwealth, nations celebrated with 21-gun salutes. Church bells rang around the world, including at Westminster Abbey. Many landmarks lit up in blue to signify it was a boy.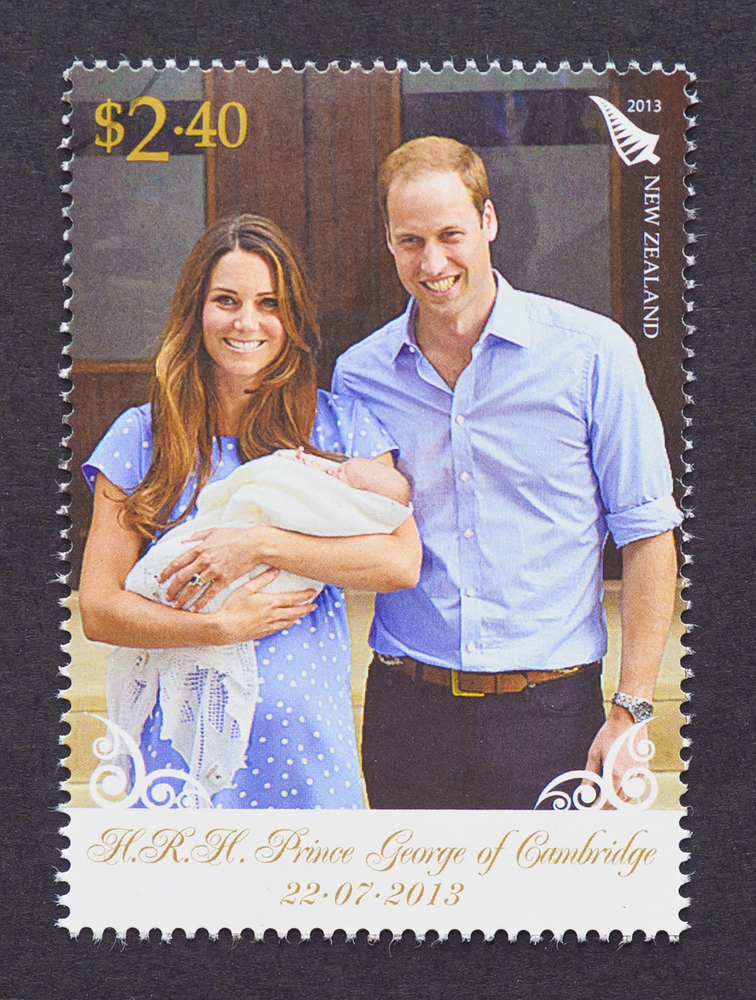 He was later joined by two siblings in the family: Princess Charlotte, born 2015, and Prince Louis, born 2018.
While Prince George's birth was a media sensation, his parents William and Catherine have been trying to keep him out of the spotlight as much as possible as he grows up. And while the royal family are a favorite target of paparazzi, the couple has insisted their children are off-limits.
According to BBC, Prince George was "harassed by paparazzi" when he was just two years old, with photographers going to "extreme lengths" and overstepping boundaries.
Kensington Palace put out an appeal to the media to not publish unauthorized photos of their children, citing "increasingly dangerous" tactics used by paparazzi to photograph Prince George.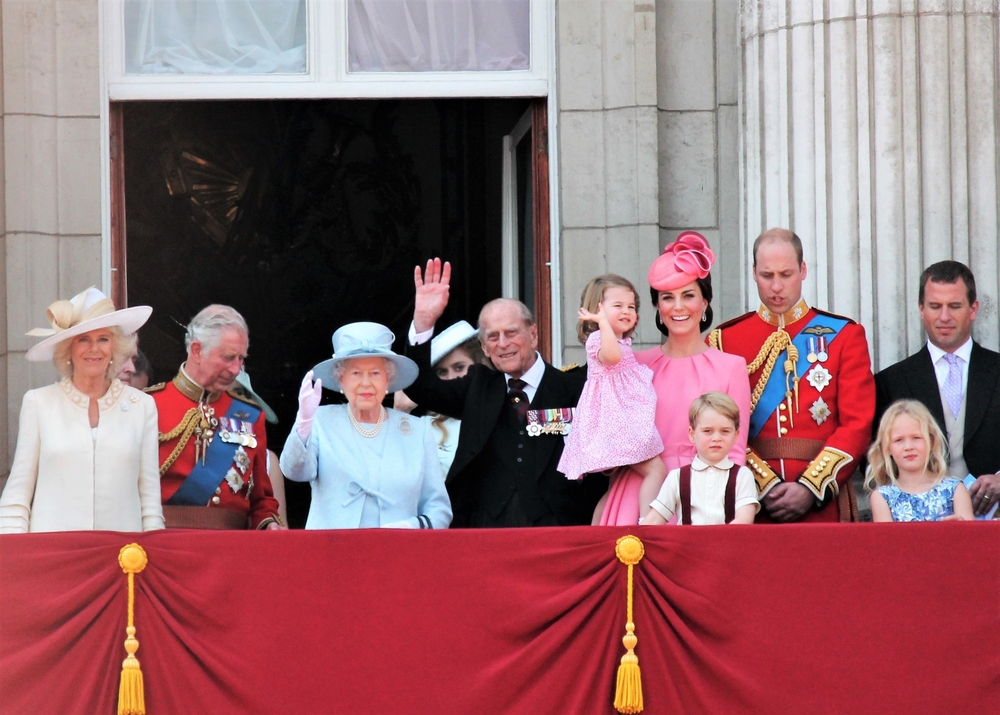 Prince George's public appearances
Prince George and his siblings have enjoyed a relatively private life as their parents try to keep them out of the spotlight as much as possible and ensure they have a positive and healthy upbringing.
But the royal children have also embarked on a few official royal appearances with their parents. Prince George went on his first royal tour in 2014 when he was just nine months old, accompanying his parents to Australia and New Zealand. The BBC called him the "star of the show" although he only made two appearances.
One of George's most famous media appearances was in 2016, when he met US President Barack Obama and First Lady Michelle Obama. The couple visited Kensington Palace for dinner, and Prince George was seen playing on a rocking horse that the President and First Lady had gifted him.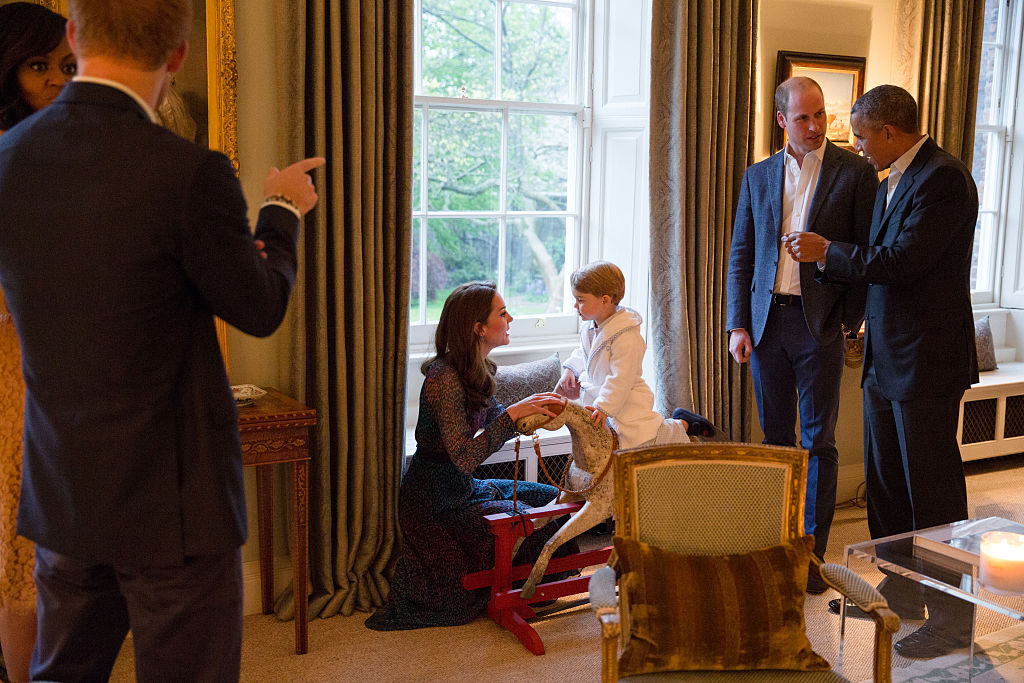 Since it was past his bedtime, George was dressed in pajamas and a dressing gown. President Obama said it was "adorable," and later joked about it in a White House Correspondents Dinner speech.
"Even some foreign leaders they have been looking ahead, anticipating my departure," the President said, referencing his final months in office. "Last week Prince George showed up to our meeting in his bath robe. That was a slap in the face. A clear breach of protocol."
How William and Kate are raising their kids
While meeting presidents is certainly an unusual experience for a child, George's parents have been trying to keep his childhood as normal as possible, breaking from the strict protocols normally held for future monarchs during childhood.
"Throughout history children born into the royal family – particularly future monarchs – have been brought up the palace way, adhering to the wishes of whoever was king or Queen at the time," said Duncan Larcombe, author of Prince Harry: The Inside Story, according to The Sun.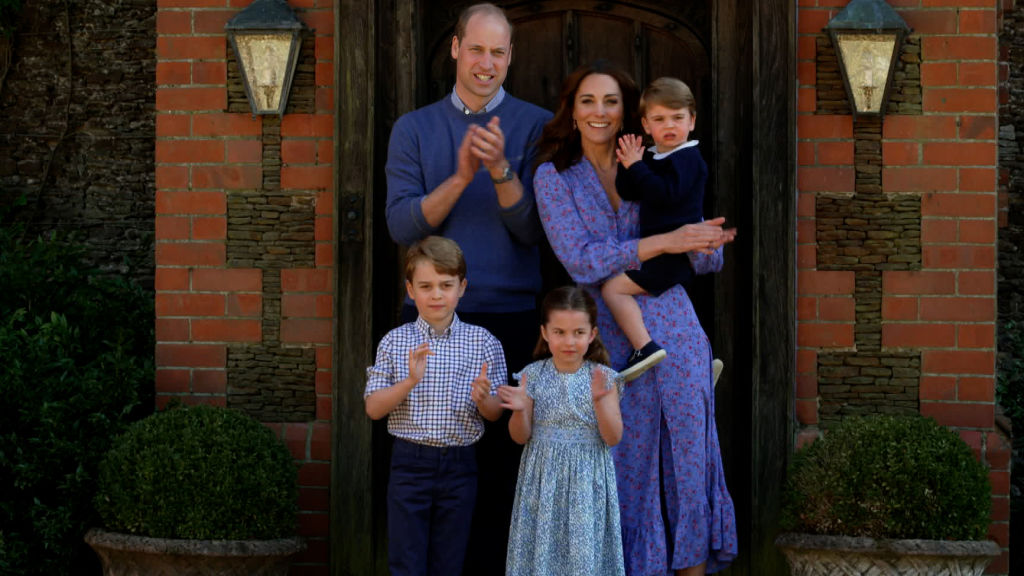 But William insisted that his son be spared from the "casual initiation" that he himself "suffered as a child," and the children are now being raised closer to how Kate was brought up.
"This cycle has been broken thanks to a combination of senior Royal's absolute faith in William and Kate, and the fact they have pledged to bring up all three of their children in the manner their mother experienced growing up."
"Perhaps William and Kate's biggest success as parents so far is to create what is clearly a happy, fun and safe environment for George," Larcombe said.
Of course, they still need to prepare Prince George, as well as Charlotte and Louis, for what will be a lifetime of duty to the royal crown.
But they've also reportedly found a way to instill this responsibility in an accessible and child-friendly way, by reading them fairy tales and storybooks.
"William and Kate have already talked to George and Charlotte about their future roles, but in a child-like way so that they understand without feeling overwhelmed," a royal source told Daily Mail.
"George knows there's something special about him and that one day he'll be the future King of England."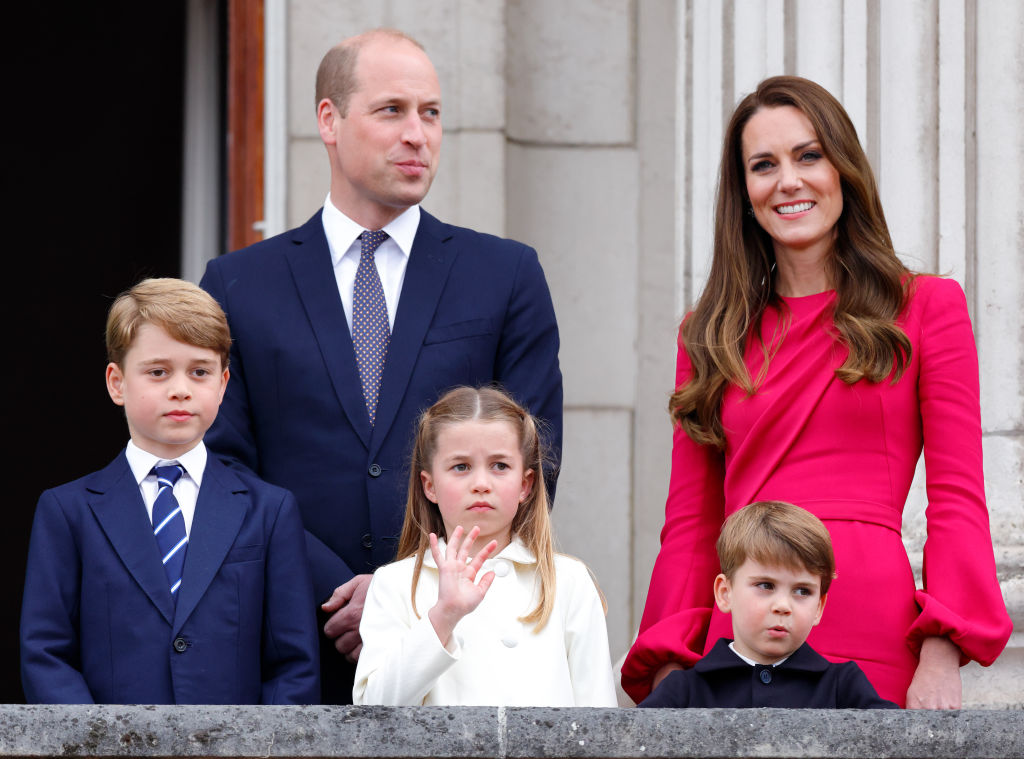 Their parenting strategy has paid off, and Prince George has reportedly been growing into a happy young boy who, according to royal insiders, already has what it takes to be king.
"His confidence has grown leaps and bounds over the last couple of years," a source told Us Weekly. "He is assertive, self-assured and knows what he wants, and doesn't hold back on speaking his mind. His personality is really starting to shine."
"Prince George is already showing that he has what it takes to be the future King of England."
Death of Queen Elizabeth II
Prince George and his siblings have had an eventful and emotional few days: they started a new school, and suffered the loss of their great-grandmother, Queen Elizabeth II.
On September 7, the three young royals attended their first day at Labrook School, a prestigious prep school. Word is that they're adjusting well to the new school.
"Kate said the children have settled in nicely with their new school and have new friends," local woman Lydia Bailey told People.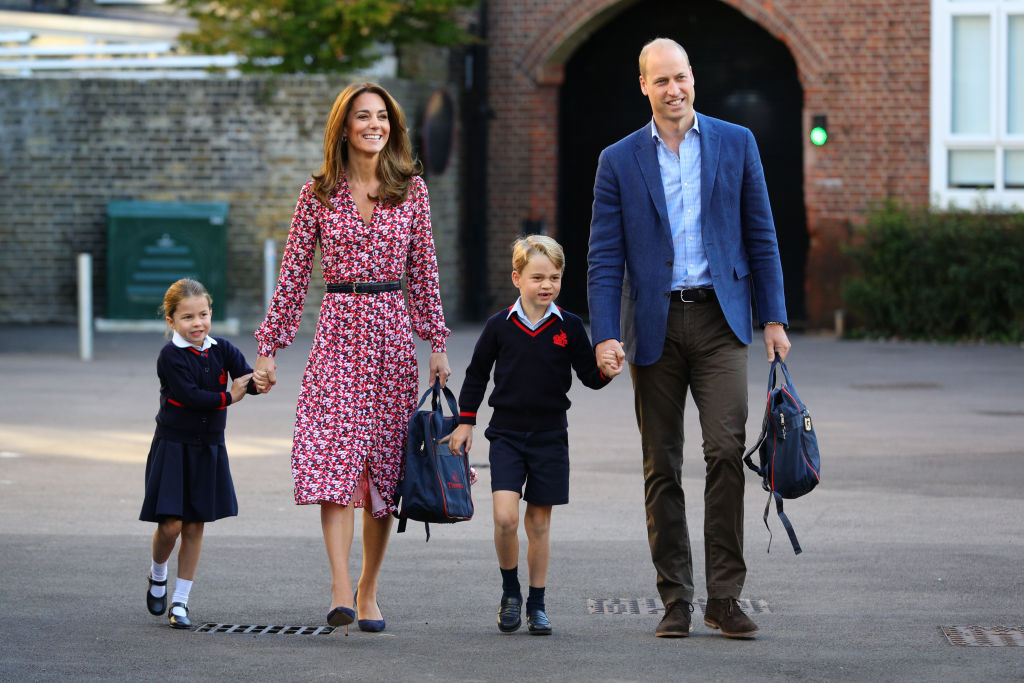 But a day after starting school, the kids learned about the death of their beloved great-grandmother the Queen. Their mother broke the news.
"She gently told George, Charlotte, and Louis about Elizabeth's passing at Windsor prior to the official announcement. She wanted them to hear the tragic news directly from her to ease the blow," a royal insider reported.
"Kate said that Elizabeth is in heaven with Prince Philip. There were lots of tears and hugs, naturally. The children are upset."
It also meant inheriting new titles. As William inherited the title of Prince of Wales, the kids will now be the "Wales children" — for example Prince George will now officially be known as Prince George of Wales.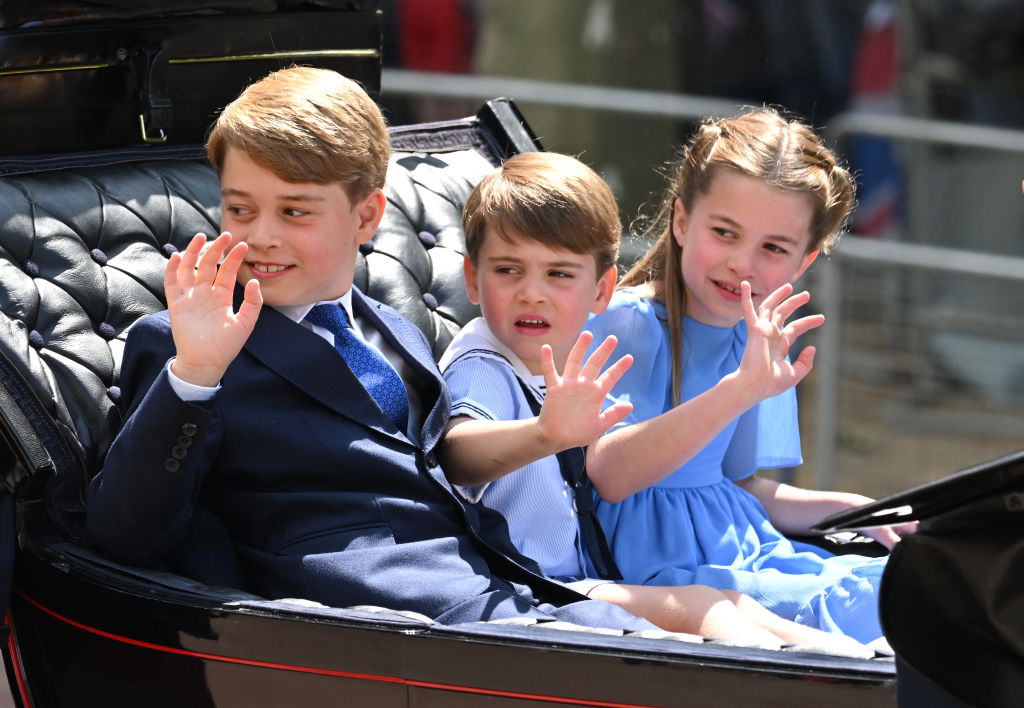 As always, it will be William and Kate's priority as parents to allow their kids to maintain a normal, happy childhood while helping them navigate the responsibilities of royalty.
"He spoke about George, Charlotte and Louis, saying that they were trying to keep some sense of continuity for them at school and keep things as normal as possible," local teacher Elaine Gee told People.
Our thoughts continue to be with the royal family as they grieve Queen Elizabeth II.
In the line of succession, young Prince George is now one step closer to becoming king — but we hope he continues to have a positive and happy childhood. It's clear that William and Kate are doing everything they can to raise him right.
Please share this story!