Prince Harry and Meghan Markle have officially left the British royals. However, family will always be family, and the prince is said to have retained a good relationships with his siblings, as well as their partners.
Just as in every other family, Harry and his siblings use nicknames for each other. They're usually sweet, sometimes even amusing.
Now, new information has come to light regarding Harry's special nickname for Kate Middleton – and it's a nickname no one else uses.
Having been born into the British Royal family, Prince Harry has been in the media spotlight his entire life. Not only because he's a prince, but also because the tragic passing of his mother, the late Princess Diana, made headlines around the world via the paparazzi press.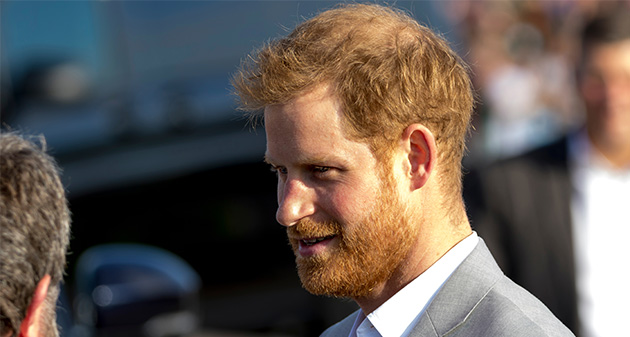 In short, Harry has been the focus of the media's attention his entire life, from his partying teenage years to his career in the military. He's also responsible for heartwarming charity work all over the world.
Prince Harry
They may pale to the fallout of he and Meghan Markle leaving the royal family though – the couple is sitting firmly the spotlight again.
Prince Harry did something very rare in deciding to leave the Royal Family. Some argue that it shouldn't be done. At the same time, other's will argue that no one should be forced into doing something they don't want to do.
Anyhow, Harry and Meghan are starting their new life with their baby boy Archie. Soon, they will welcome a second child.
So how did we get here? This is the story of Prince Harry's life.
Henry Charles Albert David Windsor was born on September 15, 1984. He was christened by the Archbishop of Canterbury the same year in St. George's Chapel in Windsor, England. Right from the start, however, it was officially announced that he was going to be know as Prince Harry.
Prince Harry – early life
Harry's childhood was marred by immense tragedy after his mother, Princess Diana, passed away in a car crash in Paris in 1997. The car that she had been in was being hounded by paparazzi before it crashed at high speed.
Diana was only 36 years of age at the time. Harry was just 12, and it changed his life forever. The images of he and his brother William walking behind their mother's hearse before the service at Westminster Abbey were truly heartbreaking.
"I can safely say that losing my mum at the age of 12, and therefore shutting down all of my emotions for the last 20 years, has had a quite serious effect on not only my personal life but my work as well," Harry told the Daily Telegraph.
"I have probably been very close to a complete breakdown on numerous occasions when all sorts of grief and all sorts of lies and misconceptions and everything are coming to you from every angle."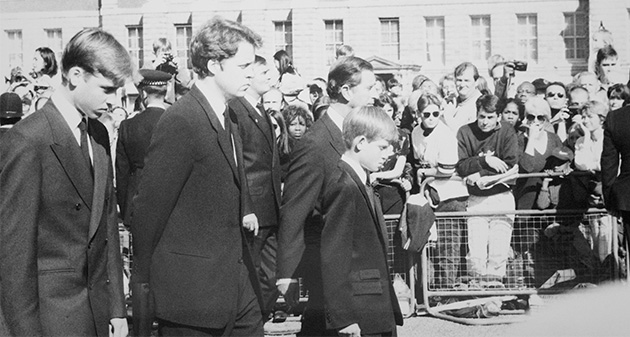 Like his brother William, Prince Harry attended Wetherby School in London, and later studied at Eton College.
Work at the sheep farm
In 2003, Harry decided to take a gap year, but it wasn't because he wanted to laze around, laying on the couch. Instead, he decided to move to Australia, where he spent three months at a sheep farm.
Harry worked from 7.30 am until 6pm every day, earning about $200 dollars each week. It wasn't your standard job for a prince, but this truly showed that Harry wasn't like everyone else. He wanted to help people in the world, and do so by working just as any ordinary person would.
During his stay in Australia, Harry also went to several Rugby games to cheer on England.
"I have had a great time working out here, meeting people and learning a bit about how to be a jackaroo [a young man working on a sheep farm]," Prince Harry said in a statement at the conclusion of his trip.
"And of course the rugby was absolutely fantastic. It's a great country."
Prince Harry also worked with Aids orphans in the African country of Lesotho, which paved the way for several other charities he later started there.
Prince Harry spent time in the military as well. During his years, his love life has been a subject the paparazzi, as well as the tabloid press, have loved to dig into.
Prince Harry has dated several women in his life.
Meghan Markle & Prince Harry
However, his destiny changed when he and Meghan Markle met and fell in love. For the last couple of years, Meghan's been known as "The Duchess of Sussex", having received the title when she tied the knot with the British prince in 2018.
The two are genuinely in love, and we sincerely hope they are very happy. Of course, their journey to get to where they are now hasn't been all that smooth, especially after the two stepped back as 'senior' members of the British Royal Family last year.
Meghan Markle was actually married once before, having tied the knot with producer Trevor Engelson in 2010. The couple, however, divorced in 2013. Harry, meanwhile, hasn't been married before.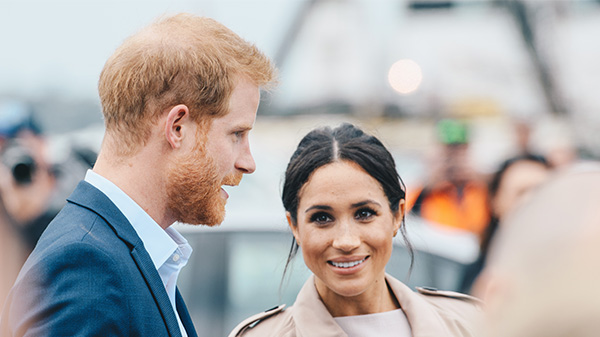 In July of 2016, a friend set up a blind date between Meghan and Harry, and it was a smash-hit.
"I was beautifully surprised when I walked into that room and saw her," Harry told Vogue. "I was like, I'm really going to have to up my game here."
Meeting Meghan Markle
A few weeks later, Harry took Meghan to Botswana, where their relationship really took off. And Botswana would hold special significance just a few years later, as Markle's center piece diamond in her three-stone engagement ring actually came from the country.
"We were really by ourselves, which was crucial to me to make sure we had a chance to get to know each other," Harry explained.
The wedding of Meghan Markle and Prince Harry took place on May 19, 2018, and the service was held at St George's Chapel, Windsor Castle. However, due to a very complex relationship, her father wasn't present.
People from all over the world eagerly watched the wedding. But a little more than two years later, the couple went on to do something rather controversial, at least within the royal sphere.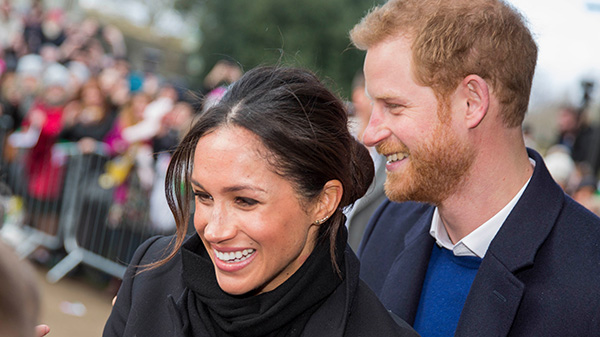 As of last year, Meghan and Harry are no longer 'senior' members of the British royal family. The couple, who welcomed son Archie Harrison Mountbatten-Windsor in 2019, decided to step down from their royal duties.
Leaving the Royal British family
Harry and Meghan will no longer use the titles His Royal Highness and Her Royal Highness. However, they were given the option of retaining them in the future, essentially leaving them the possibility of returning to the royal fold somewhere down the road.
After leaving their senior roles, they rented houses in Canada and, more recently, moved to Los Angeles.
In August of last year, Vogue reported that the couple have relocated to the quiet town of Santa Barbara, California.
"The Duke and Duchess of Sussex moved into their family home in July of this year. They have settled into the quiet privacy of their community since their arrival and hope that this will be respected for their neighbors, as well as them for a family," a spokesperson told Vogue.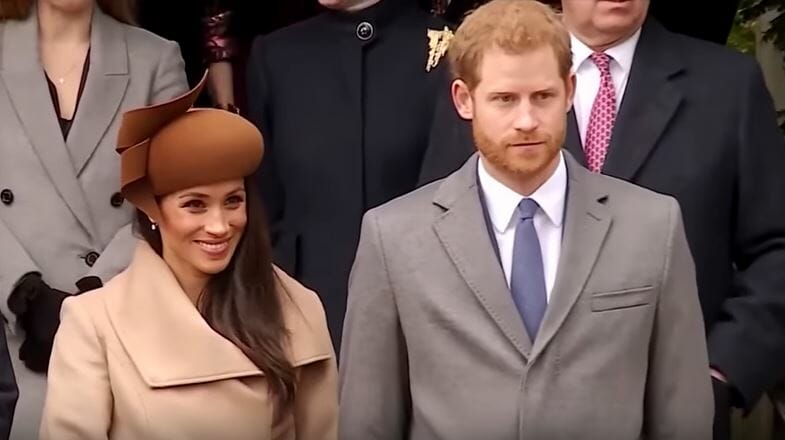 These days, Harry and Meghan no longer use the titles His Royal Highness and Her Royal Highness.
Weeks ago, it was reported that Harry and Meghan had agreed with Queen Elizabeth II that they would not return as working members of the Royal Family.
"Remain much loved members"
Further, the honorary military appointments and royal patronages held by the couple will be revoked and redistributed.
However, the couple maintained that they will be committed to their duties in both Britain and in the rest of the world.
Before their departure, Meghan and Prince Harry were limited in what they could say publicly. However, now that they won't be returning to the royal fold, they can speak freely in interviews.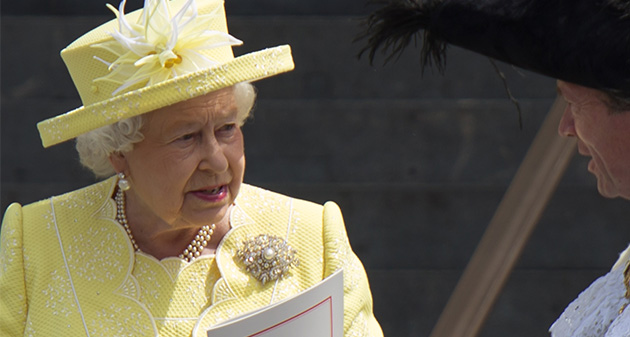 The couple sat down for two hours with Oprah Winfrey in their first big primetime interview since splitting from the royal family. The result was a shocking interview, where Meghan and Harry spoke straight from their hearts on what had actually happened.
Meghan & Harry – Oprah interview
Meghan could be seen crying at several points in the interview, including when she discussed how Buckingham Palace had brushed aside her thoughts on not wanting to live anymore. She also said that family members had "concerns over how dark his skin might be when he was born", in reference to their then-unborn son, Archie. It was truly one of the most stunning revelations from the interview.
"That was relayed to me from Harry. Those were conversations that family had with him," Meghan said. She declined to reveal who was involved in those conversations, saying, "that would be very damaging to them."
Queen Elizabeth said in a statement that the royal family will address allegations of racism within Buckingham Palace.
"The whole family is saddened to learn the full extent of how challenging the last few years have been for Harry and Meghan," the Queen said.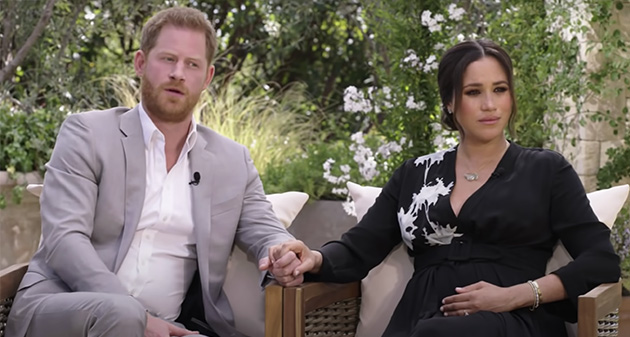 "The issues raised, particularly that of race, are concerning. While some recollections may vary, they are taken very seriously and will be addressed by the family privately.
"Harry, Meghan and Archie will always be much loved family members."
Meghan Markle's bracelet
Meghan Markle wore a special bracelet during the interview with Oprah, which meant a lot for both her and Harry. It was actually a bracelet that belonged to Harry's mother, Princess Diana, as reported by People. According to the Express, the bracelet has an estimated value of more than $174.000.'
It was fitting that Meghan wore it. Not only to pay her respects to the late Princess, but also because Prince Harry spoke about her during the Oprah interview.
"For me, I'm just really relieved and happy to be sitting here, talking to you with my wife by my side," Harry said.
"Because I can't begin to imagine what it must have been like for her [Diana] going through this process by herself all those years ago. Because it has been unbelievably tough for the two of us, but at least we have each other."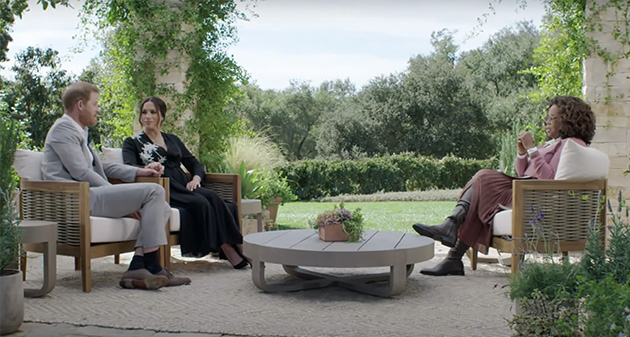 Harry also revealed what he thinks she'd have felt about the couple leaving the royal family.
Spoke on Princess Diana
"I think she would feel very angry with how this has panned out and very sad, but ultimately, all she'd ever want is for us to be happy," Harry said.
"I brought what my mom left me," he continued.
"And without that, we would not have been able to do this, so touching back on what my mother would think of this, I think she saw it coming. I certainly felt her presence throughout this whole process."
Even though Harry and Meghan aren't members of the Royal Family anymore, they are trying to retain a good relationship with Harry's brother and his wife, Kate Middleton. His nickname for the latter has recently come to light.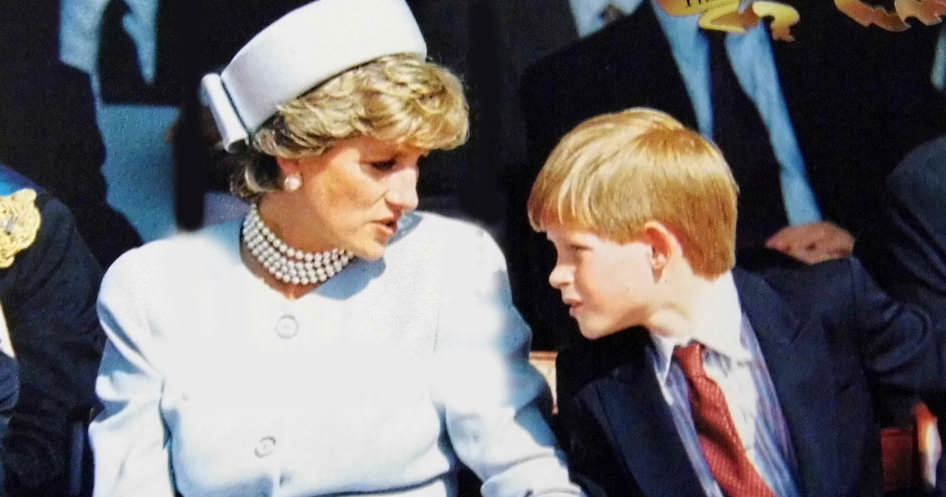 One might think the Royal Family would be above nicknames, but it appears they most definitely aren't.
Prince William reportedly called The Queen "Gary" when he was younger, since he was unable to pronounce 'Granny'. Prince Philip, meanwhile, was said to have called Queen Elizabeth "Cabbage" and "Sausage", according to The Mirror.
Harry's nickname for Kate
Now, OK! Magazine has revealed the special nickname Prince Harry has for Catherine "Kate" Middleton, the wife of his brother William.
According to the news outlet, Harry usually calls Kate Middleton "Cath". His sister-in-law has been known as "Kate" to the rest of the world since deciding to go by that moniker during her university studies.
In 2017, Middleton and William spoke on BBC Radio 1 about the nicknames. The radio host had heard that Harry referred to the couple as "William and Cath."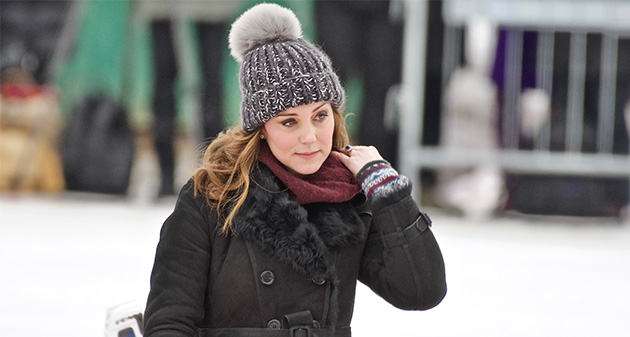 "Is this a thing just in the family?" the host asked Kate.
"Yeah, I'm not sure," she answered. "I'm not that familiar with it I have to say, but I'll answer to most things to be honest."
Even though Harry and Meghan aren't members of the Royal Family anymore, we're very happy to see that they still have a great relationships with their family members.
We wish them all the best in the future! Please, share this article to show your support for Meghan and Harry!