Meghan Markle and Prince Harry's love story has been wonderful, but also turbulent. The Royal British couple tied the knot in 2018, but since then they've found themselves being criticized.
The Duke and Duchess of Sussex announced their decision to step back as 'senior' members of the British Royal Family last year, and now they're pressing forward with their vision of independence.
Through it all, Meghan Markle's also had a tough time keeping the relationship with her own family together. Especially so with her father, who wasn't in attendance at her wedding, and who she reportedly wrote an anguished letter to "begging" him to stop speaking to the media.
This is the story of Meghan Markle, from Nickelodeon child actor to the British Royal Family.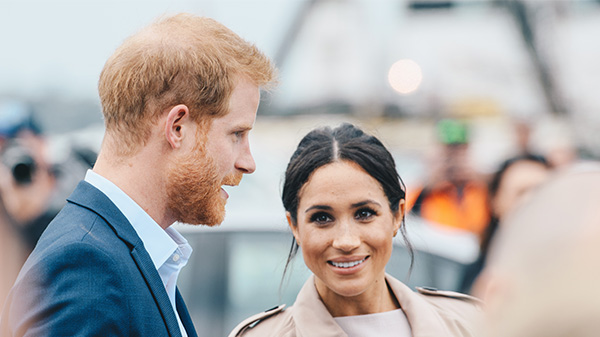 For those interested in film and television, Meghan Markle was a very well-known person before she met Prince Harry. In fact, she had a very successful career as an actress, and pretty much her whole life has been about pursuing her big dream of working in show business.
Meghan Markle & Prince Harry
However, her life changed when she met and fell in love with Prince Harry. For the last couple of years, she's also been known as "The Duchess of Essex", a title she received when she tied the knot with the British prince in 2018.
The two are genuinely in love, and we sincerely hope they are very happy. Of course, their journey to get to where they are now hasn't been all that smooth, especially since the two stepped back as 'senior' members of the British Royal Family last year.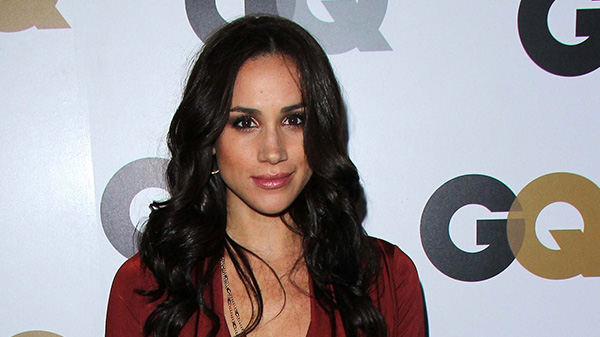 At the same time, Meghan has had to contend with her fair share of controversies in her private life, particularly with regards to her family. Her relationships with her sister and father haven't been great. Following her big wedding to Harry in 2018, Meghan sent a letter to her father – who didn't attend the ceremony. Now, new details have emerged about the contents of that letter.
But first, let's take a step back. How did it come to this? How did Meghan's relationship with her father get so complex?
Meghan Markle – childhood
Meghan Markle was born on August 4, 1981 in Los Angeles, California.
By a young age, she was welcomed into the world of show business, and that thanks to her father Thomas Markle, an Emmy award-winning lighting director. On many occasions, Meghan got to join her father on set.
She attended the all-girls Immaculate Heart High School in Los Angeles, and that sure was a big contrast compared to being on set.
"Every day after school for 10 years, I was on the set of Married, with Children, which is a really funny and perverse place for a little girl in a Catholic school uniform to grow up," she told Esquire.
"There were a lot of times my dad would say, 'Meg, why don't you go and help with the craft services room over there? This is just a little off-color for your 11-year-old eyes.'"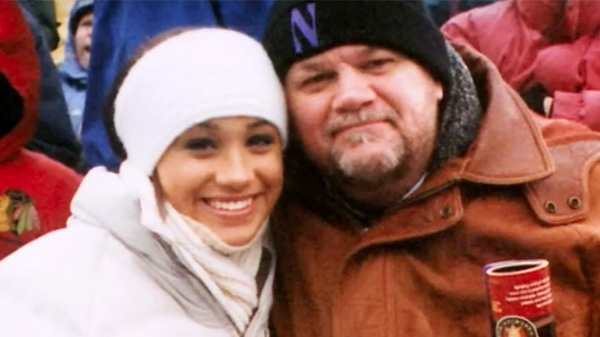 As a child, Meghan showed a great will to make a positive change in the world. By age 11, she saw a commercial for a dishwashing soap that was only aimed at women, which made her upset.
"I don't think it's right for kids to grow up thinking these things, that just Mom does everything," she said.
Meghan Markle – acting career
Her father Thomas was very supportive of his daughter's will to change things, and he helped her write to very powerful people, including Hillary Clinton, hoping they could help. Just a few days later, the company producing the soap changed their slogan from "Women All Over America" to "People All Over America".
As Meghan was very interested in the field of show business, she went on to study communication at Northwestern University. She says she always wanted to act, but "hated the idea of being this cliché a girl from L.A. who decides to be an actress."
Later, she moved to Illinois to double-major in both theater and international relations at the prestigious Evanston school.
Following her getting an internship at the U.S. Embassy in Argentina, Markle thought she'd head into a career in politics. However, theater was always her big dream, even if her first job in show business wasn't really great.
Markle was auditioning for shows at the same time as she studied, but her first role was as a briefcase girl on the game show Deal or No Deal.
"I was the ill-fated number 26, which for some reason no one would ever choose," Meghan told Esquire. "I would end up standing up there forever in these terribly uncomfortable and inexpensive five-inch heels just waiting for someone to pick my number so I could go and sit down."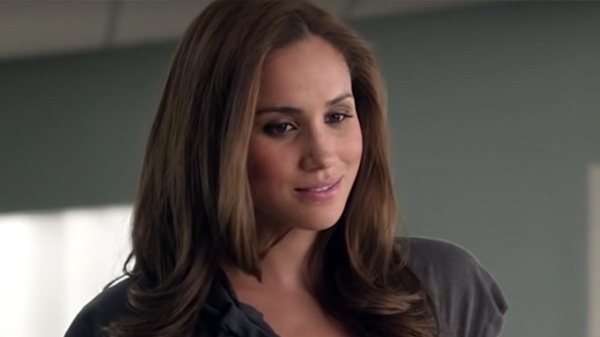 Soon after, she started appearing in several productions, landing smaller roles in films such as Get Him to the Greek and Remember Me, as well as the television series General Hospital. Everything changed in 2011, when she got the part of paralegal Rachel Zane on USA's monster hit Suits.
Long run on 'Suits'
With her dad having been a photography director, she got great advice from him.
"I will always find my light, no question," she said. "And if I don't, I'll know, because my dad will be the first person to call me and say like, 'You need to have him bring another 2K in,' and 'Why aren't you using this sort of lighting gel?' The crew guys know that it's where I grew up."
Meghan played the part of Rachel Zane on Suits until 2018. That was the year her life would again change forever when she married to Prince Harry.
Markle was actually married once before, having tied the knot with producer Trevor Engelson in 2010. The couple, however, divorced in 2013.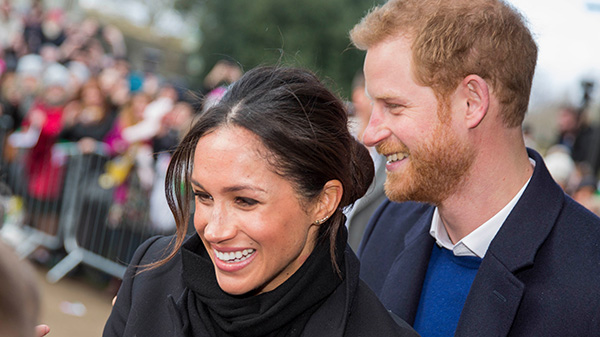 Three years later, she met the love of her life. In July of 2016, a friend set up a blind date between Meghan Markle and Prince Harry, and it was a smash-hit.
"I was beautifully surprised when I walked into that room and saw her," Harry told Vogue. "I was like, I'm really going to have to up my game here."
Meeting Prince Harry
A few weeks later, Harry took Meghan to Botswana, where their relationship really took off. And Botswana would hold special significance just a few years later, as Markle's center piece diamond in her three-stone engagement ring actually came from the country.
"We were really by ourselves, which was crucial to me to make sure we had a chance to get to know each other," Harry explained.
Up until this point, everything was going amazingly well regarding Meghan's private life. She was very close with her father, all throughout her childhood, as well as through college. He he helped her pay tuition, as well as helped her land the role in General Hospital. In short, he supported her the best he could.
Even though her parents divorced when she was only a few years old, her father Thomas Markle had always stood by her side and their relationship was not complicated at all.
But that all changed in 2018.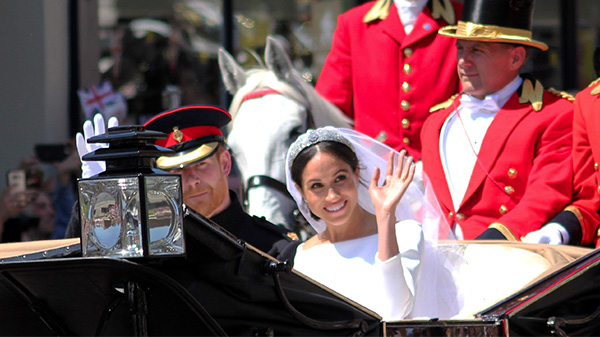 In November of 2017, prince Harry and Meghan Markle announced through the British Royal Family that they were engaged.
Father Thomas Markle
People all over the world were congratulating the wonderful couple, including Meghan's parents, Thomas Markle and Doria Ragland.
"We are incredibly happy for Meghan and Harry. Our daughter has always been a kind and loving person", the statement said.
"To see her union with Harry, who shares the same qualities, is a source of great joy for us as parents. We wish them a lifetime of happiness and are very excited for their future together."
The wedding of Meghan Markle and Prince Harry took place on May 19, 2018, with the service being held at St George's Chapel, Windsor Castle.
People from all over the world eagerly watched the wedding, but for Meghan, someone was missing from her big day. Her father Thomas wasn't there, and it was the start of a decline with regards their relationship.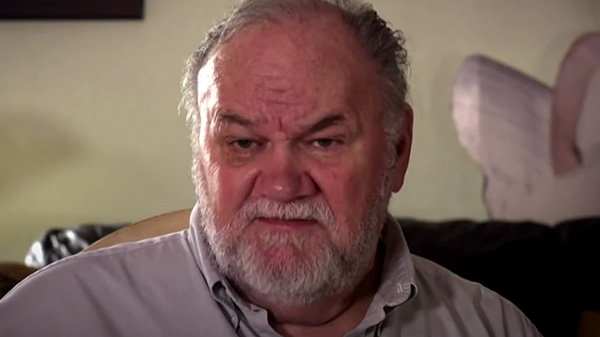 Before the wedding, the Markle family had come under a great deal of press scrutiny. Then, just days before the wedding, the Daily Mail revealed that Thomas had coordinated with a paparazzi photographer to stage several photos, including him getting fitted for a suit prior to the wedding, him reading a book about Britain, and him looking at pictures of Meghan and Harry.
Missed the wedding
The pictures reportedly sold for over £100,000 ($137,000) and Meghan didn't like it.
Thomas then initially lied to Meghan and Harry, saying that he wasn't involved in the staging of the photos. Because of the event, he was too embarrassed to attend the wedding, and and also suffered with subsequent heart troubles. As a result, he missed his own daughter's wedding.
It was tough for Meghan, who has been so close to her father all her life. Reportedly, she was seen crying before the wedding.
This was the start of a frosty relationship between Thomas and the newly weds. Prince Harry and Meghan had explicitly told him to not speak to the media prior to their union, but Thomas didn't listen.
Just two months after the wedding, Thomas Markle spoke again with the Daily Mail, saying he'd been cut out of his daughter's life. He also said she looked "terrified", and referred to the British Royal Family as "a cult".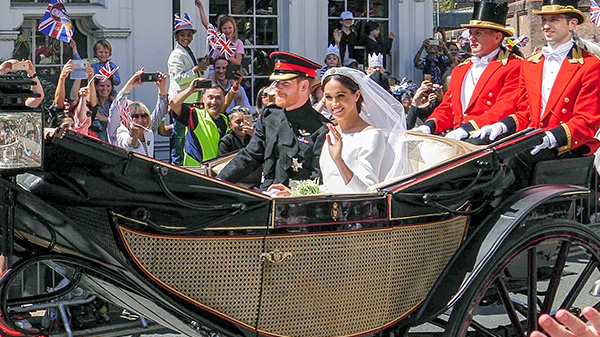 "I tell you, I've just about reached my limit with Meghan and the Royal Family," he told Daily Mail. "They want me to be silent, they want me to just go away. But I won't be silenced.
"I refuse to stay quiet. What riles me is Meghan's sense of superiority. She'd be nothing without me. I made her the Duchess she is today. Everything that Meghan is, I made her."
Meghan Markle – the letter
In August of 2018, just months following the wedding, Meghan Markle decided to send her father a five-page letter. She reportedly begged him not to talk to the press. Then, not long after the letter was leaked, the Associated Newspapers Limited (ANL), publisher of the Mail on Sunday and MailOnline, had published parts of it, which left Meghan furious.
She decided to sue the ANL because of the publication. Today, the case is still ongoing.
In court, Meghan Markle's lawyers said that the publication of the "intrinsically private, personal and sensitive" letter was "unlawful" and "a triple-barrelled invasion of her privacy rights", according to the Mirror.
The last line of the letter read: "I ask for nothing other than peace and I wish the same for you."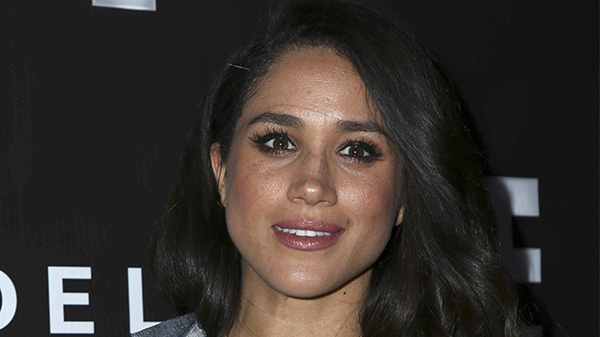 As of last year, Meghan Markle and Prince Harry are no longer 'senior' members of the British Royal Family. The couple, who welcomed son Archie Harrison Mountbatten-Windsor in 2019, decided to step down from their royal duties.
Leaving the Royal British family
Prince Harry said it was mainly because he wished to build a more peaceful life together with Meghan, without journalists chasing them around – something that he's been used to all his life.
"Following many months of conversations and more recent discussions, I am pleased that together we have found a constructive and supportive way forward for my grandson and his family," Queen Elizabeth II said in a statement.
"Harry, Meghan and Archie will always be much loved members of my family. I recognize the challenges they have experienced as a result of intense scrutiny over the last two years and support their wish for a more independent life."
She went on to say that she's very proud of Meghan, and how she very quickly adapted into becoming a family member.
"It is my whole family's hope that today's agreement allows them to start building a happy and peaceful new life," the Queen said.
Harry and Meghan no longer use the titles His Royal Highness and Her Royal Highness. However, they can retain them in the future, which pretty much leaves them with the possibility to return sometime down the road.
Meghan Markle & Prince Harry – house
So where do Meghan Markle and Prince Harry live? Following them leaving their senior roles in the British Royal Family, the've rented houses in both Canada and, more recently, in Los Angeles.
In August of last year, Vogue reported that the couple have relocated to the quiet town of Santa Barbara, about an hour and a half north of Los Angeles.
"The Duke and Duchess of Sussex moved into their family home in July of this year. They have settled into the quiet privacy of their community since their arrival and hope that this will be respected for their neighbors, as well as them for a family," a spokesperson told Vogue.
Meghan Markle's been through a lot in her life. We sincerely hope that she and her father Thomas will repair their relationship in the future.
All the best to Meghan and Prince Harry! Please, share this story with friends & family on Facebook.