The British Royal Family are mourning the loss of Prince Philip, who passed away last week aged 99. He spent seven decades beside his beloved Queen Elizabeth, and was loved by many.
Now, plans for his funeral are moving forward, where family and close friends will give Philip his last goodbye.
As per reports, Prince Harry will be attending the funeral service. Naturally, since the explosive Oprah Winfrey interview, his relationship with brother William isn't at its best. For the funeral service, however, the brothers will be close together. They are expected to walk shoulder to shoulder behind their grandfather's coffin.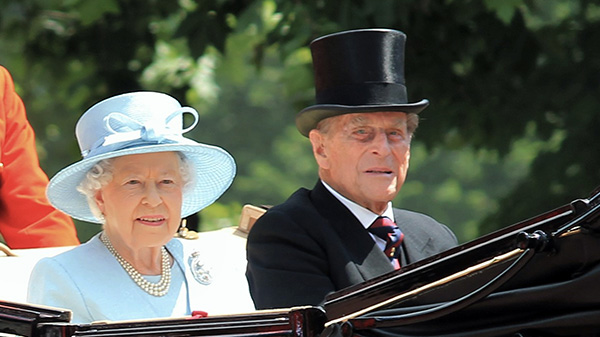 Prince Philip had a long and wonderful life. Queen Elizabeth's husband passed away, aged 99, last week, having been admitted to hospital in February, where he stayed until March.
Prince Philip's passing
He later underwent a successful procedure for a pre-existing heart condition at St Bartholomew's hospital in London. Philip was discharged from the hospital "following treatment for an infection and a successful procedure for a pre-existing condition" and left for Windsor Castle.
On Friday, Buckingham Palace announced Prince Philip's passing.
In a statement, it said the Queen had "deep sorrow" following her husband's death. He was the longest-serving royal consort in British history.
"It is with deep sorrow that Her Majesty The Queen announces the death of her beloved husband, His Royal Highness The Prince Philip, Duke of Edinburgh.
His Royal Highness passed away peacefully this morning at Windsor Castle.
Further announcements will made in due course.
The Royal Family join with people around the world in mourning his loss.", the statement read.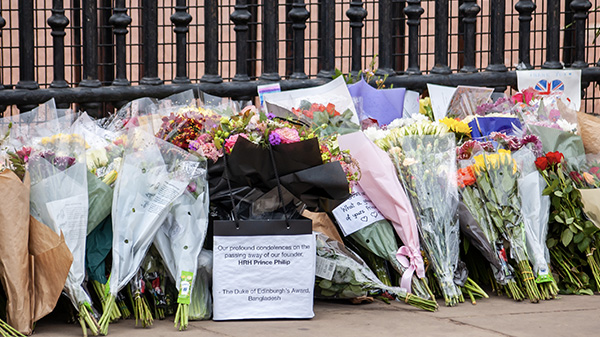 Following Prince Philip's passing, the flag at Buckingham Palace was lowered to half-mast. A note was also posted the gates to the palace to mark his death.
"A moment of sadness"
Many people decided to pay their respects to the Prince by putting flowers outside the palace's gates. Others decided to visit Windsor Castle instead. However, Buckingham Palace wrote in a statement that they would rather people not show up because of the Covid-19 pandemic. They also called for donations to charity rather than the leaving of flowers.
On Saturday, a 41-gun salute took place in several places around the British empire to honor Prince Philip.
BBC's royal expert Nicholas Witchell explained that it was a "moment of sadness" for the entire country. But of course, mostly for the Queen, who has lost her husband of 70 years.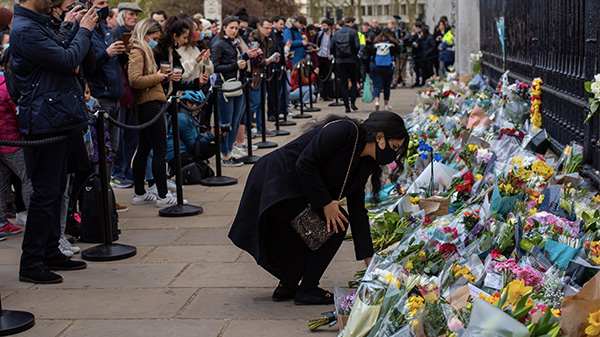 "Prince Philip made a huge contribution to the success of the Queen's reign," Witchell said. He described Philip as "utterly loyal in his belief in the importance of the role that the Queen was fulfilling, and in his duty to support her".
Statement from Harry and Meghan
"It was the importance of the solidity of that relationship, of their marriage, that was so crucial to the success of her reign," Witchell added.
Prince Philip had a long life, and got to see his eight grandchildren grow up. He also had the pleasure of welcoming 10 great-grandchildren.
Prince Harry and Meghan Markle posted a short statement on their organization's website, saying" "Thank you for your service. You will be greatly missed".
In 1997, the Queen and Prince Philip celebrated their 50th Golden anniversary.
At a lunch reception at the Banqueting House in London, the Queen then held a powerful and emotional speech.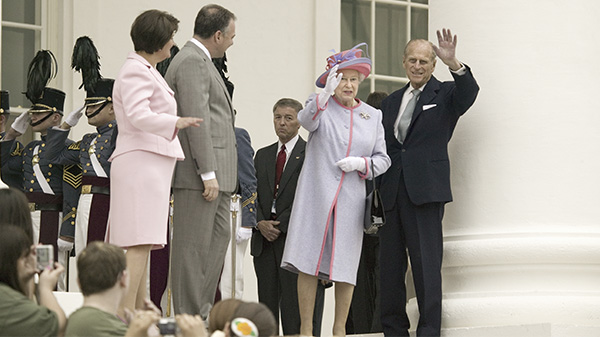 "All too often, I fear, Prince Philip has had to listen to me speaking. Frequently we have discussed my intended speech beforehand and, as you will imagine, his views have been expressed in a forthright manner," the Queen said.
"He's been my strength"
"He is someone who doesn't take easily to compliments but he has, quite simply, been my strength and stay all these years, and I, and his whole family, and this and many other countries, owe him a debt greater than he would ever claim, or we shall ever know."
Prince Philip's funeral will take place at the legendary St George's Chapel in Windsor. However, it will be quite different because of the Covid-19 pandemic.
Via a lengthy statement on their website, Buckingham Palace announced many details of the funeral. It will be held April 17, and at three o'clock, the funeral service will begin with a national minute of silence.
Just as with Queen Elizabeth I, it will be a Ceremonial Royal Funeral rather than a State funeral (mainly reserved for monarchs).
Prince Philip's coffin will be carried in a specially-built Land Rover, which he was involved in designing himself.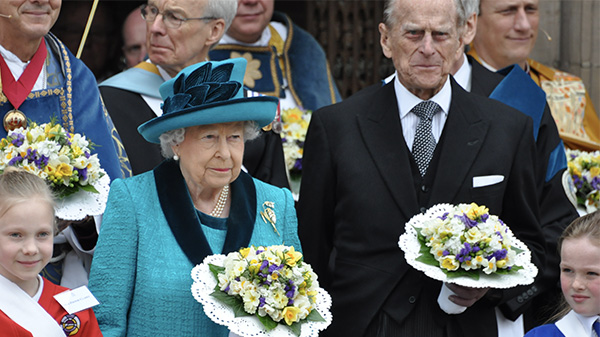 "The Funeral Service will be attended by Her Majesty The Queen and Members of the Royal Family," Buckingham Palace wrote in a statement regarding the funeral.
Details on Prince Philip's funeral
"The coffin, carried by a Bearer Party found by the Royal Marines, will be received at the top of the West Steps of St George's Chapel by the Dean of Windsor and the Archbishop of Canterbury. The Duke of Edinburgh's Naval Cap and Sword will be placed on the coffin ahead of the service and His Royal Highness's Insignia will be laid on the Altar of the Chapel. At the conclusion of the service, His Royal Highness will be interred in the Royal Vault in St George's Chapel."
It didn't take long after the announcement of Prince Philip's passing before details of the funeral service was announced.
Around 30 members of the Royal family will be allowed to attend the funeral service, and Prince Harry will be one of them. It will be the first ceremonial event since he was stripped of his official royal titles. It's said that he will travel to the UK alone.
Harry will fly back to the UK from the United States to pay his respects to his grandfather. However, Meghan Markle won't be in attendance.
According to People, Meghan will stay in the US because she's "been advised by her physician not to travel". The couple are expecting their second child.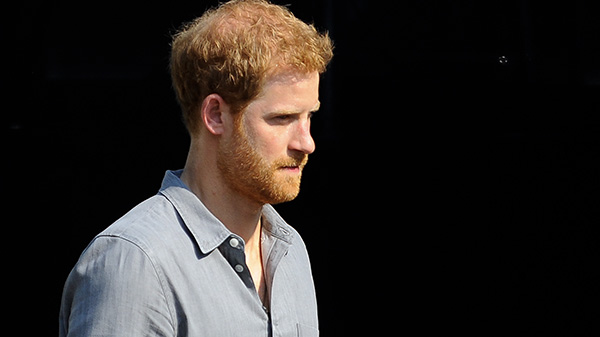 The funeral will be all about paying respects to Prince Philip. But for William and Harry, it's the first time they will meet since the Oprah Winfrey interview.
Harry and Meghan made several shocking claims about the Royal Family, including how they failed to help Meghan with her mental health problems.
Harry and William's relationship
Harry also went on the offense, saying that his brother William is "trapped" inside the monarchy.
"I am part of the system with them, I always have been, but I guess, and I'm very aware of this, my brother can't leave that system, but I have," Harry told Oprah. "My father and my brother are trapped."
US Weekly reports that the Royal Family are having a very tough time moving on from the claims. Harry supposedly wants them to apologize to Meghan Markle over their treatment of her.
"The problem with Harry is that he's hooked on being right and regardless of saying he wants to move on from this, he won't back down until he gets some form of apology from his family," a source told US Weekly.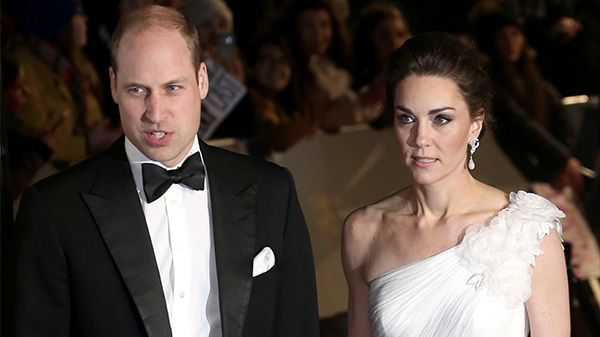 This, amongst other claims, left William angry. He's said to have reached out to his brother after the Oprah interview, that according to US journalist Gayle King. Their talks, however, weren't productive.
"Harry chose fame over family"
Yet though the relationship between Harry and William doesn't seem to be at its best, William isn't ready to give up.
According to US Weekly's Christian Garibaldi, he's willing to give Harry one more chance.
"William thinks Harry chose fame over family," Garibaldi said as quoted by Express.
"A source tells us that 'William feels that Harry has got too big for his boots since moving to California and that success and Hollywood has gone to his head.'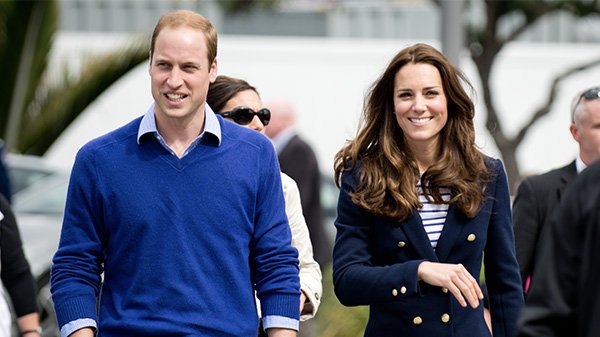 She added: "He's already accused him of putting fame over family after the big interview but is willing to give Harry one last chance to prove his loyalty to his family."
Reunion at Prince Philip's funeral
Harry and William's relationship might be at a bad point,, but the funeral for their grandfather will be a moment when they will actually meet. Hopefully, they can enjoy some semblance of peace.
And in fact, the two brother's will be standing very close to each other during the funeral.
The Daily Mail reports that William and Harry will stand shoulder-to-shoulder as they walk behind Prince Philip's coffin.
So how much will the Oprah interview affect the two while in this tough time of grief? A source told the Daily Mail that while tensions have been 'high' after the Oprah interview, both Harry and William, and the rest of the family for that matter, are 'united in grief' following Philip's death.
Nothing else matters, at least for the moment.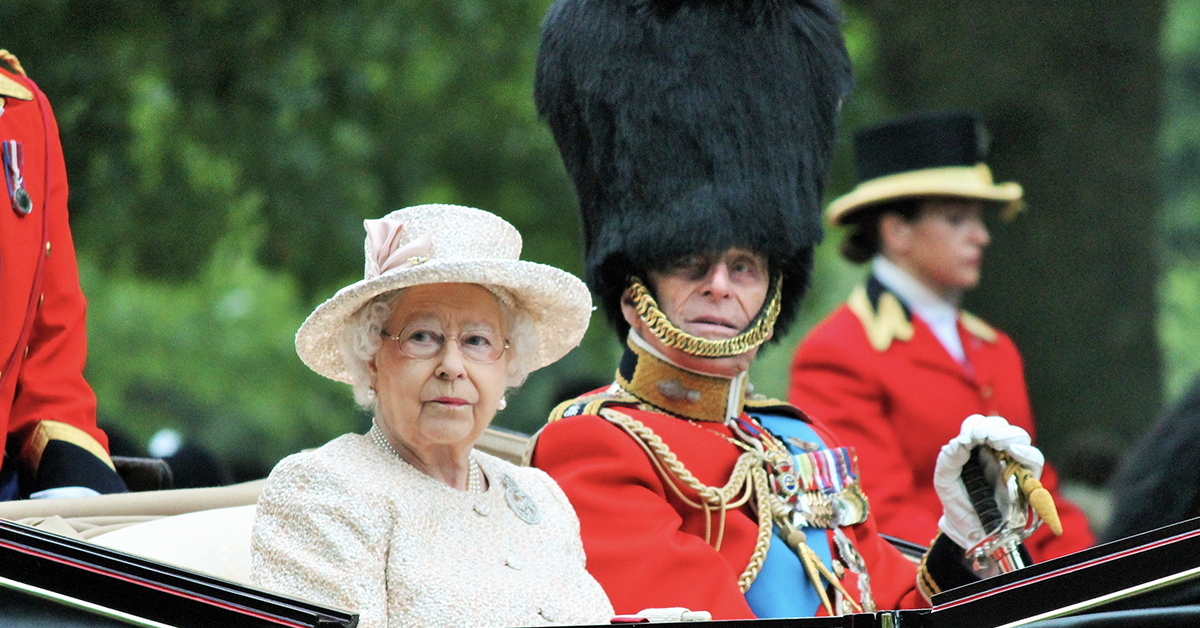 "This is the first time we're going to see them together since Harry and Meghan left for their new life in America," the source said.
"The beginning of a reconciliation"
"There has been so much bad blood but everyone is hoping that, perhaps, this will mark the beginning of a reconciliation."
Even though the funeral itself is a very sad moment, the timing of Harry meeting his family again couldn't be better, according to royal expert and author Penny Junior.
"My hope is that if something good can come out of the Duke's death it will be that it brings the family together. But clearly there is a lot of hurt there on all sides, and I imagine they will all be feeling apprehensive about seeing one another again," she said.
"With luck, their desire to support the Queen and pull together for her sake, which I am sure is what the Duke would have wanted, will win the day."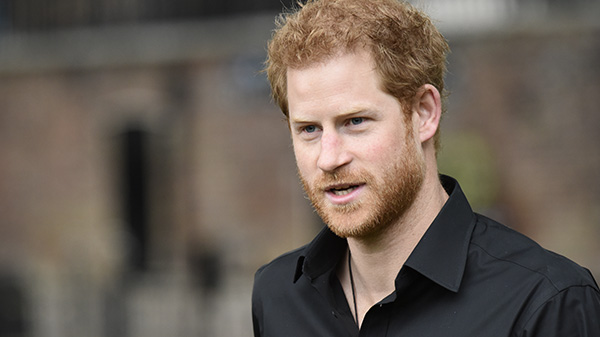 Another royal expert, Richard Fitzwilliams, says Harry's strong relationship with his grandfather Prince Philips will serve as a good starting point for him and his family to rebuild their relationships.
Start of healing process?
"Harry will undoubtedly want to be there and this might start a process which helped to heal the current royal rift," he told the Daily Mail.
"His grandfather would undoubtedly welcome it if the monarchy, the institution he spent his life supporting, was strengthened as a result of the start of a reconciliation which began after his death."
Rest in peace, Prince Philip. We are sending all our thoughts and prayers to the Royal Family, and all of those who knew him.
Please, share this story on Facebook with friends and family to honor Prince Philip.