There are few athletes more famous than Shaquille O'Neal. Shaq was one of the best NBA players of his generation, and remains one of the most recognizable sports personalities in the world.
But recently Shaq made headlines for something that had nothing to do with basketball and all to do with him being a nice guy, doing a major random act of kindness for a complete stranger.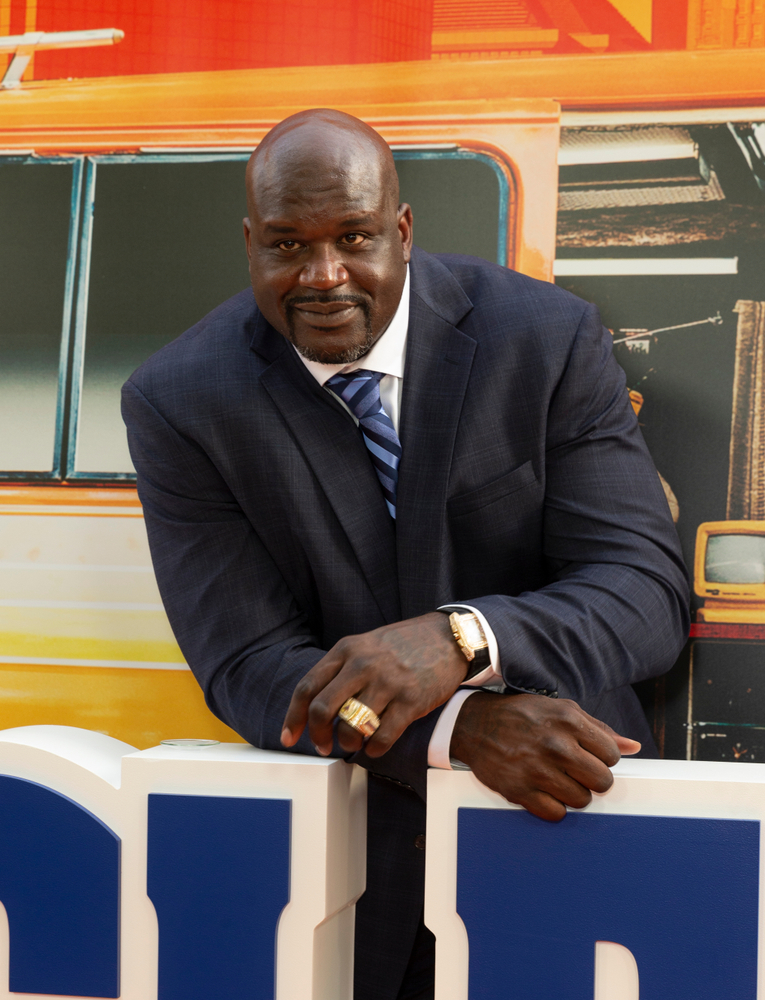 Shaq was recently in a Zales jewelry store in McDonough, Georgia, looking for some loop earrings. Even with a mask, the 7-foot-1 basketball legend stood out from the crowd.
But he still surprised everyone with what he did next. Shaq saw a man at the register, asking an employee how much he had to pay off on the engagement ring he had purchased.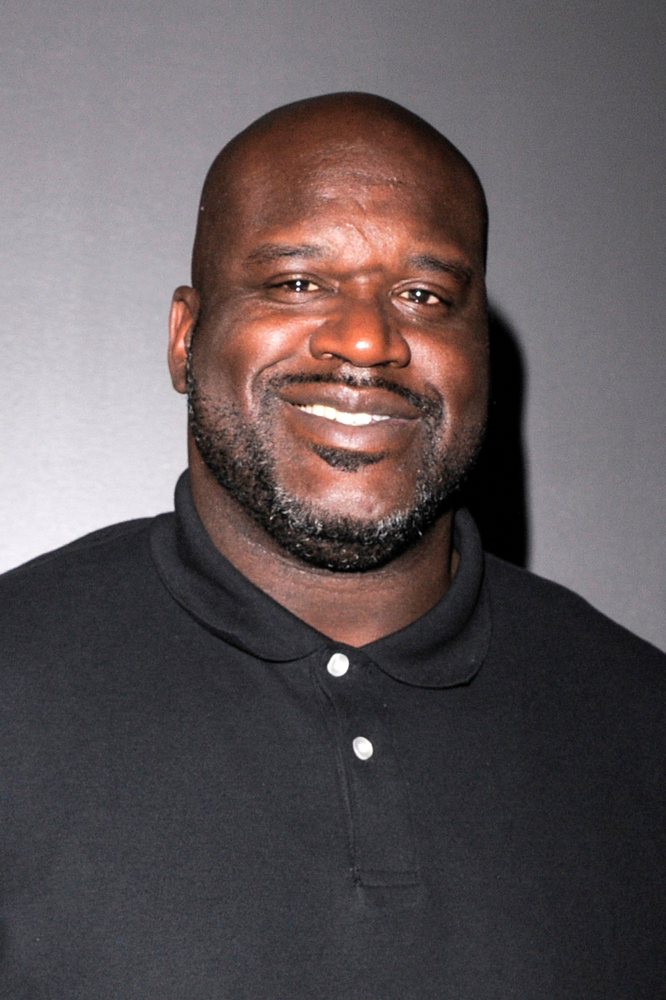 Shaq, overhearing this, asked how much the ring cost — and in a spur-of-the-moment act of kindness, he handed the cashier his own credit card, saying he would pay it off.
The inspiring act was caught on video, and went viral after being posted to the Instagram @shaqful_radio. "Out of no where The Big Fella decided to pay for this young mans engagement ring," the post reads. "To be blessed you have to bless others!"
It was no small gesture. Engagement rings are usually quite the expense — the old etiquitte rule says you should spend three months salary, and according to The Knot the average ring currently costs $5,500, though Shaq did not say how much he put up for the stranger's ring.
While the man initially turned down Shaq's offer, the basketball star insisted, saying he "does it all the time."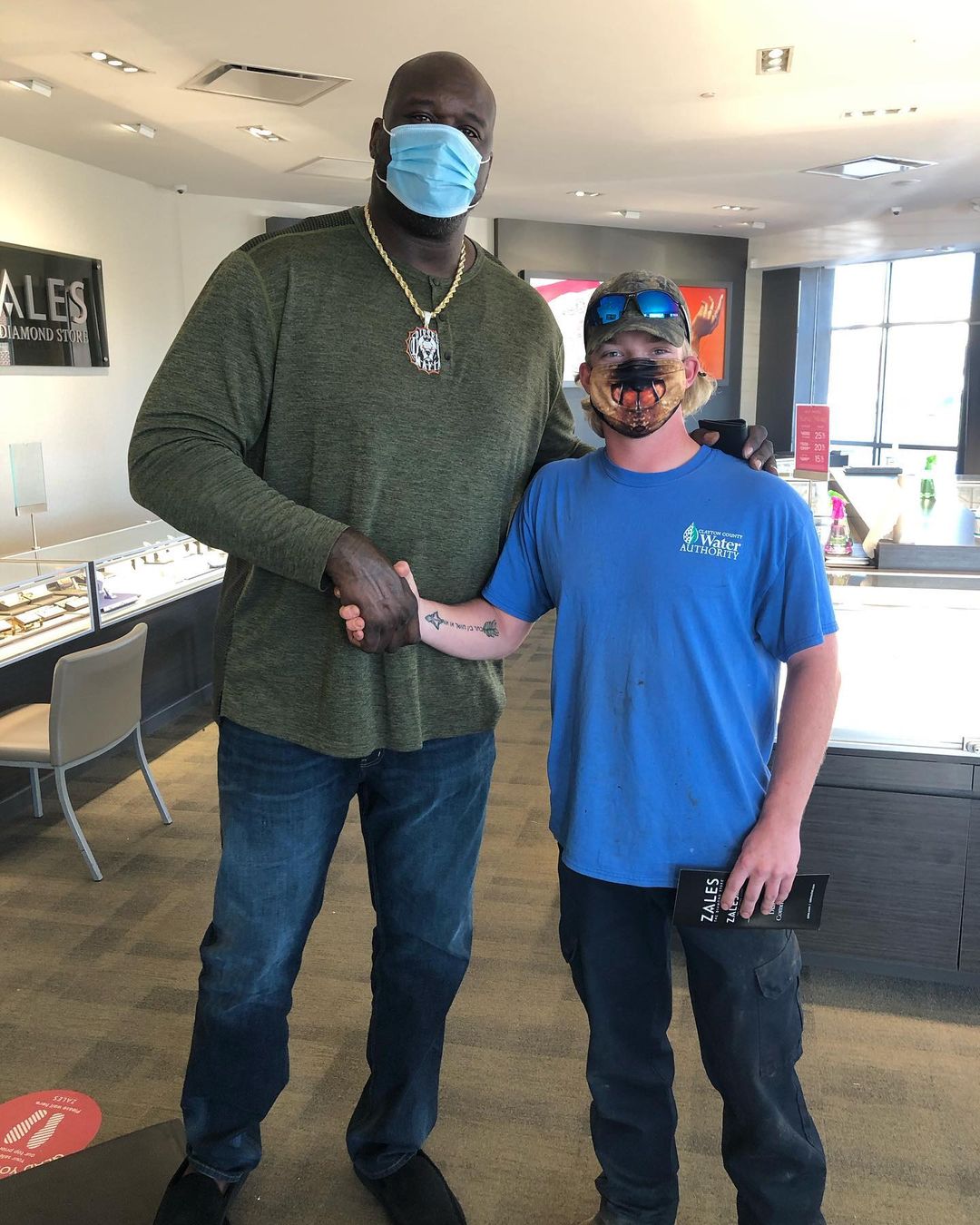 While Shaq — whose career includes nearly two decades in the NBA, countless product endorsements and even a few rap albums — is certainly well-off, it was still a very nice thing to do to help a stranger.
"I'm just trying to make people smile, that's all," Shaq said when the subject came up during NBA on TNT.
This is far from the first time Shaq has decided to help a stranger. During the program he recalled a time when he went furniture shopping, and decided to buy furniture for a woman with an autistic daughter.
Some of Shaq's other acts of kindness for people have also gone viral in the past, like the time when he bought laptops for two kids in Spain.
A legend on and off the court! Thank you, Shaq, for this awesome act of kindness to a complete stranger!
Share this inspiring story!