Stevie Nicks.
When you hear her name what do you think of? Fleetwood Mac? Her work as a solo artist? Perhaps one of the many awards she was nominated for?
The woman is an absolute legend and she recently shared with CBS Sunday Morning that despite her celebrity status, she too is having a difficult time dealing with the pandemic.
"Time is being stolen from all of us, absolutely," she said. "Especially if you're 72 years old."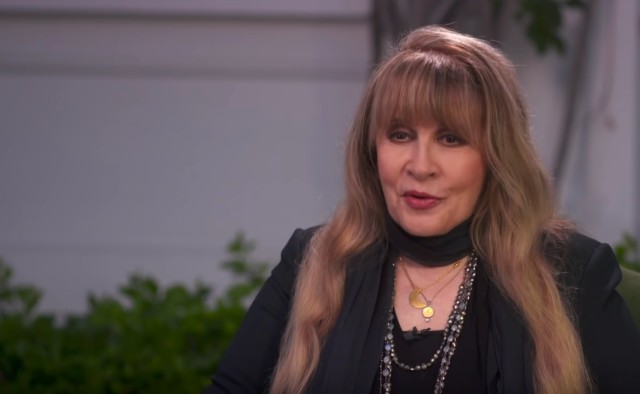 Stevie Nicks, born Stephanie Nicks on May 26, 1948 in Phoenix, Arizona, is a singer-songwriter most known for her work with Fleetwood Mac and as a solo artist.
Thanks to her grandfather, she first began singing when she was just four years old. She received her first guitar for her sixteenth birthday, and not long after she wrote her first song.
"I was totally in tears sitting on my bed with lots of paper, my guitar and a pen, and I wrote this song about your basic sixteen-year-old love affair thing. When I played my own song that night, I knew that second on that I was not going to do a lot of other people's songs. I had to write my own," she said.
After her junior year at Arcadia High School in Arcadia, California, her family moved to San Francisco where she met Lindsey Buckingham.
The two first encountered each other a Young Life club meeting.
"He was there and I was there and we sat down and played "California Dreaming." I thought he was darling. I didn't see him again for two years and he called me up and asked if I wanted to be in a band… And so, I was in this band with him for three and a half years – a band called Fritz," she said.
In 1972, after Fritz split up, Buckingham and Nicks continued working together.
In 1974, Mick Fleetwood heard one of the duo's songs and approached Buckingham about joining his band, Fleetwood Mac. He agreed, but on one condition – that Nicks was also welcomed.
Nicks found great success with Fleetwood Mac.
She was the songwriter for the band's only number-one single on the Billboard Top 100 list, received several nominations, and went on many tours around the world.
Her success with the group helped launched her own solo career. She launched her first solo album on July 27, 1981. The album, Bella Donna, was a hit.
She continued to release hit after hit and followed each album up with a tour.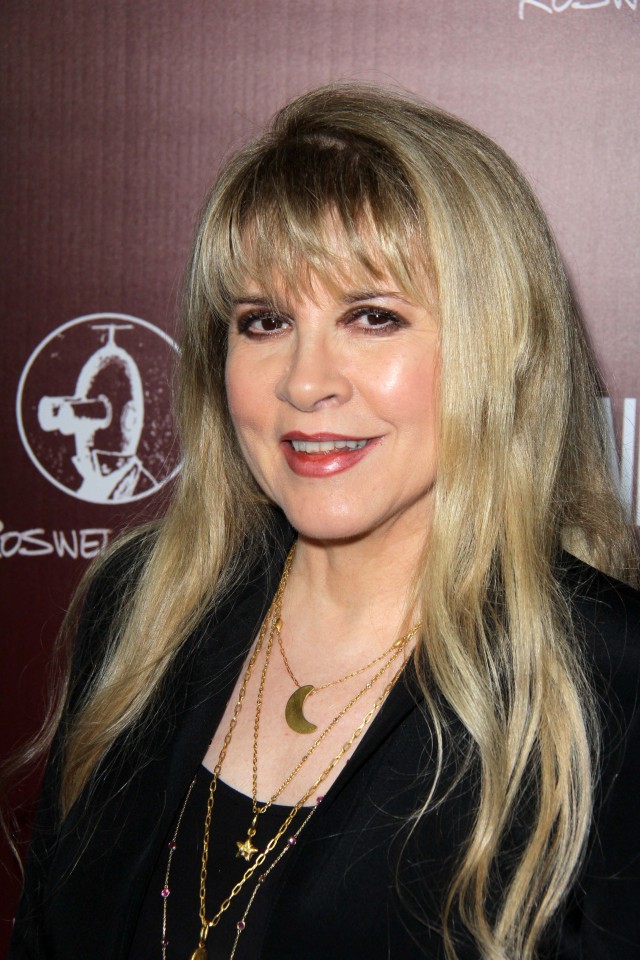 And while she recently released a concert film and her first new music in six years, she said that pandemic has taken its toll.
"When you're really working, you really stay young," she said. "You stay young because you have to, but when you're just sitting around in your house, I think that Old Man Time just starts to get a hold of you."
Nicks has been extremely cautious during the pandemic, telling The Guardian that she has barely left her home – her assistant wears a hazmat suit when she comes into Nicks' home – this year because she fears if she contracted COVID-19 it would end her career.
In March 2019, she became extremely ill with double pneumonia, and she has memories of her mother who became hoarse after she was on a ventilator for three weeks following open heart surgery.
Even after a nearly 50-year career, Nicks isn't ready to retire.
"It would kill me," she said. "It isn't just singing; it's that I would never perform again, that I would never dance across the stages of the world again. I'm not, at 72 years old, willing to give up my career."
I love Stevie Nicks! Her voice and style are one of a kind.
It's been hard for everyone, but especially those of us who are older. It feels like time is just ticking away and there is nothing we can do about it.
I do hope Stevie is able to get back to making more music and playing live sooner rather than later.