Tammy Faye Bakker and her husband Jim Bakker were the first couple in TV Evangelism, creating a huge empire through The Jim and Tammy Show. Yet their empire quickly became toxic following a huge scandal.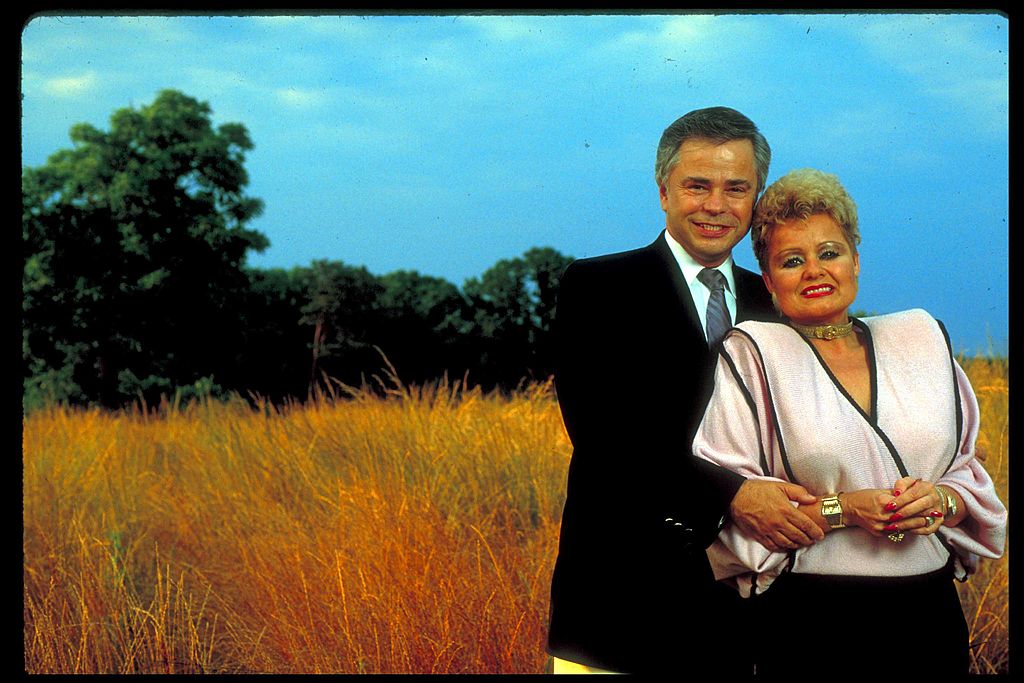 Tammy Jaye Bakker passed away in 2007, age 65. The last known photo of her truly is a tragic one.
Evangelists Tammy Faye Bakker and husband Jim Bakker had it all. They lived a life of luxury, with several houses, expensive cars and a great love of God. However, it all came crashing down amid a huge scandal involving finances and sex.
Tammy Faye Bakker
Jim Bakker was eventually sent to prison, but Tammy Faye Bakker moved on, continuing to live her life and going into acting. She passed away in 2007, at 65 years of age.
So, who was she? This is her story.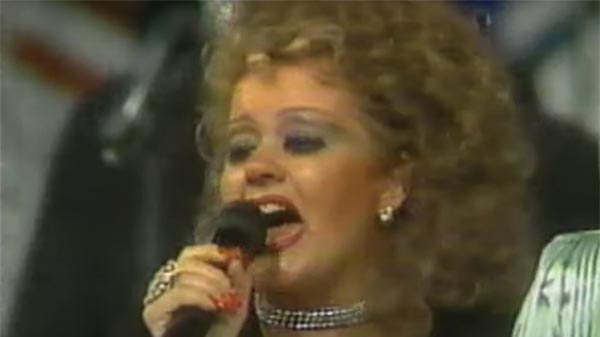 Tammy Faye Bakker, born LaValley, was born on March 7, 1942 in International Falls, Minnesota.
Tammy Faye Bakker – childhood
When she was only three years old, her parents divorced. Her mother wedded a new man, a widowed textile mill worker, and Tammy Faye Bakker moved into their shared home. She was the eldest of eight children.
As a child, God became central to Bakker's life. She was raised in a strict religious home, and at 10 years of age, Bakker said she had an epiphany.
In her autobiography Tammy: Telling It My Way, released in 1996, she wrote about it. According to New York Times, Tammy Faye Bakker began speaking in tongues at the Pentecostal church her mother attended, prompting her to promise to devote her life to religion.
Tammy Faye Bakker attended the North Central Bible College in Minneapolis. There, she met her first husband Jim Bakker, who was a night monitor at her dorm. He proposed to her on the first date and the couple tied the knot in 1961.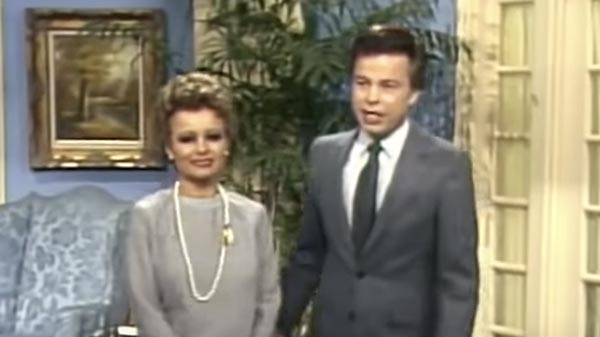 Both Tammy and Jim were strong in faith, and the two started travelling around the country, working as evangelists. Jim did the preaching and Tammy sang.
Tammy Faye Bakker – Jim Bakker
Following a couple of years as traveling evangelists, the couple started off their television careers at the Christian Broadcasting Network, alongside Pat Robertson. They hosted a show called The 700 Club, but by the mid- 1970s, it was time for Tammy and her husband do to their own thing.
In 1974, the couple founded the Praise the Lord TV network, based out of North Carolina.
Their TV show The PTL Club became a huge success. Soon, Tammy and Jim Bakker were household names across the US. The show, standing for "Praise the Lord" or "People That Love", started off airing on a local channel in North Carolina. But that would soon change.
"What Bakker really wanted to do was create a Christian version of 'The Tonight Show'," John Wigger, author of PTL: The Rise and Fall of Jim and Tammy Faye Bakker's Evangelical Empire, said.
"Which was really the first of Bakker's big innovations, the Christian talk show."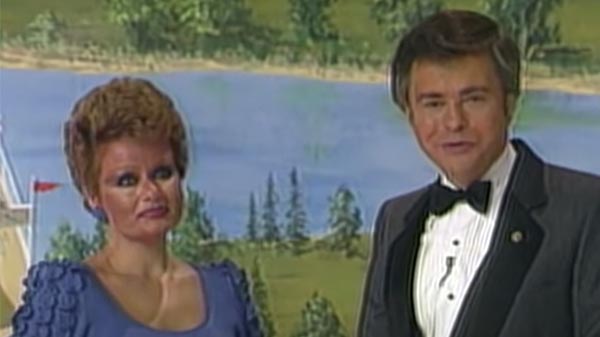 Tammy and Jim quickly realized their show was a huge hit. It was time to go nationwide, and before long, they bought airtime on TV stations across the country. According to Wigger, Jim created a special satellite network in 1978, just to distribute the paid programming more widely and efficiently.
Praise the Lord TV network
So how did they get the money to be able to continue doing the show? Well, the Bakkers asked viewers to sign up for monthly deposits through telethons, in which they became "PTL Club" partners.
"Instead of us running a commercial and being paid for that commercial, we just went directly to our viewers and said, 'If you like what you see, help us'," former PTL security chief Don Hardister recalled.
"'All of your favorite shows are asking you to give them money by buying their products. It's no different'."
The telethons were a huge success. Money came pouring in, with people donating all sorts of stuff.
"We had a cash office and at times there was certainly more money in than I could imagine," Hardister said. "People would send us mink coats, diamond rings, deeds. I mean, we got all sorts of donations."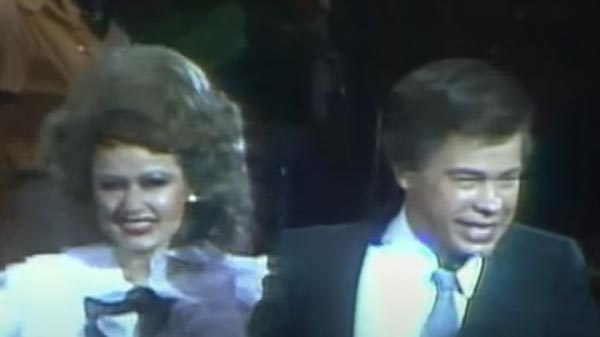 The PTL Show became the highest-rated religious show in the country, with the Bakkers taking it to another level. They added talk-show elements to it by preaching and also having celebrities guests, music and sometimes comedy.
The Bakker scandal
In the middle of making a huge business for themselves, Tammy Faye Bakker was busy being a mom. She gave birth to her first child, Tammy Sue Bakker-Chapman, in 1970, and five years later, the couple welcomed their first son, Jay Bakker.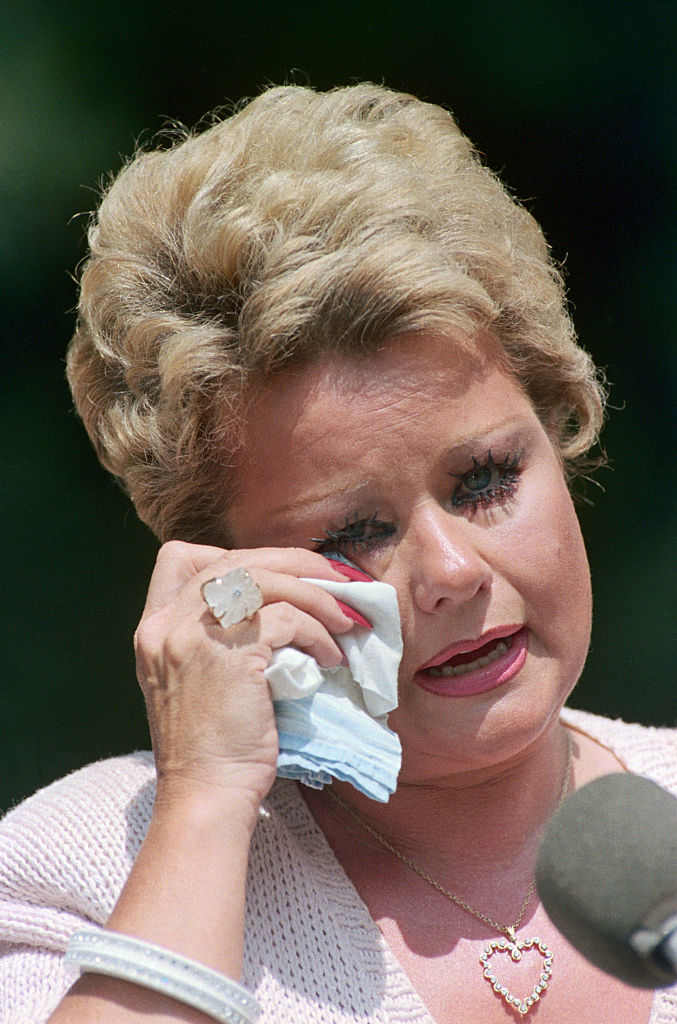 In just 10 years, the Bakkers had built an empire. They earned multimillion-dollar figures and lived a life of luxury, owning both expensive cars and multiple houses. Jim was known for his all-inclusive messages, and wife Tammy for her looks, her garish makeup, false eyelashes and heavy red rouge lipstick.
They had more money than they could count, and so decided to build a 2,200-acre resort – Heritage USA, sometimes called "Christian Disneyland" –with a huge studio for more than 1,800 people. In 1986, over six million people paid a visit to the park, putting it behind only Disney World and Disneyland in terms of attendance.
Tammy Faye Bakker and Jim Bakker were on the top of the world, having achieved fame through being televangelists and earning millions of dollars in the process.
However, their kingdom would soon collapse following two big scandals.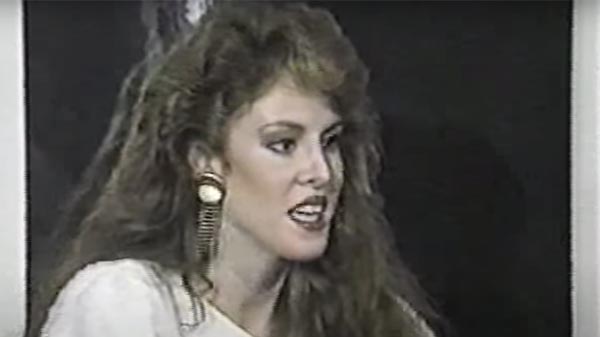 It was on December 6, 1980 that Jim Bakker met with Jessica Hahn.
Jim Bakker – Jessica Hahn
Although both Hahn and Bakker told different stories of what actually happened, he ended up paying the 21-year-old church secretary over $250,000 to stay silent. According to her, he manipulated her into having intercourse.
When it became public in 1987, it was the start of the end of the entire PTL ministry. Bakker was forced to resign from the PTL in disgrace, and later, he was jailed for defrauding his own organization.
"It's been devastating for us, what we have been going through," Tammy Faye Bakker said in an interview in 1987. "We live with the protection, it's a very real protection, it's a comfort. That's one of the biggest reasons why we wrap ourselves in the Bible, it's so comforting."
At the same time, Hahn became a celebrity overnight, posing for Playboy magazine, writing her own book about her relationship with Bakker, and even living in the mansion.
Investigative reporter Charles Shepard, with the Charlotte Observer, investigated the PTL organization after receiving a call from Jessica Hahn.
Tammy Faye Bakker – leaving PTL
He said he was threatened several times by the PTL for investigating, and even had a scary encounter with a PTL executive.
"I remember very vividly being in his office, and he pulling a handgun out of his pocket and dropping it on the desk, kind of in front of me, as if to let me know who is in charge and I better be well-behaved," Shepard recalled.
It turned out that the PTL had greatly mismanaged their finances. The authorities stepped in and Bakker was later found guilty of 24 counts of fraud. He was sentenced to 45 years in prison. It was later reduced to eight years, but Tammy had enough. She divorced Jim while he was in prison.
Jerry Falwell, a well-known televangelist, stepped in to run the PTL.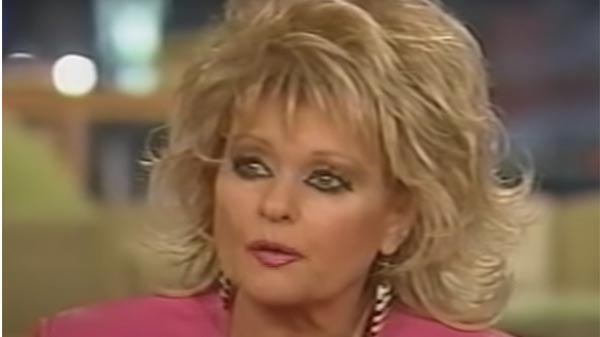 However, he said the Bakkers couldn't run the ministry anymore, revealing a long list of demands that Tammy Faye Bakker wanted in order to step aside.
"Jim's salary for lifetime [would be] $300,000 per year. Tammy's salary for lifetime [would be] $100,000 annually," Falwell said. "Two cars, security, attorney fees. [They] want a maid for one year. I don't see any concern for the welfare of this ministry in that kind of request. I see the greed that brought them down."
Acting career
Tammy Faye Bakker, known for her over-the-top makeup, decided to change her life's path. In 1988, she made her on-screen debut as an actress in the sitcom Roseanne, playing the fitting role of the "make-up lady". In 1993, following her divorce from Jim, she married Ronald Messner and changed her name to Tammy Faye Messner.
She went on to star in two episodes of The Drew Carey Show, and later also in her first movie, Windy City Heat (2003).
Her heavy makeup became some sort of trademark, and some experts even believed it was a result of a psychological compulsive disorder.
She was said to have the talent of crying upon request, which produced a visually intense effect because of her mascara and white facial makeup.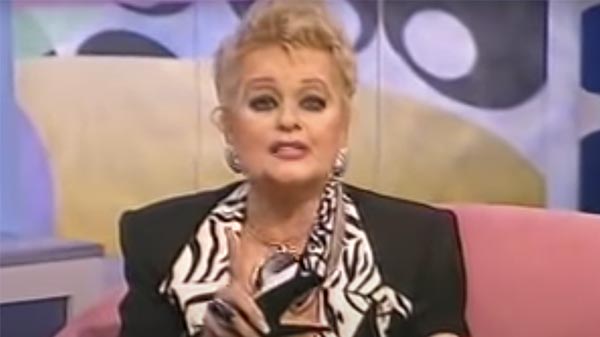 People taunted her for the makeup, but Tammy Faye Bakker didn't care.
"I just laugh at them, it's just a face," she said in 1998.
"I think everyone deserves to be who they want to be. Everyone should wear the face that they're comfortable with. If you look good then you feel good about yourself. I think I feel ugly without it. I think that's it, I don't do it for you, I do it for me. And I feel prettier with it, then we all act pretty. How you look does have a lot to do with who you are and what you become."
Tammy Faye Bakker – cancer
In 1996, Tammy Faye Bakker was diagnosed with colon cancer.
"When I found out I had been bleeding for a year, I thought it was hemorrhoids," she said. "I tried everything and it would help temporarily but it would come back. When we started our show it got really really bad. I found the only living woman proctologist. And when I found out I had cancer it never scared me, I never had an ounce of fear."
The flamboyant actress and TV personality learned in 2004 that her cancer had returned, only this time in her lungs.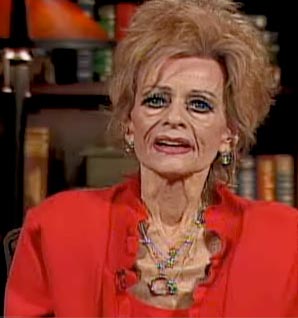 In May, she wrote that doctors had stopped treating her cancer. At the same time, she often spoke about her medical problems, saying she wanted to be an inspiration to others.
Tammy Faye Bakker – last photo
Only days before her passing, Bakker appeared in an interview with CNN's Larry King. It was the last known photo of her, but she still wore her trademark makeup.
"I believe when I leave this earth, because I love the Lord, I'm going straight to heaven," she told King, who asked her if she had any regrets.
"I don't think about it, Larry, because it's a waste of good brain space."
Tammy Faye Bakker passed away on May 10, 2004 at her home in Loch Lloyd, Missouri, aged 65. Her booking agent said the funeral service was held the next day, in a private cemetery, where her ashes were interred.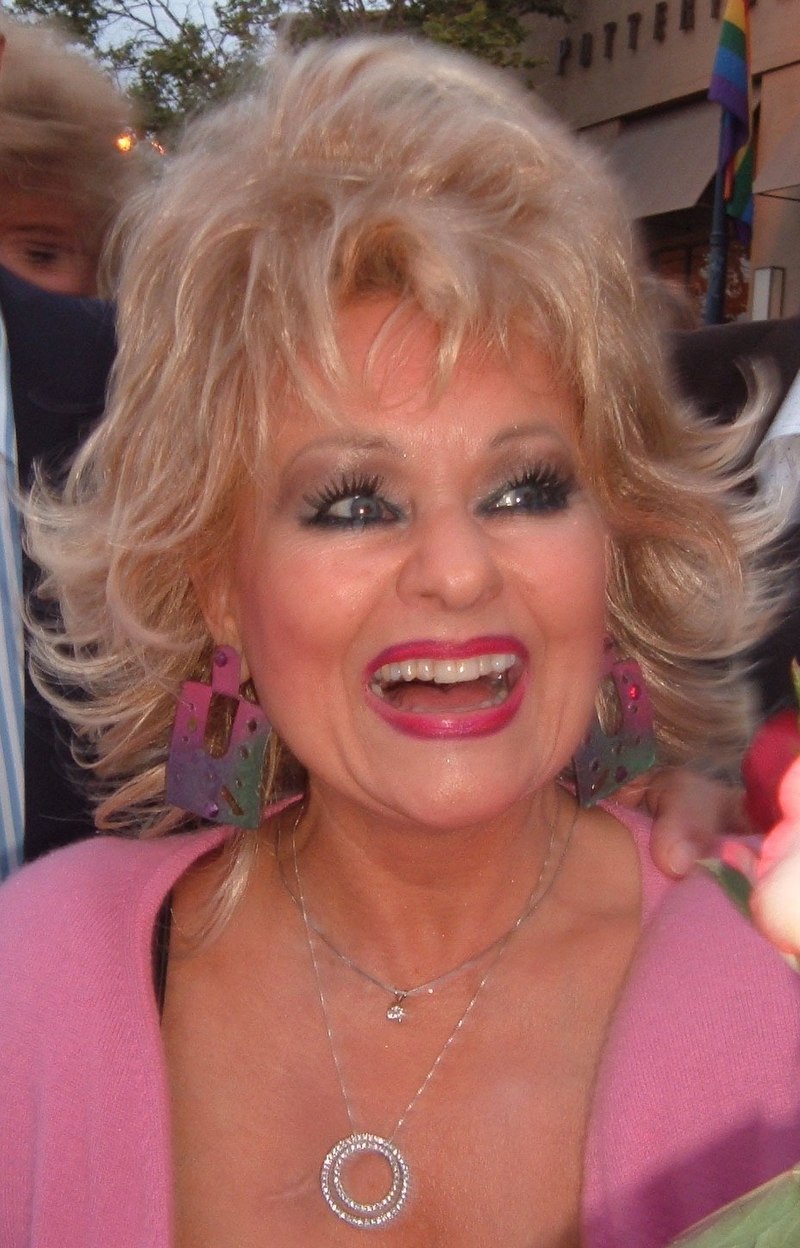 Rest in peace, Tammy Faye Bakker.
Please, share this story on Facebook with friends and family.