I think we can all agree that Bridget Fonda was a fantastic actress in her own right. When she was in a film, you simply couldn't help but be captivated by her girl-next-door vibe.
Still, like the majority of Hollywood careers, it couldn't last forever.
Bridget was definitely a product of her time. No one can deny that she was a gorgeous-looking girl and a talented actress back in the late '80s and early '90s.
But then, suddenly, Bridget Fonda disappeared completely …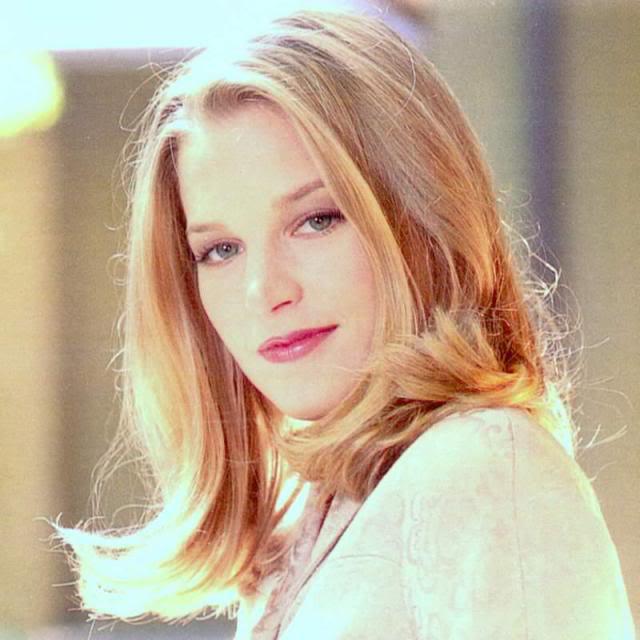 Bridget Jane Fonda was born in Los Angeles in 1964.
Even before she came into the world, it was pretty obvious what type of career was likely waiting for Bridget Fonda since she was born straight into a respected family of actors.
Her grandfather was Henry Fonda, her father was Peter Fonda and her aunt was none other than Jane Fonda. In addition to that, her godfather was Larry Hagman.
Bridget's mother, Susan Brewer, was also a creative person and worked as an artist.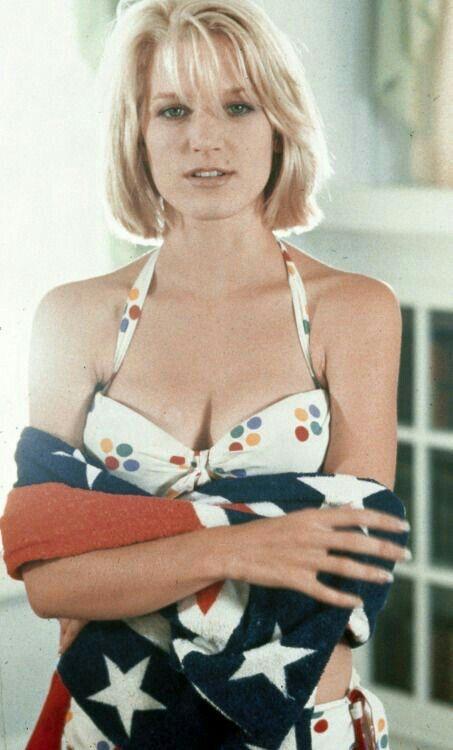 However, her parents divorced when Bridget was young. Peter Fonda left Susan Brewer in 1972, when Bridget was just 8. After that, Bridget had minimal contact with the Fonda clan, according to the New York Times.
Her childhood relationship with her father left some scars, but they re-connected later in life and Bridget then told reporters that she was "constantly surprised how much I'm like my dad".
Bridget went to Westlake School for Girls in Los Angeles, an exclusively female institution. In high school, her interest in acting grew stronger and stronger. She landed a role in the school's production of "Harvey", a famous play by the American playwright Mary Chase, and from there things took off.
Debut in Easy Rider
As a 5-year-old, Bridget Fonda had already made her film debut in "Easy Rider", a landmark counterculture movie from 1969.
In the film, Bridget had the role of a child in the hippie community that freewheeling motorcyclists Peter Fonda and Dennis Hopper visit during their journey across the USA.
Bridget also had a non-speaking role in "Partners", 1982, a gay-themed buddy comedy film starring Ryan O'Neal and John Hurt as a mismatched pair of cops.
Bridget, who graduated from the New York University Table School of the Arts acting program in 1986, would land her first major film role a couple of years after leaving NYU.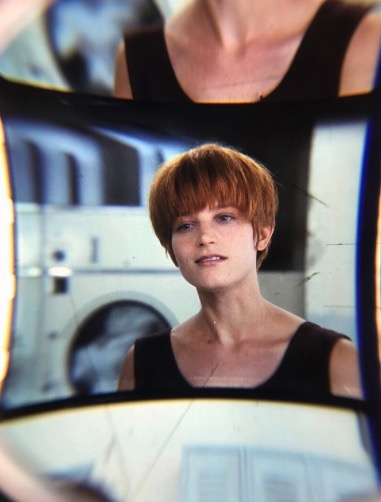 Her first prominent film role came when she portrayed Mandy Rice-Davies in "Scandal". For that she was nominated for a Golden Globe Award for Best Supporting Actress.
But her major break through role came as a journalist in The Godfather Part III. After appearing in "Doc Hollywood", "Frankenstein Unbound" and starring in "Single White Female", many critics dubbed her Hollywood's new "It" girl.
And because of her family name, many people had high expectations. For her part, however, Bridget never felt the pressure to succeed.
"No, if I blow it I blow it. Pressure is when you are afraid of failing and I figure, I used to put pressure on myself and now I just sort of feel, who cares?" she said in 2001.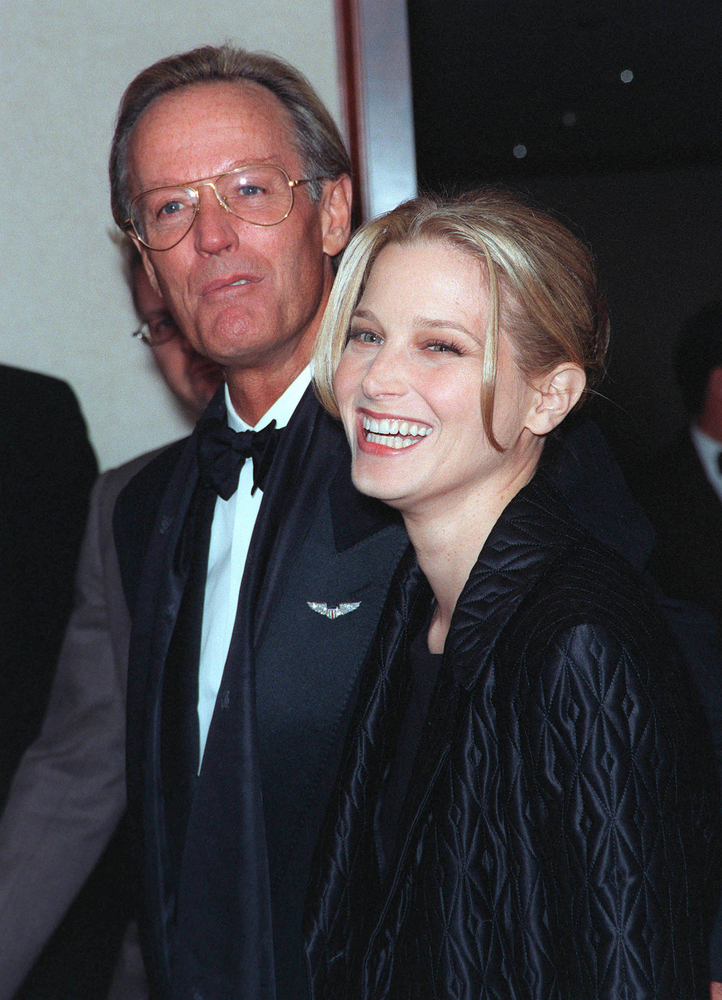 In the late '90s and early '00s, Bridget continued to appear in numerous films, but she remained relatively unknown to the public.
"Nobody on the street recognizes me," she told New York Times in 1992.
"But I love that because it gives you someplace to go."
Soon, though, more people would begin to open their eyes and turn their heads when they saw Bridget. In December 2001, Bridget Fonda appeared as a Christmas lingerie model for H&M.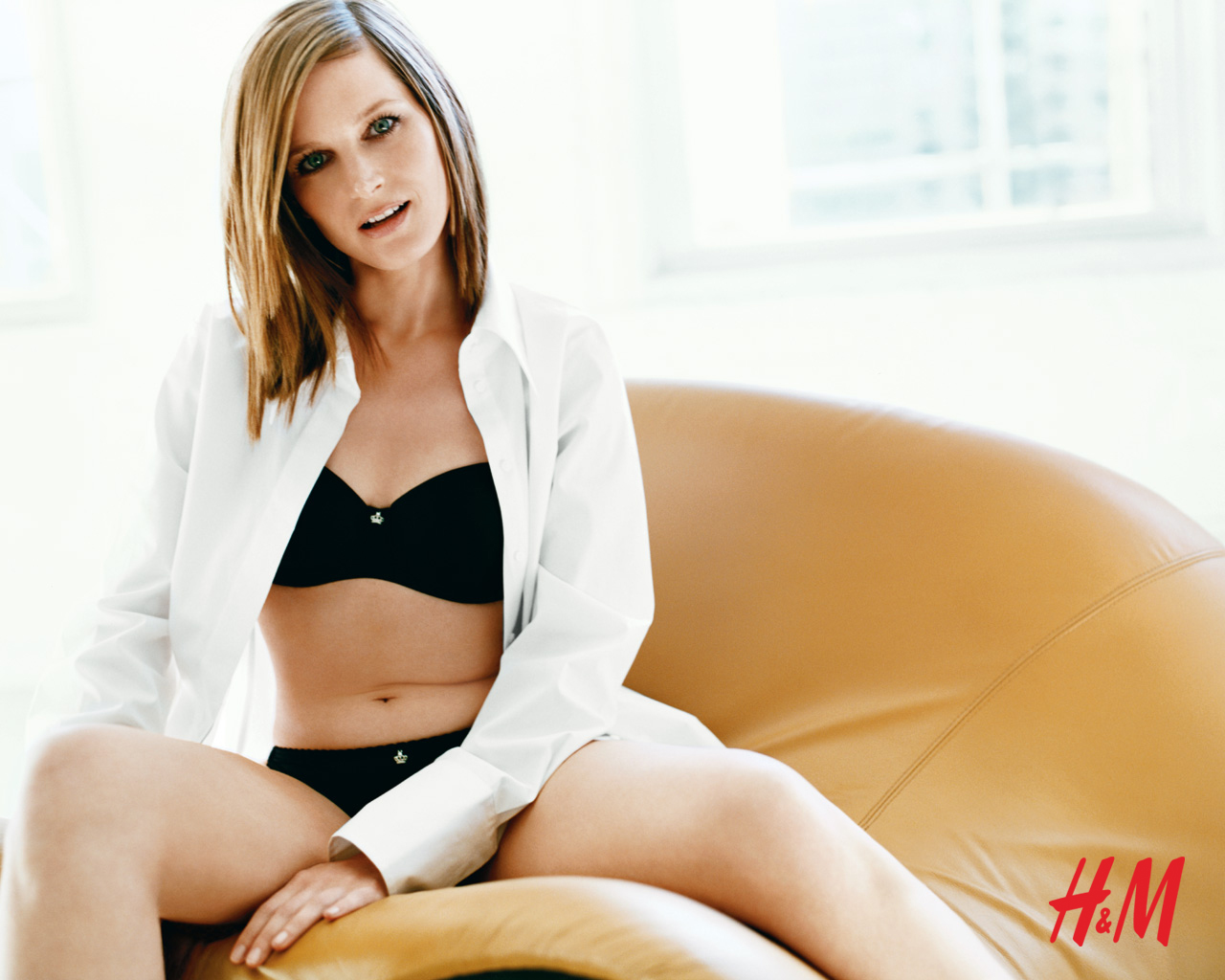 "Nudity is who people are at the most interesting point of the evening, when they take off their protective layer, when no one is watching," Bridget once said.
Bridget Fonda and Ally McBeal
Over the course of her career, many television producers reached out and wanted to recruit Bridget Fonda. She herself wanted to focus on movies and therefore turned down several offers.
According to reports, she was offered the lead role in the television series "Ally McBeal", but said no.
Instead, the lead role went to actress Calista Flockhart and the series became an instant critical and popular success. It would have been interesting to see how Bridget would have tackled the role of Ally McBeal and if it might have done her some good.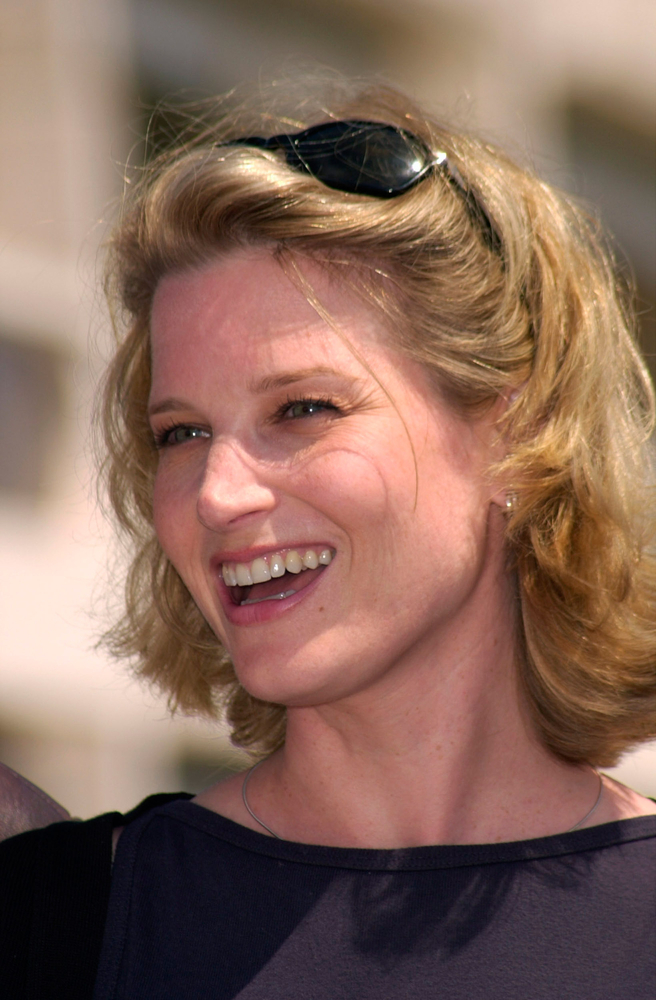 In 2002, Bridget appeared in her final role in the TV movie Snow Queen. After that, she disappeared completely and hasn't appeared on screen since then.
When Bridget retired, she was aged only 38 – relatively young for an actress. But she had worked in Hollywood for so many years. In total, she had registered 49 films and TV credits when she disappeared from the spotlight.
It was certainly not an easy decision for her. Perhaps it was partly the pressure of the family name that took its toll?
One quote from Bridget has stuck with me and it might explain what she really felt regarding pressure:
"I'm afraid of making a mistake. I'm not totally neurotic, but I'm pretty neurotic about it. I'm as close to totally neurotic as you can get without being totally neurotic".

– Bridget Fonda
Bridget Fonda marriages
Bridget has always been restrictive and closed regarding her private life.
"I don't talk about who Im dating because when you break up, you wind up reliving it in the media," she explained.
But we do know that her first serious relationship was with actor Eric Stoltz. The couple first met in 1986 and began dating four years later. After eight years together, they broke up – a decision that came as a surprise to many.
From 1999 to 2002, Bridget dated American country musician Dwight Yoakam. According to Bridget, she was happy with Dwight and planned to get married and settle down.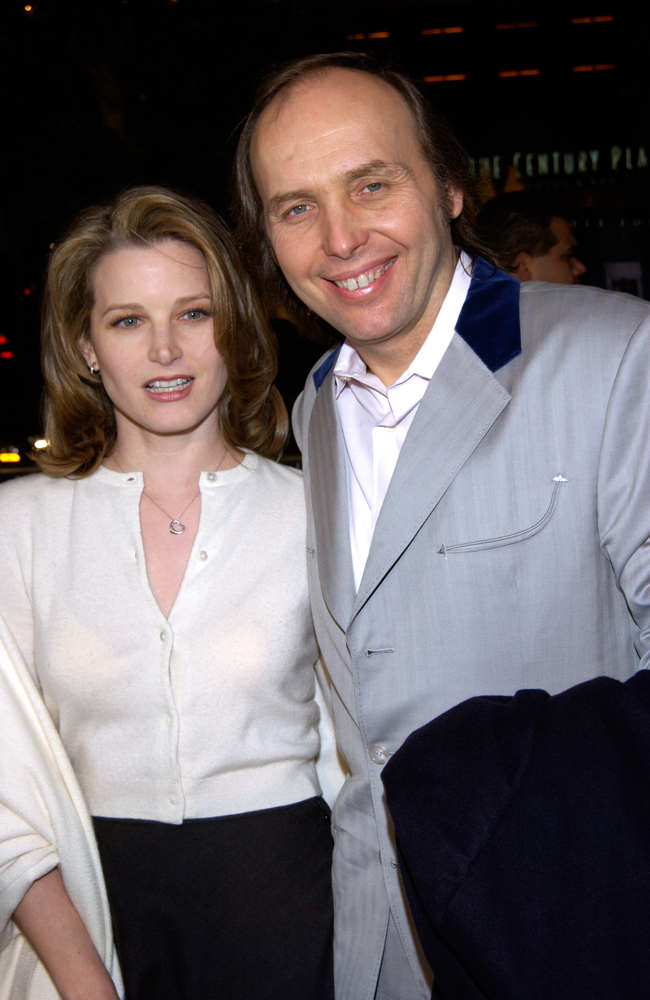 "Um, yeah, but for some reason I just can't seem to do it. Well, obviously not. (laughs) Somebody said the people who don't get married are can't get married people. This was somebody's theory. And so I thought I must be a can't," Bridget said.
After the relationship with Dwight ended, Bridget got engaged to composer Danny Elfman.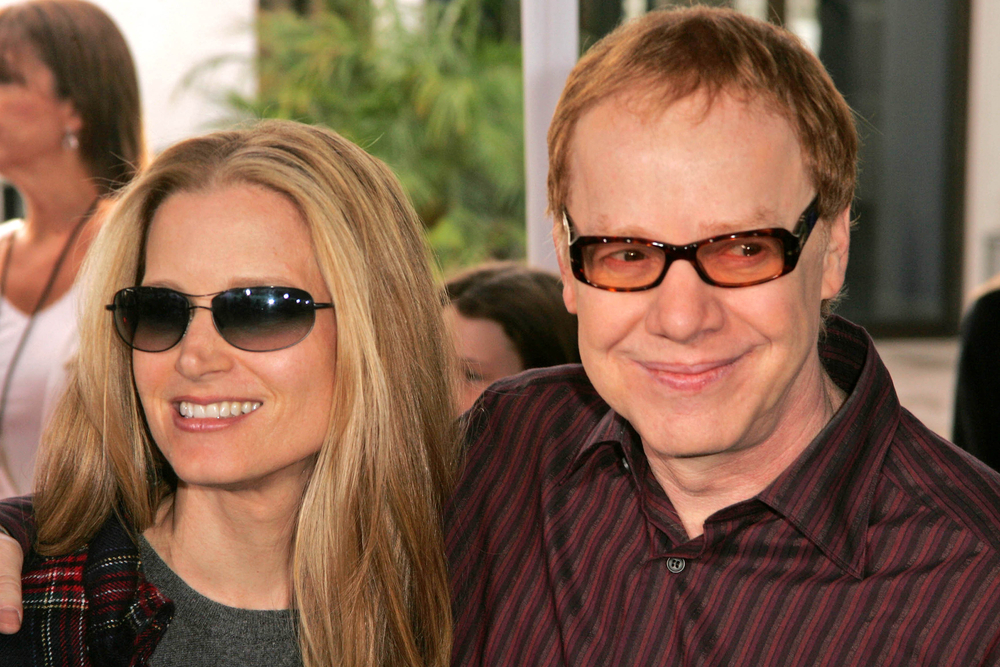 Danny had already made a name for himself before he met Bridget. He became known as the founder of the new wave band Oingo Boingo in the early 1980s.
They married in 2003 and, two years later, Bridget and Danny had a son together named Oliver.
It's no secret that Fonda's decision to build a family with Danny also played a big part in her retirement from acting.
These days, Bridget continues to keep a low profile and likes to avoid the limelight. However, her husband is quite often seen on the red carpet. Danny usually brings his son Oliver to premieres and other events.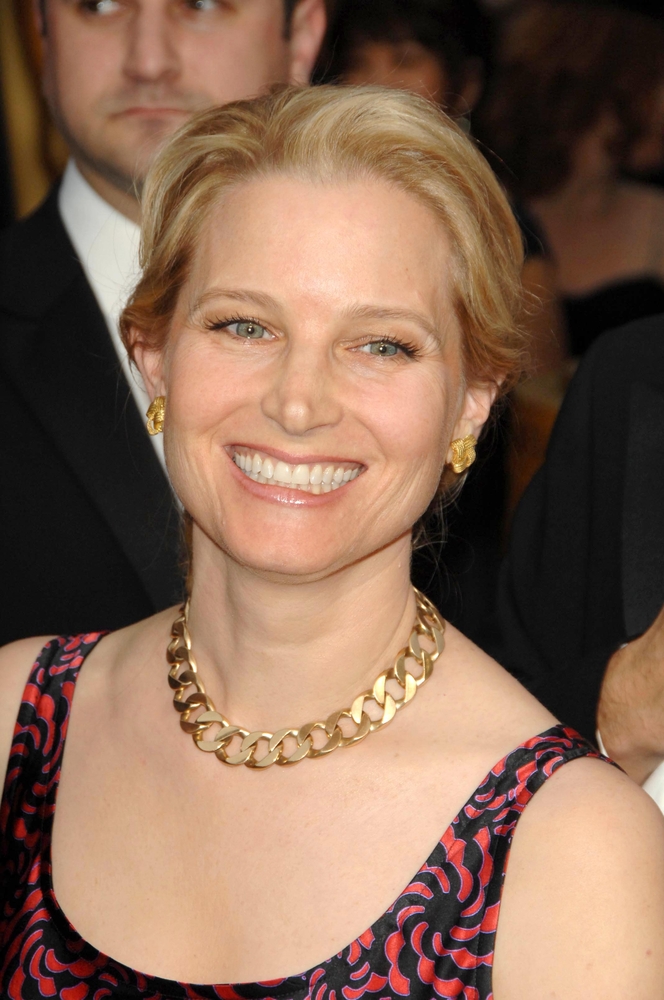 Who knows, maybe Bridget Fonda will make a comeback? It's never too late, and I would love to see her in a movie in the future.
But the most important thing is that she's happy, enjoys herself and has a family that loves her. Thank you, Bridget, for all the movies and acting performances over the years!