One of the stars of the classic film Willy Wonka and the Chocolate Factory has died. Denise Nickerson, the former child actress who played Violet Beauregarde in the 1971 film, died last night after suffering a seizure on Wednesday. She was 62.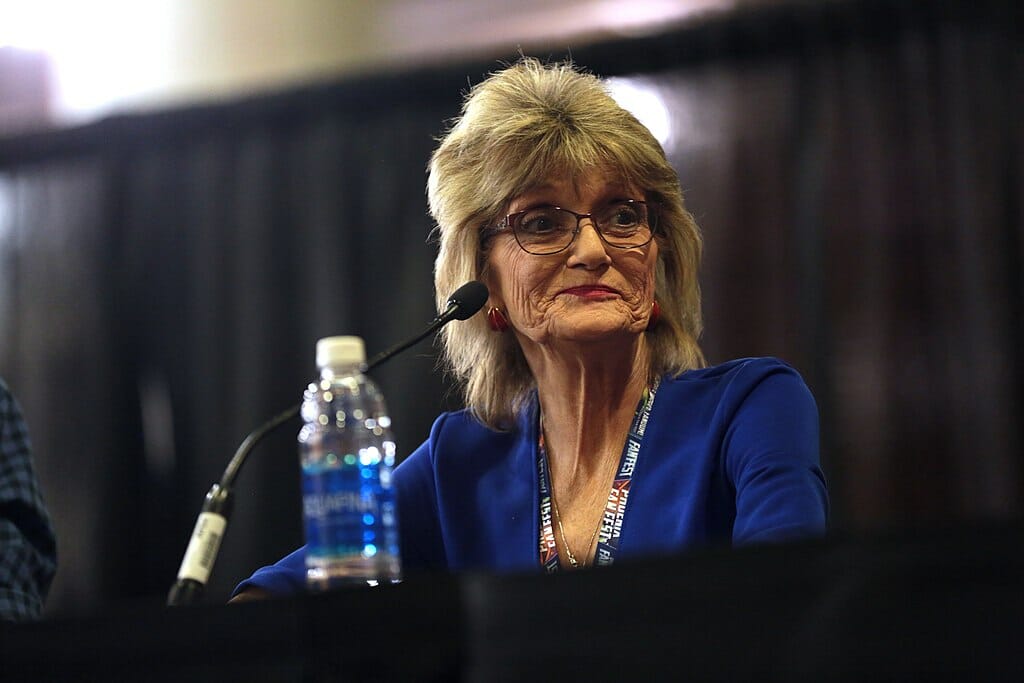 Born in New York City in 1957, Nickerson began as a child actress in the 1960s, most notably recurring roles of Amy Jennings and Nora Collins on the soap opera Dark Shadows.
She was 13 when she landed her defining role as Violet Beauregarde, one of the golden ticket contest winners in Willy Wonka and the Chocolate Factory. She was the center of one of the film's most memorable scenes, in which the gum-obsessed Violet breaks the rules by eating Wonka's prototype of dinner-flavored gum—and inflates into a giant human blueberry.
Nickerson continued acting after Wonka. From 1972 to 1973, she was a member of the "Short Circus" singers on the children's show The Electric Company. She also appeared on the final season of The Brady Bunch, playing one of Peter Brady's two dates.
She quit acting as an adult, and worked primarily as an accountant—but Violet was always a part of her life. She made several reunion appearances alongside her fellow Wonka kids, including a 2015 Today Show appearance.
Nickerson suffered a stroke in June 2018, and was cared for by her family, who kept a Facebook page keeping updates on her recovery. On July 9, the family wrote that she was brought to the ICU following seizures and respiratory distress.
Later they wrote the prognosis was not good: "We're telling her it's okay to let go," a post reads.
Around midnight, they confirmed that Nickerson had passed.
Her family set up a GoFundMe page to help pay for the death expenses, which has exceeded its goal of $10,000.
She may be gone, but her memorable performance will live on as generations of children continue to discover Willy Wonka and the Chocolate Factory.
Rest in peace, Denise Nickerson.