It began with a $25 Target gift card and ended with a donation of more than $1,300.
Nicholas Lane, 9, had been watching the news and realized just how many people were effected by the pandemic.
"I was looking at how people lost their jobs and they didn't have food to eat," he told CBS Boston.
That's when he got an idea.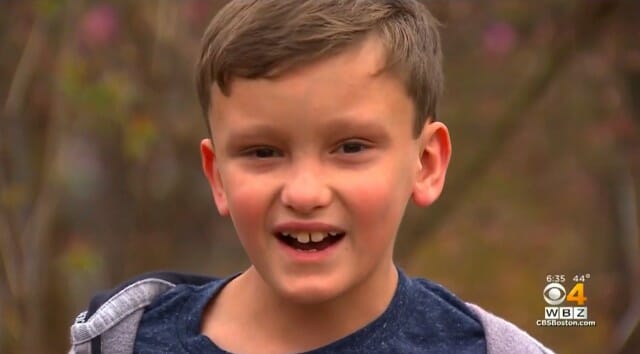 Rather than spend the $25 Target gift card he received from his grandparents on himself and his siblings, he chose to buy food for others in his hometown of Marlborough, Massachusetts.
Impressed by his decision his mother, Sabrina, shared his act of kindness on Facebook and asked family and friends if they would consider stepping up to the challenge of helping those in their community.
The family was able to raise more than $1,300, which they used to buy items that their local food pantry needed.
"You can do good with money. Instead of buying for yourself, you can buy for others who don't have food," Nicholas said.
Great job, Nicholas! You are an inspiration. I hope others follow in your footsteps.
Share this boy's inspiring story on Facebook.