An 8-year-old Arkansas boy is being hailed a hero after saving the life of his 81-year-old neighbor.
Third grader, Caleb Hunt, woke up one morning to the sound of groaning and went outside to investigate.
Caleb spotted his elderly neighbor struggling on the floor.
"It was a groaning noise calling for help and I looked out the window and she was on the ground in the garage," he told NBC station Kark.
The Carolyn Lewis Elementary School pupil rushed to see if there was anything he could do to help.
His neighbor Sue Watson had fallen taking the trash out and broken her hip. The families know each other well and Sue often brings treats over for Caleb and his younger sister.
Caleb rushed back inside to tell his mom to call 911. His neighbor was rushed to hospital where she had surgery and now has to go through rehab.
Sue's son said he's so glad that Caleb spotted his mom and did the right thing.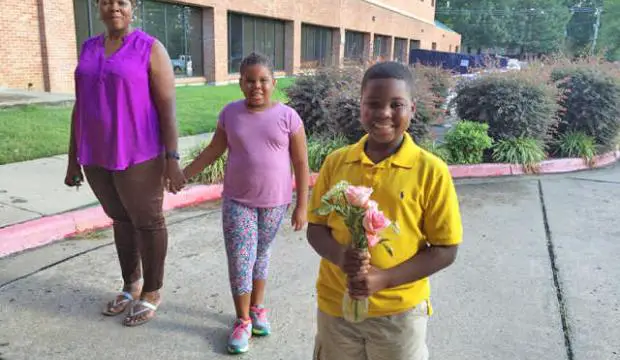 "Very fortunate that he was aware something different was going on," he said. "Absolutely he's a hero. I mean any young kid that takes the time to help others period, especially someone in stress like that."
Caleb's good deed didn't stop there.
"We went to the hospital and I told her I would take the trash out," he added.
Sue is expected to make a full recovery.
Caleb's parents say they've always known Caleb was a special kid and this is just another display of character and caring attitude.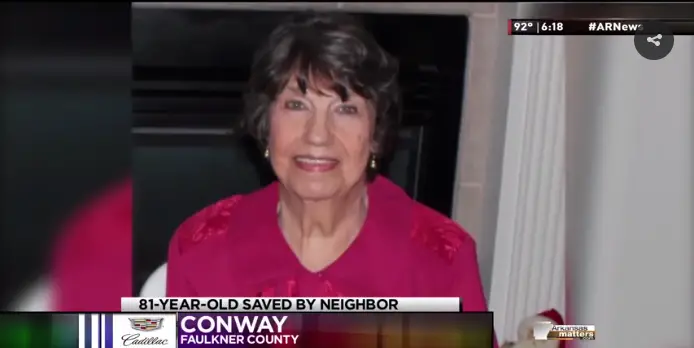 Help us thank this very special boy and his caring attitude by sharing this story. Caleb can help inspire us all to do more for others.