After a recent outbreak of violence at a Louisiana high school, a group of fathers knew something had to be done.
Forty fathers formed "Dads on Duty," and so far since they've started greeting students at the beginning of the school day, everyone has noticed a drastic change among the high school students.
"I immediately felt a form of safety," a student at Southwood High School said. "We stopped fighting; people started going to class."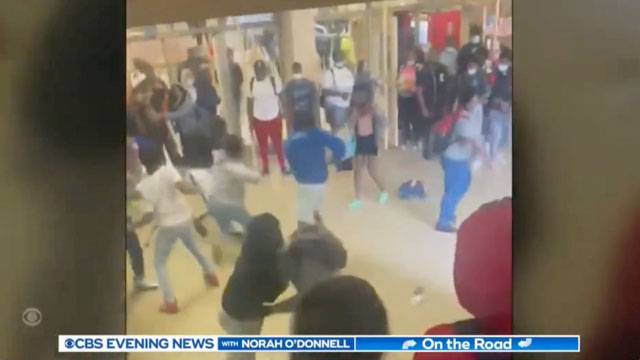 Recently, over the course of three days 23 students were arrested for fighting at the Shreveport high school.
Parents and administrators knew something had to change and quick.
A group of more than three dozen dads got together and volunteered to show up at the school every day.
"We're dads. We decided the best people who can take care of our kids are who? Are us," Michael LaFitte, who started Dads on Duty, told CBS News.
The fathers greet students and give them the classic "look" to let them know they better not try anything. They also treat them to plenty of dad jokes to keep the mood light.
Attitudes and behavior changed
"The school has just been happy — and you can feel it," a student said of Dads on Duty.
"Because not everybody has a father figure at home – or a male, period, in their life. So just to be here makes a big difference," they said.
Not only do they hope their presence becomes permanent at Southwood, which has zero fights since they showed up, but they hope to start chapters at other schools around the state.
What an awesome initiative!
Wouldn't it be great if more high schools had something similar? Maybe there would be less violence in school.
What do you think? Share your opinion with us on Facebook, and then share this post to keep the conversation going.