A 76-year-old woman was attacked Wednesday as she stood on the corner of a street in San Francisco. She was able to fight back against her attacker, but the assault against her is just one of countless anti-Asian attacks that have been taking place around the country.
New data recently revealed that in 2020 there was nearly 3,800 anti-Asian attacks in the United States.
While attacks aren't new – in 2019 there were 2,900 reported attacks – some suspect the increase in attacks is due to people being more openly racist and xenophobic, which was shown to be okay by the previous administration.
Unprovoked attack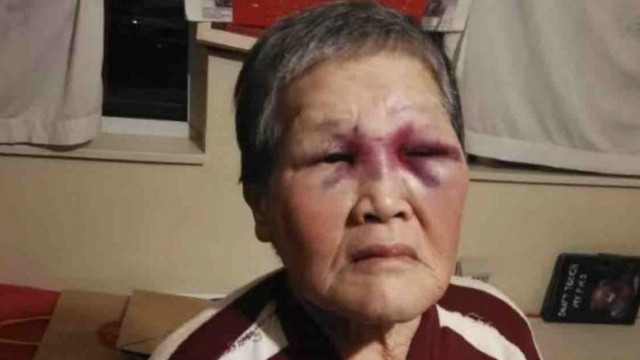 Xiao Zhen Xie, 76, was waiting to cross the street Wednesday morning in San Francisco when a man in his 30s came up to her and punched her in the eye.
Xie's daughter, Dong-Mei Li, told KPIX 5 that her mother immediately fought back. She picked up a stick and hit the suspect.
Li said her mother, a 26-year resident of the city, is "very traumatized, very scared" after the attack, which sent her to the hospital.
"The right eye still cannot see anything and still bleeding and we have something to absorb the bleeding."
Video from the scene showed the aftermath.
"You bum, why did you hit me?" Xie said after the attack.
The suspect was placed on a stretcher while Xie was left to stand and hold an ice pack on her face.
San Francisco police are currently investigating the assault. They also said they are investigating another attack which occurred the same day and involved an 83-year-old Asian man. The suspect, a 39-year-old man, is also suspected of attacking Xie.
"We need to understand, not only what is going on, but why these attacks occur," said Mayor London Breed. "Because in some cases they didn't include any robbery or theft."
A GoFundMe has been set up to cover Xie's medical costs. So far more than $260,000 has been raised.
This is absolutely unacceptable. Hate of any kind should not be tolerated, and those who attack another human should be held responsible for their actions.
Share this story on Facebook if you agree that anti-Asian hate must stop now.