A headstone in Polk County, Iowa is causing quite a stir because of a saying the deceased's family members chose to engrave on their loved one's grave marker.
At first glance the epitaph appears to read as a tribute to a beloved family member, but upon taking a second look there's a hidden message.
'F— off'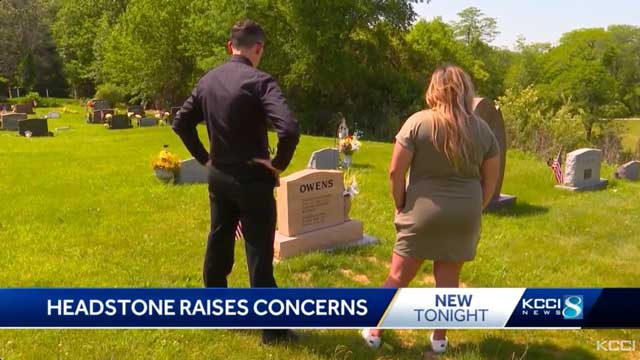 While one side of Steven Owens' headstone appears to innocently read, "Forever in our hearts, until we meet again, cherished memories, known as our brother, father, papa, uncle, friend, and cousin," due to the spacing of the words the first letter of each phrase spells out a profanity.
"It was definitely his term of endearment. If he didn't like you, he didn't speak to you. It's just who he was," his daughter Lindsay Owens told KCCI.
Steven died in September 2021 at the age of 59, but it was only recently that his family had his headstone installed.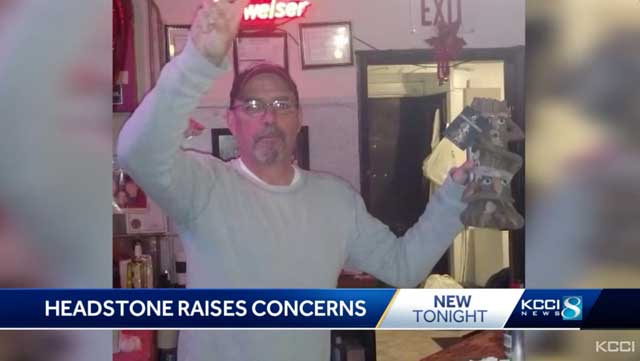 One side shows his name, date of birth and date, and a family saying. The other side features what now has become a controversial tribute.
However his family doesn't see a problem with it and believe their father would have loved the tribute.
And while Steven's headstone isn't the first to make the news for a clever saying, it's one of a handful to cause issue with visitors and cemetery staff.
According to reports both the Owens family and the company responsible for Steven's headstone were told the marker could not be placed in the cemetery because profanity is not allowed and "those others who have a place in the cemetery have the right of decency afforded to them."
The monument maker placed the headstone anyways and told the cemetery's board of trustees if they wished to take legal action they would have to do so against the Owens family.
Community members are reportedly figuring out what legal action they can take.
Meanwhile Zachary Owens, Steven's son, said, "No one's forcing anyone to come out and look at it. That's a choice that you make, We didn't do it to offend anyone or hurt anyone's feelings."
The family hopes both sides can come to an agreement, and that Steven's headstone can be left in place.
"We did it because it was our father and we love him and that's the way we remember him."
What do you think about the hidden message on the headstone? Should it be taken down or is it fine as is?
Let us know your thoughts and then share this story to keep the conversation going.