A Florida high school principal has been fired for the second time after he made a controversial comment regarding the Holocaust to a student's parent last school year.
"I can't say the Holocaust is a factual, historical event because I am not in a position to do so as a school district employee," William Latson, the former principal of Spanish River High School wrote in 2018.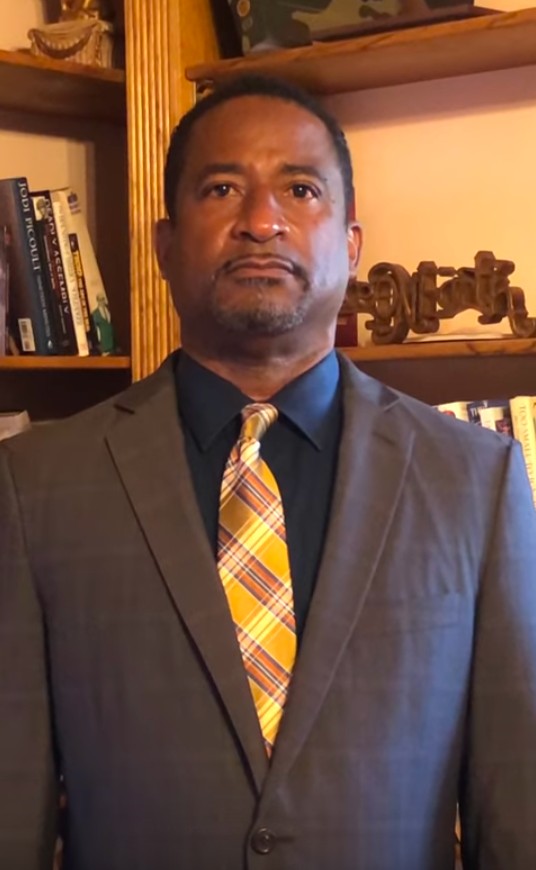 The incident occurred in April 2018, according to CNN, when a student's parent contacted the Boca Raton high school's principal about their Holocaust curriculum.
The parent wanted to make sure her child's school made the Holocaust "a priority."
Latson replied to the parent several days later, according to The Palm Beach Post which obtained the emails through a public record request. He assured her that "a variety of activities" were used for students to understand the Holocaust, however they were "not forced upon individuals as we all have the same rights but not all the same beliefs."
The mother was in disbelief.
"The Holocaust is a factual, historical event," she replied. "It is not a right or a belief."
And instead of clarifying his comments, he doubled down.
"Not everyone believes the Holocaust happened, and you have your thoughts, but we are a public school and not all of our parents have the same beliefs."
Latson wasn't disciplined until the emails became public.
While Latson expressed regret and apologized for not properly reflecting his "professional and personal commitment to educating all students about the atrocities of the Holocaust," the former principal wasn't disciplined until the emails became public after The Palm Beach Post published them in July 2019.
He was initially reassigned to a "district position" after having been the principal of Spanish River High School since 2011, but in October 2019 he was fired.
Latson was eventually rehired.
In August 2020, the Palm Beach County School Board voted to rehire Latson after he appealed his firing.
According to a judge, the school district did not prove the former principal "engaged in misconduct in office, incompetence, or gross insubordination by preponderance of the evidence."
But many were against the decision.
"I just think that if we rehire Dr. Latson it is going to be a stain on this school district that will never go away," board member Karen Brill said.
Brill, who voted against rehiring Latson added, "And it's not just a local stain in Palm Beach County, it's a national stain."
Latson was rehired, but within weeks he was ket go for the second time. This time the vote was unanimous.
According to the Sun Sentinel, Richard Corcoran, Florida's education commissioner, planned to take disciplinary action against Latson's license.
Board members changed their minds after listening to 1,300 voicemails from around the world and speaking with Jewish community members.
"I am sorry for the pain that my vote contributed to," Debra Robinson, a board member said. "I would not wish that pain on anyone. It was not my intention to cause a flare-up of your pain."
Latson recently uploaded an apology on YouTube.
A final meeting will be held in the middle of November to confirm the decision.
Can you believe someone in such a position tried to play it neutral about an event such as the Holocaust, a horrific time where millions died?
Share this if you believe some type of disciplinary action should have been taken back in April 2018.