An elderly couple is alive today thanks to several good Samaritans who rushed in to help after witnessing an accident in Lindenhurst, New York Monday.
According to Suffolk County Police, an accident occurred around 12:10 p.m. on Montauk Highway. As one of the vehicles was leaving, it was struck by another vehicle.
The third vehicle crashed through a fence and into a canal.
"It was in the air and it landed perfectly in that water there and that car was going down and down and down," Richard Ortmann, a witness, told CBS New York.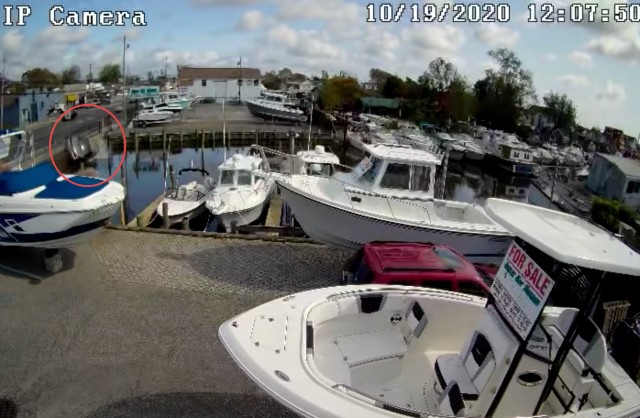 Almost immediately cars stopped and those from nearby businesses jumped into action.
"I have to do something. My father, somebody's father. I have to save the life," Mustafa Tosun said.
Tosun was one of the five good Samaritans who rushed to save Joseph Abitabile, 78, and his wife Delores, 76, from their sinking car.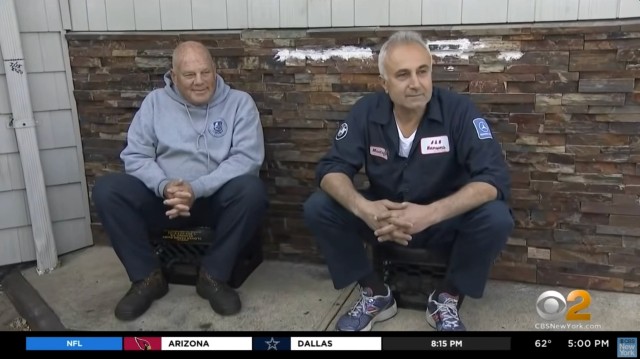 Tosun, along with police officers who had been passing by, worked together to pull the elderly couple out of the car which was quickly filling with water.
"I had his wrist. Somebody had his shirt. Somebody had his pants. It was amazement. It was just people acting out of compassion," David DeWitt said.
After pulling them from the water she had no pulse, but an off-duty police officer administered CPR, and thankfully she was resuscitated.
The husband and wife were "conscious and alert" when they were transported to the hospital. They are expected to be okay.
Several of the rescuers were also taken to the hospital to treat non-life-threatening injuries.
Such a heroic effort by all involved. Thank you to everyone who stepped up to save this couple's life.
Share this to thank these five strangers who jumped into action and saved Joseph and Delores' lives.