As the demand for housing goes up, especially in big cities, it's often the case that big houses have to be pulled down to make way for smaller units.
But in the case of one historic home, the solution to saving a big house from being torn down was to move it seven blocks down the street.
Hundreds of residents lined the streets to watch the unusual site as police asked people to stand on the sidewalk as "there's a house coming down the street."
The house, in San Francisco, is a two-story Victorian House that has fallen into disrepair over the last few years. City planners wanted the site to build a 48-unit building in its place to satisfy the increasing demand for housing.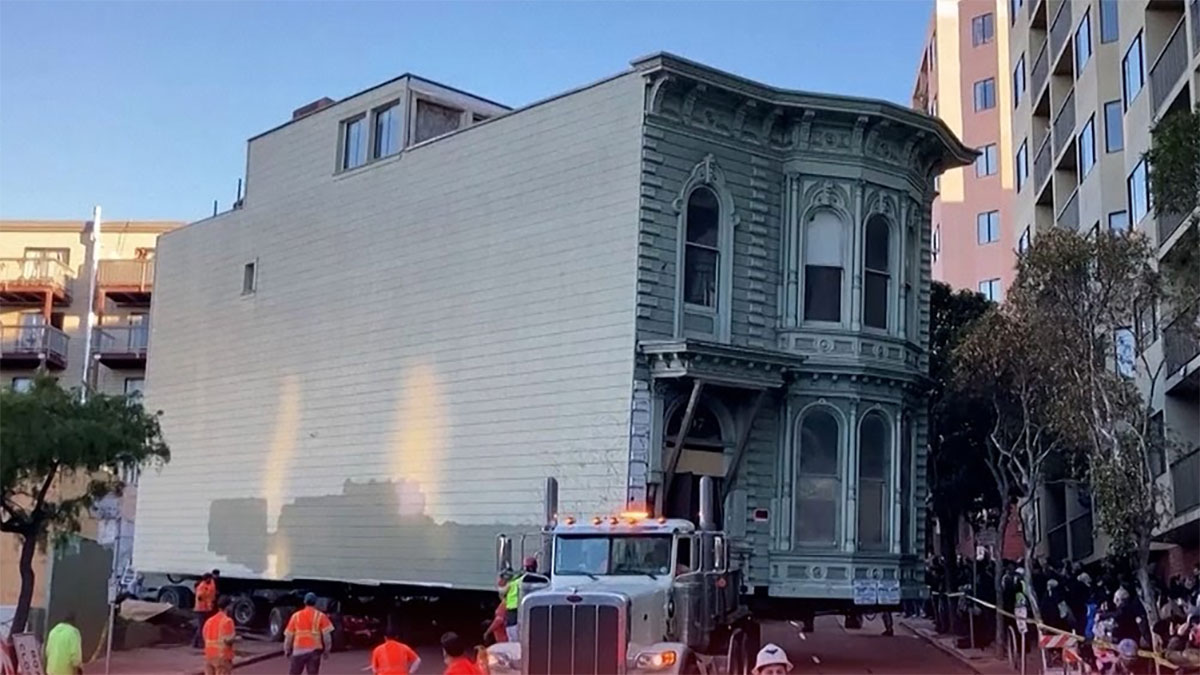 So instead of demolishing the historic 139-year-old house, its owner real estate broker and investor Tim Brown decided to move it to a new location.
Tim bought Englander House for $2.6 million back in 2013 and then spent around $400,000 on this latest move which involved removing streetlights, parking meters and utility lines, not to mention having to secure 15 different permits before the move could go ahead.
The 5,170-square-foot house was moved 7 blocks from 807 Franklin St. to its new address 0.6 miles away at 635 Fulton St.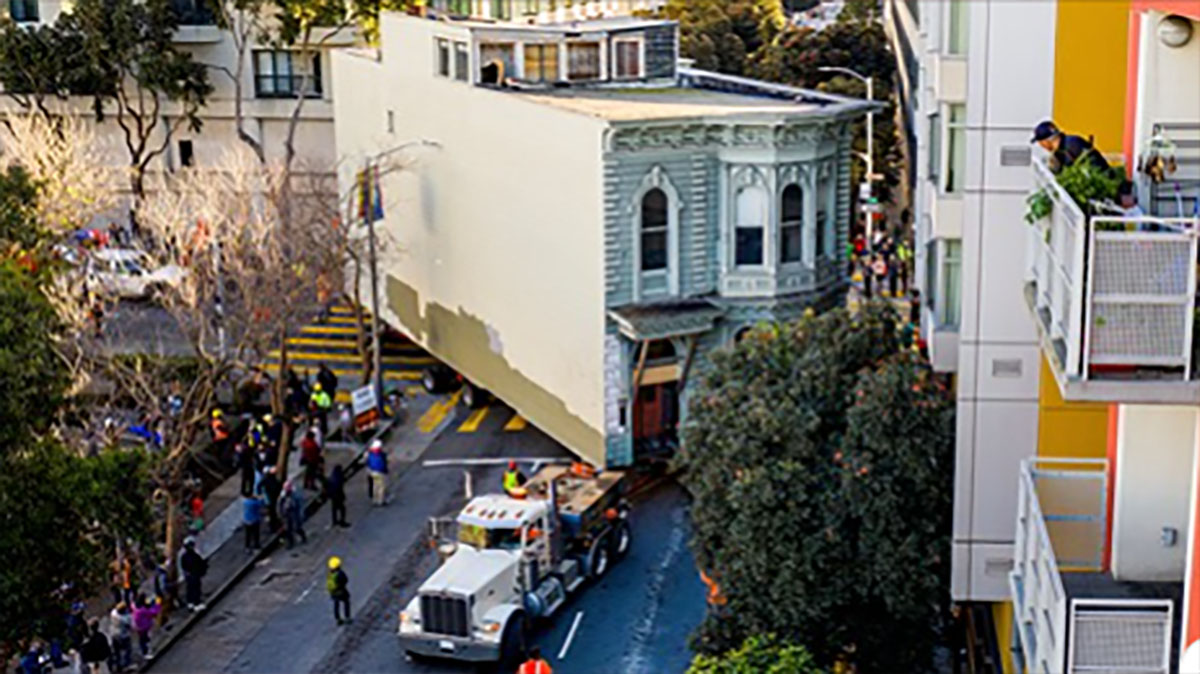 "It was like moving a herd of giant elephants – and about the same speed," said a former redevelopment agency official, Carlo Middione, in a video about the experience, published by FoundSF, a local history organization.
The move began at 6.15 in the morning as around 600 people gathered to watch.
It was the first time a Victorian house has been relocated in roughly 50 years, according to the Guardian newspaper, citing the San Francisco Historical Society.
"A ginormous house rolling down the street, it's not something you see every day in San Francisco," one passerby commented.
Many watched and wondered the point of such an expensive and disruptive operation while others were grateful the city was supporting the preservation of its Victorian architecture.
Now that it's in place, Brown has ideas to transform the house into seven residential units.
Watch the move in the video below; in this case seeing is really believing.
I had to see the video of this move to believe it really happened. It's a great example of how communities can preserve their historic buildings, albeit at a cost of $400,000.
What do you think of this move? Post your comments in the section below and share this story.