Lunar New Year celebrations were ending and Brandon Tsay was all alone in the lobby of his family's dance hall in Alhambra, California when he heard the sound of the front door click behind him.
He turned around and saw a man holding a gun.
"My first thought was I was going to die here, this is it," Tsay, 26, told ABC News' Robin Roberts during an interview Monday on Good Morning America.
The 26-year-old didn't know it at the time, but the man he encountered had just come from another dance hall in Monterey Park where he shot and killed 10 people and injured 10 more.
The suspect, later identified as 72-year-old Huu Can Tran, arrived at Lai Lai Ballroom and Studio approximately 20 minutes after opening fire at another dance hall in Monterey Park.
The entire incident was captured on the building's security camera.
"There was a moment I actually froze up because I was — I had the belief that I was gonna die. Like, my life was ending here at that very moment," he told NBC News.
Tsay realized he needed to take action.
"When I got the courage, I lunged at him with both my hands, grabbed the weapon and we had a struggle," he told ABC News. "We struggled into the lobby, trying to get this gun away from each other. He was hitting me across the face, bashing the back of my head."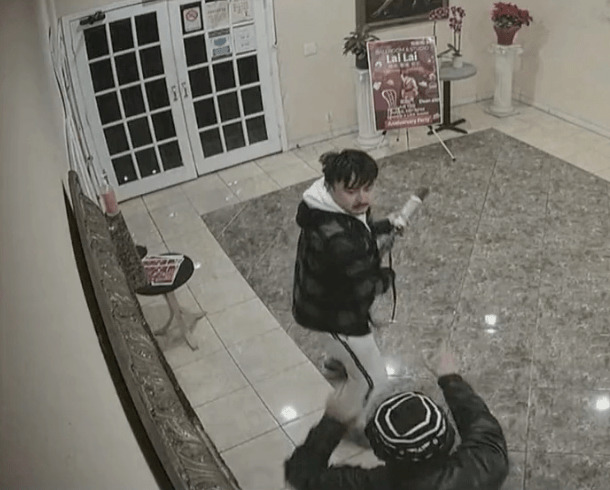 After a struggle Tsay was able to wrestle the gun away from Tran, and with the gun now in his possession he yelled at him to leave the building.
'Get the hell out of here! I'll shoot! Get away! Go!'
Tran eventually left and got away.
After a daylong manhunt police located his vehicle in Torrance. When police pulled up behind his vehicle and began to approach the suspect, they heard a single gunshot.
Officers found Tran dead from a single gunshot wound inside the vehicle.
If it hadn't been Brandon Tsay it's very possible there could have been a second mass shooting that same night.
Thank god he had the courage to stand up to the suspect and disarm him.