Homelessness is a problem that has a presence in nearly every town or city, no matter how big or small.
In 2019, it was estimated that nearly 500,000 people went homeless every night. In Arkansas, it was estimated that as of January 2018, 2,712 people experienced homelessness on any given day.
In March 2019, the Little Rock passed an ordinance to help those wanting to get back on their feet. Through Bridge to Work, a pilot program run through Canvas Community Church, those who are homeless are able to work and earn money.
According to the city's ordinance, people are able to work four hours a day for three days a week and can receive $9.25 an hour. Their job? Picking up trash around the city.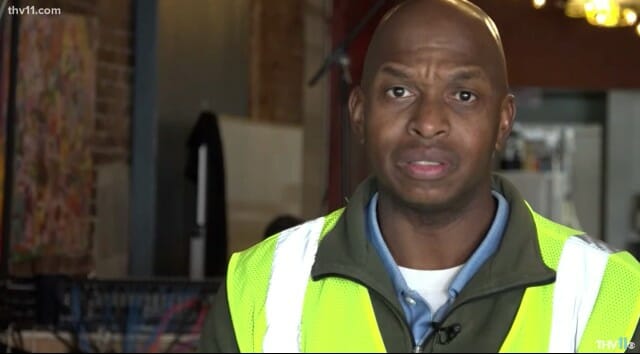 Alexander Williams, an ex-convict who for several months found himself homeless, is one of those who has benefited from the program.
"I'm basically trying to change my life," he told KTHV in April 2019.
Williams heard about the program and became interested in working, even if it meant picking up garbage.
"I looked at it and I said, 'I want that job' because I wanted to help the homeless," he told 11 ALIVE. "I always wanted to help the less fortunate like I have been less fortunate myself."
Williams was hired and eventually promoted to his current role as a driver and supervisor, which is a city job.
Now, months after benefiting from the program and helping others in the program, Williams wants to do even more good in the world. He wants to get together with other local nonprofits and purchase the building across the street from Canvas Community Church and open a homeless shelter.
"I'd like to for us, all of us to be successful," Williams said. "I'd like them to just wake up to the chance that it's going to be a better day. I'm gonna make this better than what I did yesterday."
I think we need more programs like this in our country. Can you imagine how many more success stories we'd hear about?
Share this if you'd like to see a program like this in your community.