Despite not wanting to draw attention to himself, a Missouri man is being called a hero for catching a 3-year-old who was dropped from a second-floor window during an apartment fire.
Arnez Merriweather also helped save the toddler's mother and grandmother.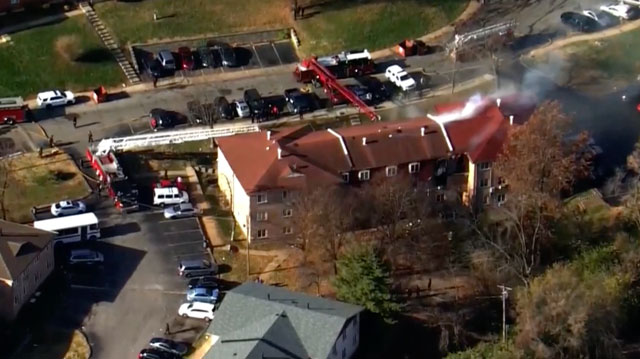 A fire broke out Monday morning at the Hillvale Apartment complex in north St. Louis. Merriweather was able to escape, but realized some of his neighbors were still stuck inside.
Since the smoke was too thick for him to return to the building, he encouraged a family in a second-floor apartment to jump.
First came a three-year-old child. He caught her in his arms.
"She jumped, and I grabbed her," he said.
Then came the child's mother. Merriweather helped her climb down from the window. Finally, he assisted the woman's mother to safety.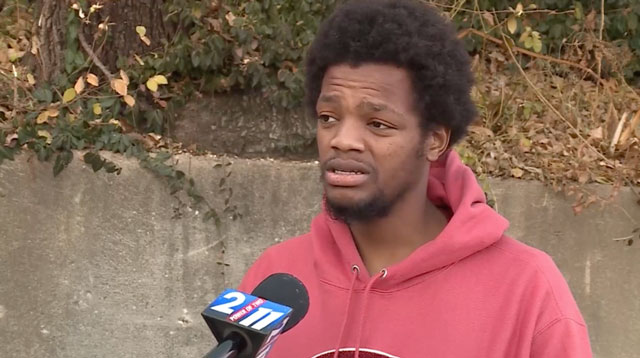 But Merriweather wasn't done helping. He and several others raced to help more residents escape the burning apartment building as firefighters arrived.
"I'm just glad everybody is okay. The clothes and material stuff you can replace," Merriweather said.
The captain of the St. Louis Fire Department praised those who focused on helping rather than filming the fire.
"It's just really heartening to see in a time where folks are really concerned about clicks, likes, and follows, that instead of capturing footage, this young man actually went into action to help his neighbors," Capt. Garon Mosby said.
I agree! This gives me hope that there are people out there who will help others first before reaching for their phones.
Please share this story on Facebook.