After moving into an upscale California neighborhood, Haijun Si and his family immediately got to know some of their neighbors.
But the ones that paid a visit to their new home didn't come to socialize. They came to threaten, attack, and make fun of the Si family.
"My kids are scared. I'm very annoyed," Si told the Los Angeles Times in February. "At night, my wife and I could not sleep for more than three or four hours. Please, parents, tell your kids don't do that again."
Anti-Asian crimes
In September 2020, the Si family moved to Lareda Ranch, California. They liked the appeal of a family-friendly planned community and had hoped to participate.
But within days they became victims of anti-Asian attacks.
Nearly ever night someone would ring their doorbell or pound on their door. The attackers, who were teens, told Si to "go back to your country" and were not afraid to call his wife a slur.
"We have called the sheriff many times. The sheriff has come here seven times," Si told KCAL-TV.
To combat the attacks, Si installed a $3,000 wrought-iron fence as well as security cameras and floodlights. Si and his wife would also stand outside, but not even that was enough to stop the teens from harassing their family.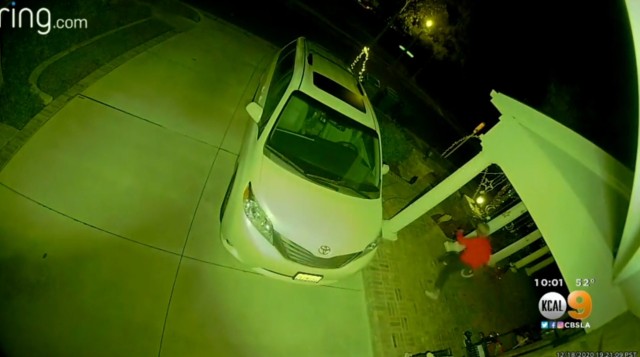 Then his neighbors stepped in.
"I did not understand the extent of the harassment and how often it was occurring, at first," Layla Parks said. "I was immediately outraged and wanted to help."
Parks helped organized a nightly watch group to protect the family from the estimated 15 to 20 children who had been tormenting them.
Neighbors took a stand against racism and signed up for shifts to sit out the Si family house while they tried to get their first restful night of sleep in a long time.
During a two-week period, the attacks lessened, though they had not completely stopped.
But that wasn't going to deter the friendly neighborhood watch.
"You can see from the crowd here that we're not gonna stand for this," a neighbor said.
As for Si and his family, he doesn't know why he's been targeted, but he's extremely thankful for those who have stepped up to help protect his family from the anti-Asian attacks, which have only been increasing over the past year.
It is absolutely sickening how many people are so comfortable with tormenting others. This has to stop.
Share this if you are against racist attacks.