Justin Herron, the New England Patriots' reserve offensive tackle, is being recognized as a hero after he recently stopped an attempted sexual assault in Tempe, Arizona.
According to police, Herron, along with another witness Murry Rogers, responded to the cries of a 71-year-old retired schoolteacher who was yelling for help.
The woman had been taking her daily walk at Kiwanis Park in Tempe when 30-year-old Kevin Caballero pushed her to the ground and attempted to take off her pants.
At that moment, I was in shock," Herron said during a press conference. "It was 11 a.m., middle of the day, in a very open field and the fact that it happened there at that time was just very shocking."
"I wish I could tell you what I was thinking, but I could just tell someone needed help. All I could do was rush myself over there to make sure I could help the victim and I could comfort her and be the best person I can be."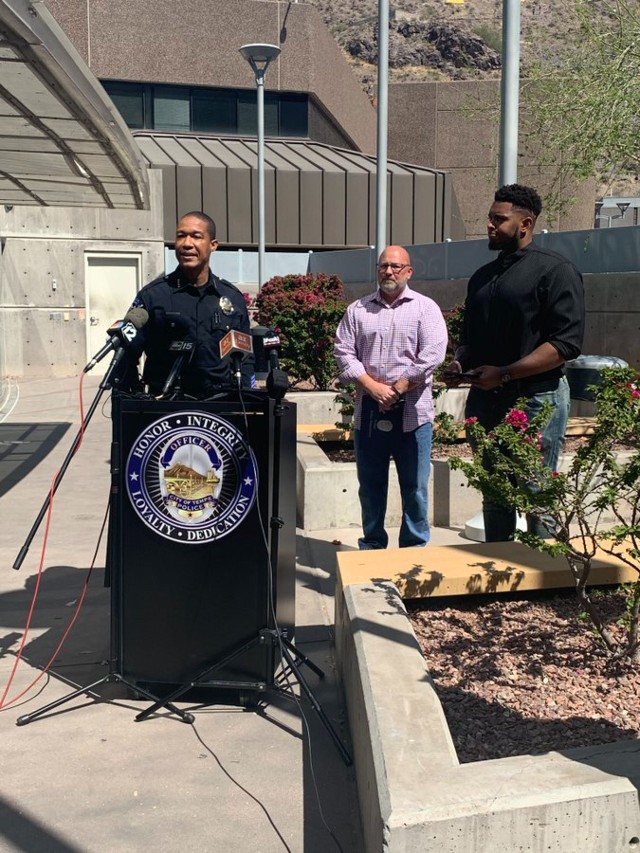 Herron yelled at Caballero to get off the woman and then the men pulled him off of her. They both made sure the suspect stayed in place until police arrived.
"It was terrifying to witness," Rogers said.
Rogers gave Herron credit for removing the woman from the situation and making sure she was okay.
"If not for the swift actions of Mr. Justin Herron and Mr. Murry Rogers, this vicious attack could've been much worse," Tempe Police Detective Natalie Barela said.
Both Herron and Rogers were recognized Wednesday for their actions. Prior to receiving the Outstanding Service Awards, both men were able to reunite with the woman they saved.
"It was heart-warming to see her, but also gut-wrenching to see how she responded to the trauma and how she's dealing with it. No one should go through that. No one."
Thank you to both men for stepping in and stopping an attack. Who knows what would have happened if you didn't speak up.
Share this story to thank Justin and Murry for their action and to inspire others to intervene when they see something.