When Shahzeb Anwer got married this past weekend, he wanted those who welcomed him with open arms during his time of need to be invited to celebrate a special moment of his life.
Head count aside, Anwer invited the entire city of Birmingham, Alabama to his wedding on May 22 in Pakistan.
The 31-year-old wanted to repay the residents for their southern hospitality after he recently spent some time in the Alabama city to undergo life-changing surgery.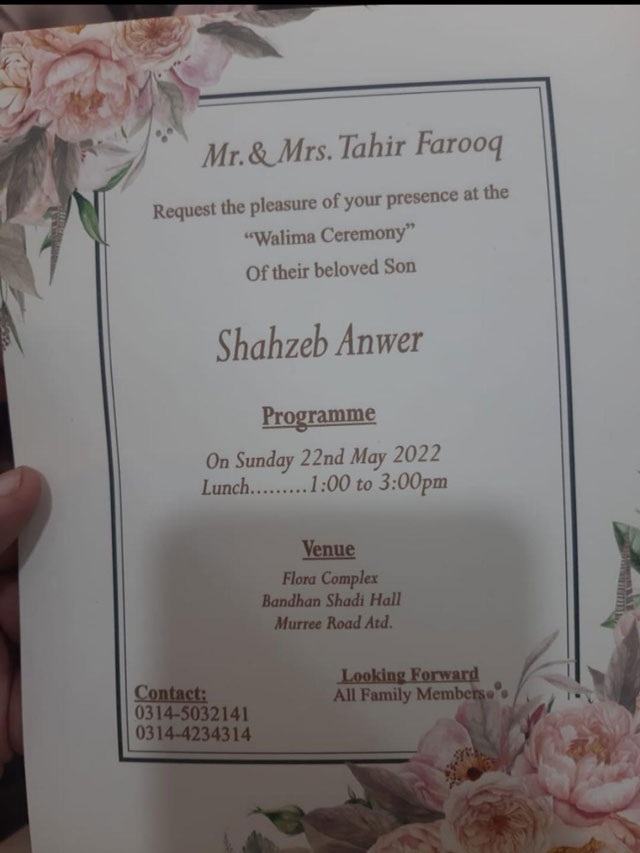 Ever since Anwer was 18 years old he has dealt with hyperparathyroidism, which has caused kidney stones once or twice a year. He also developed other issues as a result.
He searched high and low for answers, but in his home country of Pakistan his options were extremely limited.
Anwer researched treatment in other countries like Turkey, Singapore, the U.K., and India, but the pandemic squashed any hopes he had of traveling. Not to mention the cost of the actual procedure.
That is until he came upon UAB Hospital in Birmingham, Alabama, a place he had never been before. The procedure would cost half of what it would have at any other medical facility he had previously looked into.
Once it was settled that Anwer would be making the trip from Pakistan to the United States, he wanted to learn everything he could about Alabama.
And what better place to learn about a place you've never visited than the internet. He learned everything he could from what to wear to where to eat, so by the time he arrived in Birmingham he was prepared.
"People responded in a way that I wouldn't even expect from my own people in Pakistan," he said.
A success!
Anwer's surgery was a success and just as soon as he arrived in the U.S. it was time for him to return to Pakistan.
But he had one last thing he wanted to do to show his appreciation for the kindness the people of Birmingham showed him before and during his stay.
He shared his wedding invitation on Reddit and invited all of Birmingham to attend his wedding on May 22.
"Birmingham treated me as their favored son," he said. "Birmingham literally gave me the attention that people give out to celebrities… So that's why I did it. I believe someone should be coming, because Birmingham has now become a part of my life."
This story brings such a big smile to my face! It warms my heart that their are so many people out there who are willing to help complete strangers.
Please share this heartwarming story.