Hailey Holder's family was staying overnight in Atlanta when something unthinkable happened. Someone broke into their vehicle and stole Hailey's cancer medication, along with other valuables.
"It's just heartbreaking."
The toddler's family was staying in a hotel overnight after a chemo visit for Hailey and because the one-year-old had an early morning oncology appointment.
While the family went slept inside, someone smashed their vehicle's window and stole Hailey's medicine, her beads of courage, her mother's government issued laptop, and her father's Nintendo Switch.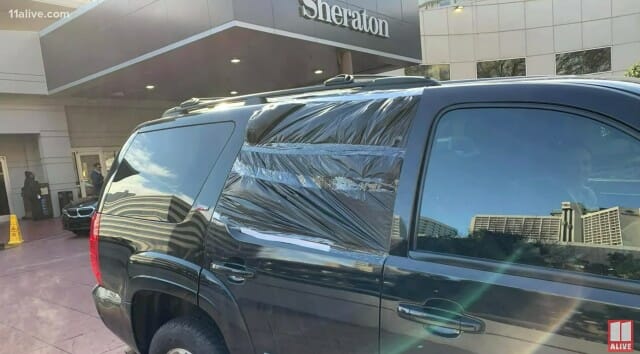 "We are two extremely sleep deprived parents, trying to get a one-year-old through chemo. And you just never think someone is going to break in to your car and take stuff," Hailey Allen, the toddler's mother, told 11Alive.
As soon as Allen noticed the family's car had been broken into she called police.
"It's just heartbreaking. We have a little girl fighting for her life, and we've been in the hospital so many times," she said.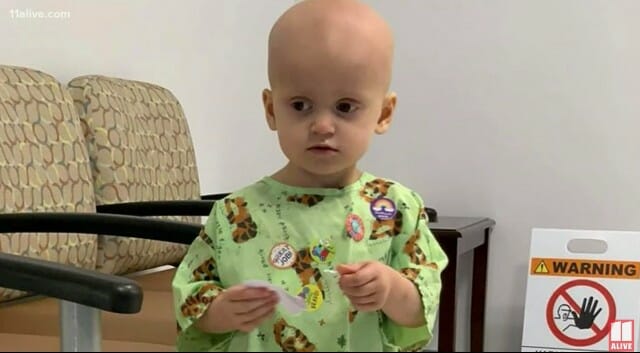 The suspect also got away with Hailey's cancer diary, a place where the little girl's family had been keeping track of her journey.
"Who would take that stuff?"
Since Allen's husband's backpack has a GPS tracker in it they were able to follow the signal which led them to a house near the Atlanta airport. However, when they confronted the homeowner he refused to wake his son who he claimed had just returned home from work.
Police responded to the home, but they could not go inside the house without a warrant.
The family does not plan on pressing charges nor do they want money to repair the broken window, they just want Hailey's medical records and beads of courage returned.
"We have enough bad everyday. That it would be really nice for someone to just take a moment's pause to think about how this is affecting us and our daughter and return our thing," Allen said.
I hope whoever took Hailey's medical records does the right thing and returns them. They have no use for them!
Share this to show your support for Hailey and her family.