A World War II veteran marked a milestone birthday with a trip to the hygienist.
Irving Wohl visited a hygienist in training at Carrington College, in Phoenix Arizona, where he was cheered and applauded by all the staff when he walked through the door.
Carrington College program director Brenda Chavez told 12 News it was an honor to work on Wohl.
"Irving is always willing, ready and able to come. We're so thankful for him."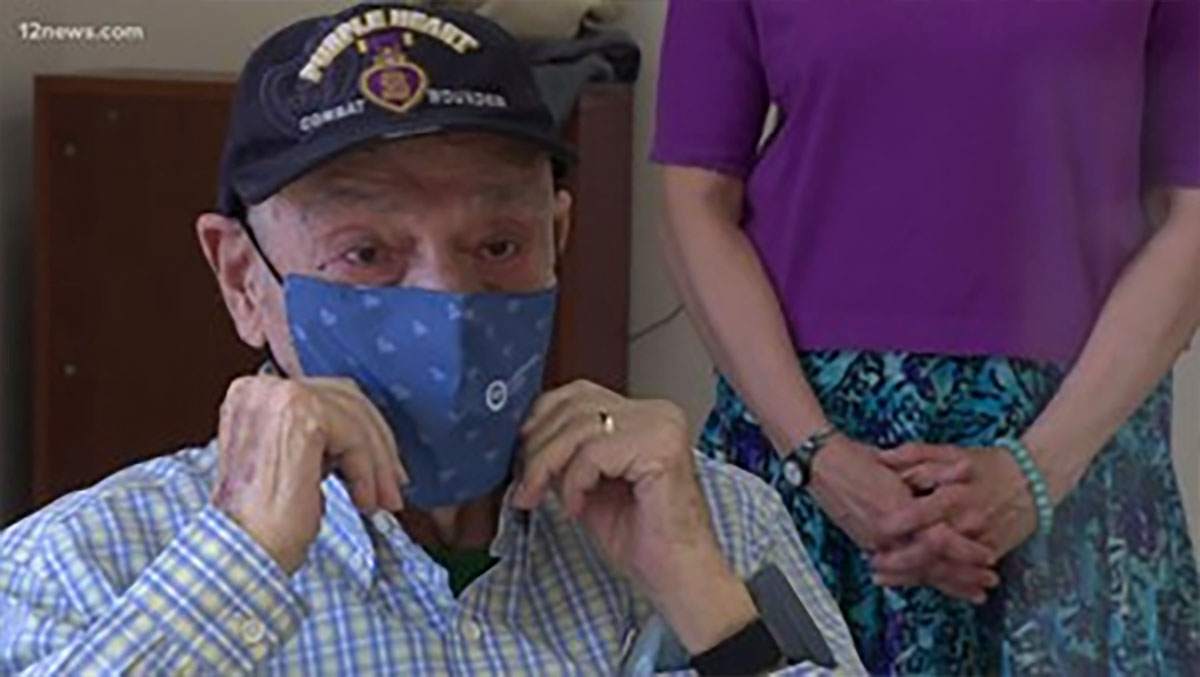 After his check up with the hygienist Irving enjoyed a birthday cake with family and staff.
Irving earned a Bronze Star and Purple Heart for his bravery and service.
The 105-year-old recalled the day he was wounded when Germans were after trucks loaded with ammunition.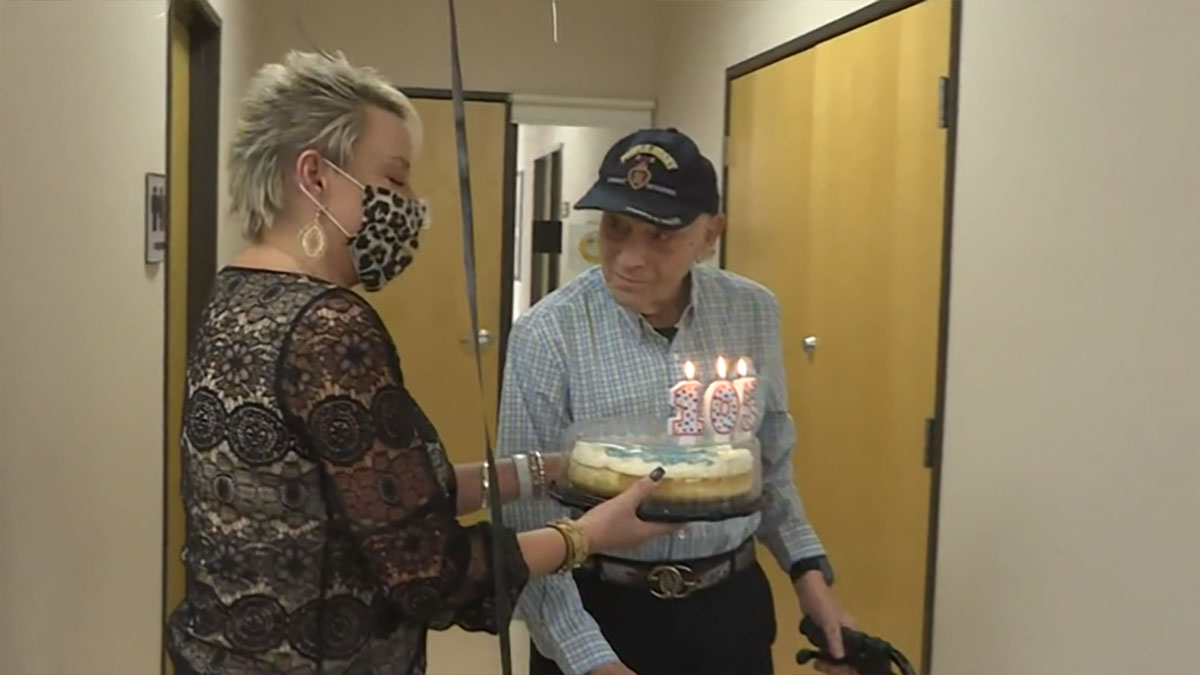 "Some idiot decided we're gonna move out of Anzio in daylight while American planes were fighting with the German planes," he added.
"One of the German planes got through and hit the truck and killed about 15," he said. "And I was hit about 12 times. I had two broken arms."
He says staying positive and his sense of humor are just a few of the secrets to his longevity.
"[He] laughs at jokes," his son Phil Wohl said. "And like when he laughs…he just like has this smirk that he's trying to hold back the laugh."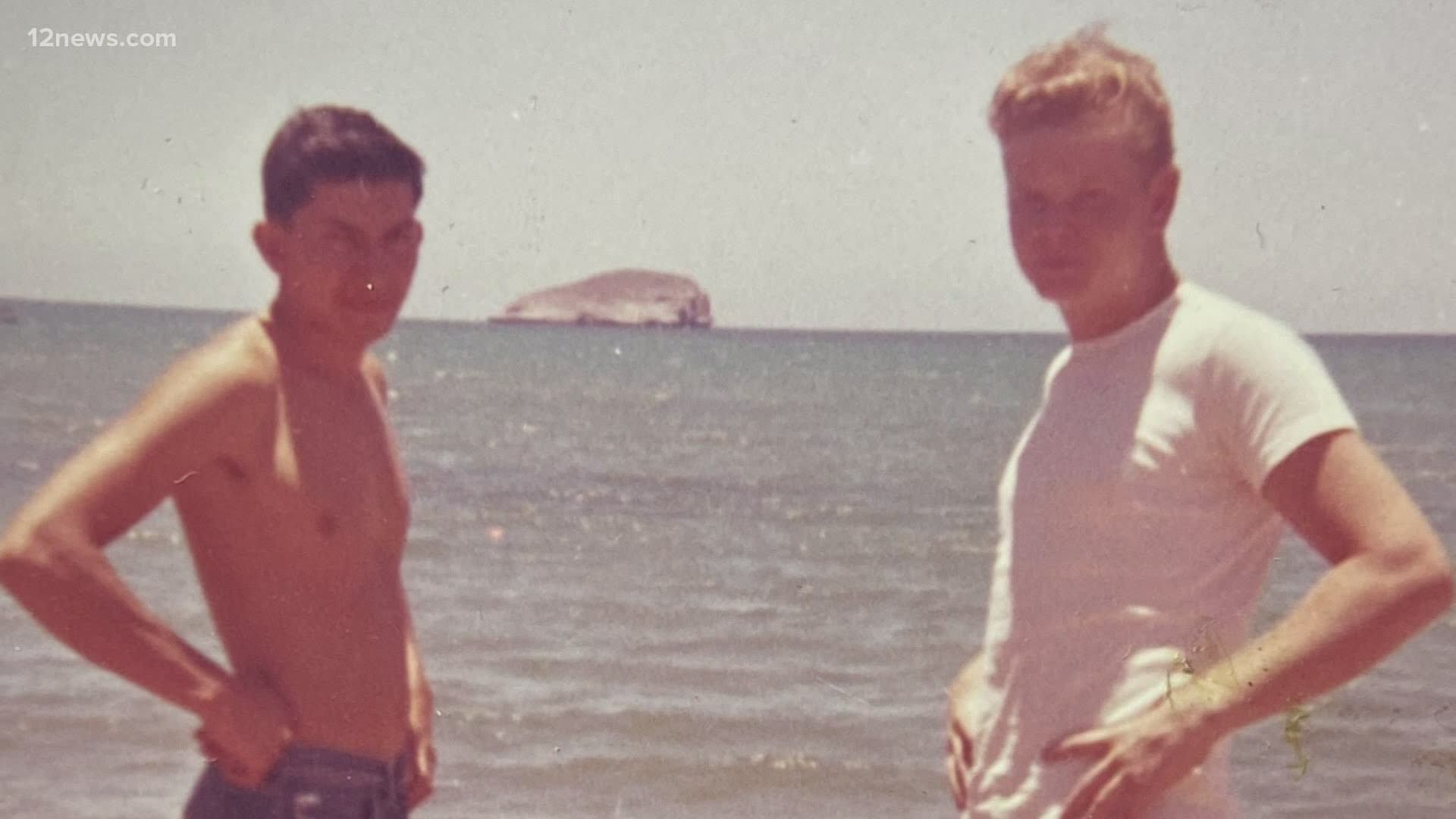 Happy Birthday Irving! Help us send more get well wishes to this very special man on his birthday by sharing this story.