Public opinion regarding the ongoing COVID-19 pandemic still differs, but one family can vouch better than most as to the virus' extremely contagious nature.
As per reports, the Goldstickers, from Plano, Texas, attended a birthday party for their 99-year-old father in St. Louis, Missouri, at which were gathered family members from other parts of the country.
Yet despite taking precautions, the consequences of the celebrations were soon felt when more than a dozen family members fell sick with coronavirus.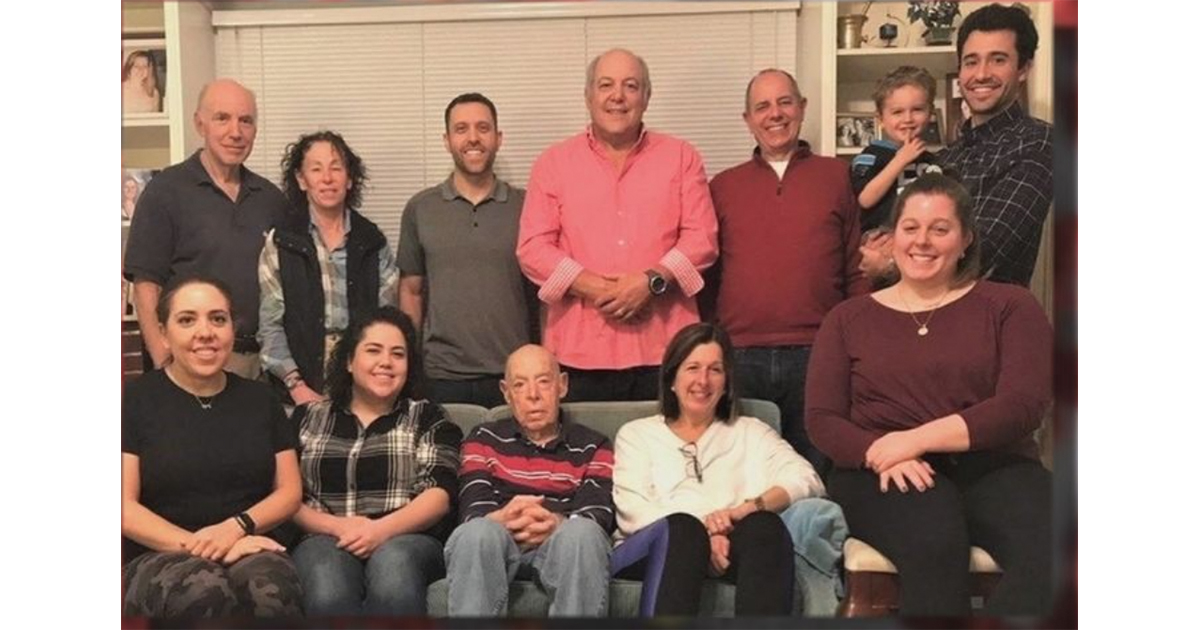 Larry Goldsticker is now on the mend after his brush with COVID-19. Fortunately, so are his relatives, who met up in St. Louis last month to celebrate his father's 99th birthday.
The family took the above photo to mark the occasion, but within hours of returning home, every single person in the image was COVID positive.
Larry explained: "So there's a total of 12 of us. We were very conscience we thought beforehand.
"Everyone quarantined ahead of time. My brother and sister-in-law in San Francisco got tested before they got on an airplane."
Larry stated his belief that one of the party's attendees must have contracted COVID-19 while traveling.
"No one was ahead of everybody else to say you were the one. We don't know where it came from," he said.
"We all got in from our various places on Friday. Half of us stayed at a hotel, then we were either at my brother's house who lives in St. Louis or my dad's house. The only time we left, we went out Saturday night. We had a private room at a restaurant just the 12 of us."
Fallout
Yet Larry began to experience symptoms almost immediately after heading back home. He then infected his wife, who had not traveled to St. Louis, and their three children, all of whom are in their 30s.
All told, 13 family members tested positive, with one of them, Larry's brother, hospitalized with a racing heartbeat.
Fortunately, all of them, including the birthday man, 99-year-old Ralph Goldsticker, have made a recovery.
"The biggest impact to him was he lost his appetite for about a week and a half," Larry said. "I talked to him yesterday and his energy level is not quite back. He's lost some weight but all in all he's doing well."
Larry now wants to warn other members of the public to follow the advice of the experts and not take the virus lightly.
"As painful and as hard as it is, it's not worth the risk," he said. "We thought we were being smart we weren't 100% getting it. We got very lucky. It's everywhere. You just don't know. So just be smart, be safe and stay healthy."
It's truly scary how easily this virus is spread. Though it might be tempting at the time, throwing parties and attending large gatherings is simply not worth it!
Please, stay safe out there and do whatever you have to do to keep your family safe.
Share this article on Facebook to remind others to remain vigilant during these troubling times.