A 14-year-old girl tragically died in a Florida house fire on Sunday, having been locked in a bathroom.
According to reports, Skylar Farej was trapped as the flames engulfed the house.
The teen was at home with her mom, brother and a friend when the tragedy struck on Sunday. Her friend was able to jump from a third floor balcony, and her mother and brother also escaped.
Teen Girl Dies After Being Trapped in Bathroom During House Fire: 'I Couldn't Get To Her,' Says Mom https://t.co/TLvklkpZ6z

— MSN Canada (@MSNca) June 6, 2018
Sadly, Sklyar appears to have been trapped in the bathroom as the fire raged. Her mother attempted to get upstairs to save her when the blaze started, but wasn't successful.
"I just woke up to my son screaming that the house was on fire and we just had to get everybody out," Skylar's mom said. "I tried to go upstairs to get her and I just couldn't. I tried but I just couldn't get to her."
By the time firefighters arrived on scene, they found Skylar unconscious and in critical condition. The 14-year-old was rushed to hospital, but later succumbed to her injuries.
Following the tragedy, her family have launched a GoFundMe page to help cover funeral costs. The page can be found here.
Florida's Division of Investigative and Forensic Services reportedly told PEOPLE that investigators haven't uncovered any indication of suspicious activity surrounding the incident.
How to survive a house fire
As per Fabiosa, there are several useful tips people should know when it comes to protecting yourself and your family from a house fire:
1. Have a plan
It may seem simple and mundane, but having a clear and concise plan in place in the event of a fire can save lives. There's a reason schools and workplaces all have protocols for fires. Create a plan and practise it with the whole family.
2. The call
Again, it seems obvious, but it's crucial to place a call to the fire department as soon as you spot a fire at your house. Have their number in your speed dial – time is of the essence.
3. Doors
It's often difficult to think rationally when you're panicking, but closing doors as you make your way through a burning building will slow the spread of the fire. This gives you and others more time to escape the building. Remember, every second counts.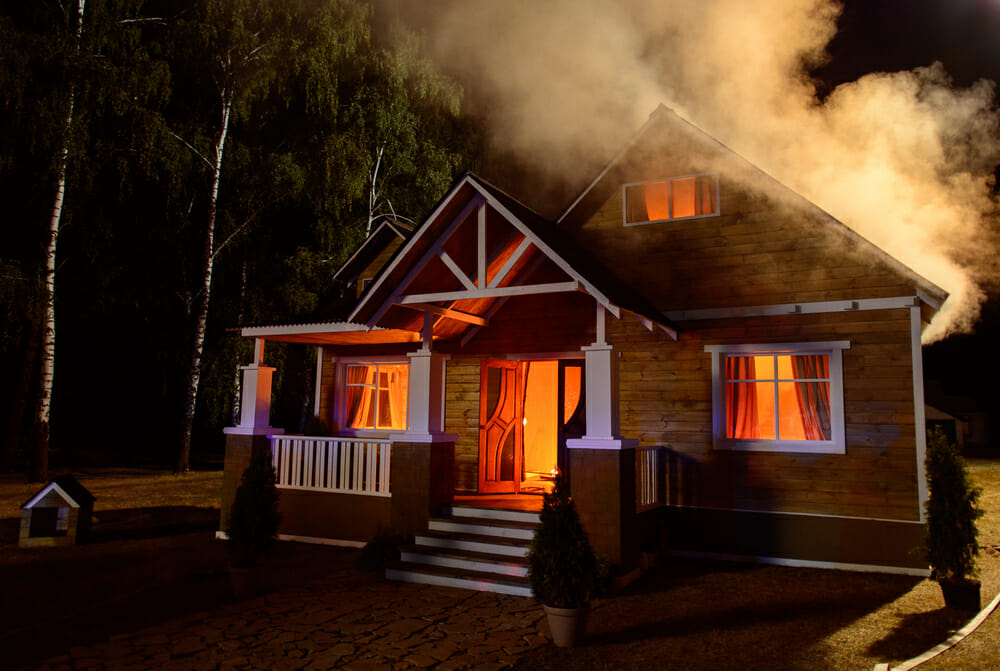 4. Breathing
If moving through the building, ensure you have a wet piece of cloth or textile covering your mouth and nose. This will prevent smoke getting into your lungs and reduces the risk of you passing out from inhalation
5. Keep your children in sight
Remember that children often don't think the same way as adults. Depending on their age they may think that hiding is a good idea; they may wander off from your side in the confusion. Don't lose sight of your kids and make sure they've left the house and are positioned a safe distance away from the blaze.
Skylar's story is certainly a tragic one. We send our condolences to her family in this most difficult of times.
That said, with your help we can use this story to help spread awareness of the danger so that the chances of it happening again are minimized. Please, SHARE this article to help us get the message out.