It happened two days after Christmas, 2015. Stephanie and Brian Florer's daughter, Brianna, left this world. As per The Olkahoman and New York Daily News, she was just two-years-old.
That curious children put things in their mouths is nothing unusual, and often completely harmless; just another way for them to explore. Some things, however, can prove fatal to an inquisitive toddler.
No parent wants to see their child suffering in pain. Fortunately, most of the time their suffering is short-lived; issues are dealt with and life moves on.
Sadly, that's not the case all the time. With this in mind, we must never forget little Brianna.
Brianna died after finding something on the floor and putting it in her mouth amidst Christmas celebrations with her family. It was a small battery, much like the one below: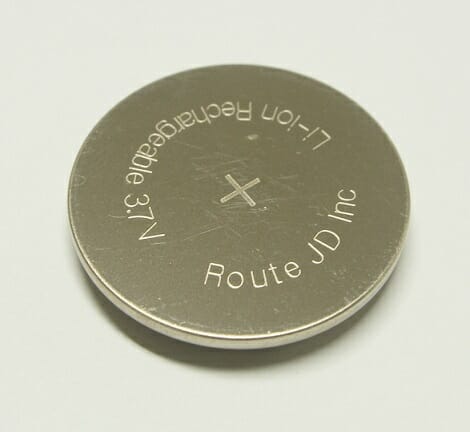 As per reports, it's unknown exactly when she ate the battery, though it was at most six days before her death.
Parents, grandparents, aunts, uncles, teachers…this is a story you need to read! Sweet, little Brianna Florer loved…

Posted by Tess Maune on Monday, 4 January 2016
At first, the two-year-old showed signs of a fever, though it wasn't too high. Then, two days after Christmas, she turned blue in the face. She began to vomit blood and was rushed, via ambulance, to the hospital.
The battery she'd swallowed had started to leak acid that burned through Brianna's oesophagus and into her cateroid artery. Thought doctors did all they could, it was already too late. The family had to spend New Year weekend planning a funeral, while every Christmas is now a reminder for the family about the tragic fate of their beloved daughter.
Her grandfather Kent Vice explained to The Olkahoman with tears in his eyes that she was "a little angel", and that he had taken care of her many times whilst her parents worked.
According to the National Capitol Poison Center, between the years 2005-2014 11,940 cases of small children swallowing batteries were reported. 15 of those children died, as per British newspaper the Daily Mail.
Below, you can watch a report from the UK's BBC News, where doctors actively warn about the dangers associated with small batteries.
If you have batteries in a remote or similar, always tape the battery cover shut so that it 's impossible for your children to get at them.
Help us by SHARING this warning on Facebook so that more people understand the danger of storing batteries where children can access them.