A Louisiana family is living in unimaginable grief after losing three children in a wrong-way car wreck just one week before Christmas.
According to tragic reports, the accident occurred on December 17 when an SUV carrying five people was hit by a Chevy pickup traveling the wrong way on Interstate 49.
Three siblings, Kamryn Simmons, 14, Christopher Simmons, 16, and Lindy Rae Simmons, 20 – from Jeanerette, Louisiana – were all traveling in the SUV at the time of the collision.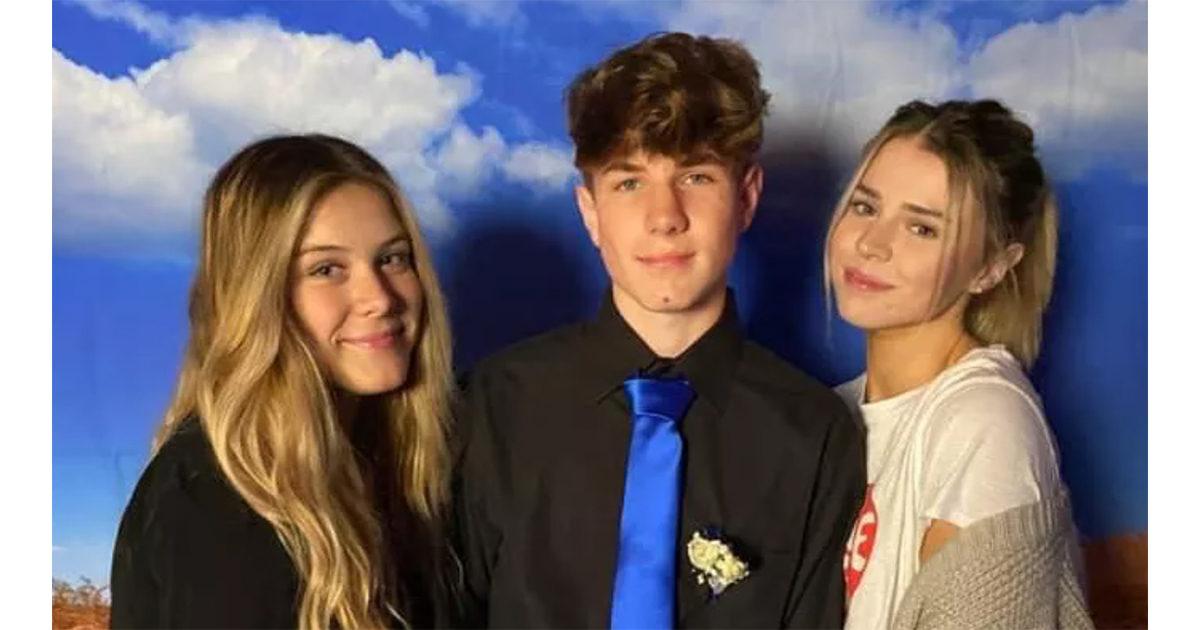 "Losing one would have been tragic," Katie DeRouen, whose brother and two sisters were killed, told The Acadiana Advocate.
"There are no words to describe losing all three babies of the family. We all have their gifts wrapped under the tree."
According to reports, Lindy died at the scene of the crash, while Kamryn and Christopher passed away from their injuries after being taken to separate hospitals.
The driver of the Chevy pickup, one 54-year-old John Lundy of Dallas, Georgia, was also killed, while two other people inside the SUV, including the mother of the siblings, were taken to hospitals in critical condition.
A GoFundMe page established by Katie Derouen claims that Lundy was intoxicated at the time of the crash. In a post on the page, she also opened up on the moment that changed this family's life forever.
"My dad called me as I was at a Christmas party and told me "Mom got in a wreck. It's not looking good, but she's stable". I flew to the hospital, crying along the way, thinking my mom was hurt but absolutely not thinking anything worse. When we arrived to LGMC, my brother, Shea and Dad were frantic as they just learned from facebook that the accident involved two fatalities.
"I was in complete denial and knew both fatalities had to be in the other car. There is no way that God would take one of my little babies from us. As we learned the other car involved only had one occupant, my mind still convinced me that someone is getting their information twisted and it could not be true. Mom arrived very confused with a bleeding spleen, a punctured lung and two broken ankles. We learned today she also has a lacerated carotid artery that they're worried about bleeding causing a stroke and broken wrists. Marissa had a broken femur and some abdominal bruising. But they were stable and that gave us some relief to be able to deal with locating my siblings."
She concluded the post with: "The absolute hardest part of this entire experience, next to losing my siblings, is knowing that my mom will be informed of this whenever she awakens. It is absolutely gut wrenching for me to share this and I am passionately sharing in hopes of raising awareness of how devastating getting behind the wheel intoxicated can be. Our lives our shattered. My parents lived for us. Everything they did in life was for the benefit of their children. We went from our "big family of 9 kids" to 6 kids in the blink of an eye. I don't know how we will ever move on or recover from this."
My heart breaks for this family and their terrible loss. I can only imagine the feelings of immeasurable grief.
Please, share this article to pay your respects for the people killed in this horrific crash.