Going to the doctors is no one's idea of fun. Let's face it, worrying that something is awry with your body gets everyone down, and in a perfect world there'd be no real need for doctors.
Alas, they exist, and fortunately the vast majority of times they know how to fix our issues.
Yet they are still human, and as such are liable to make mistakes from time to time.
In 2016, 30-year-old Aaron Winstanley began to experience issues with his sinuses and congestion. He went to the doctors, where he was diagnosed with hay fever.
Tragically, Aaron was suffering from something far more deadly.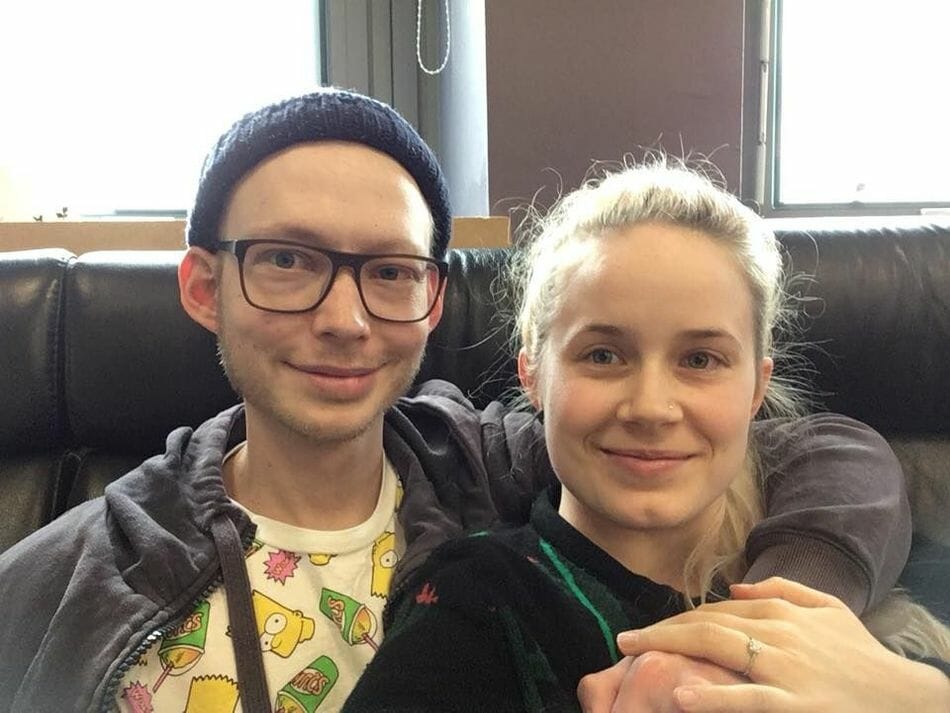 When Aaron Winstanley was offered the diagnosis of hay fever after a trip to the doctors, he would have been forgiven for breathing a sigh of relief. Unfortunately, it wasn't hay fever he had, but a deadly form of cancer.
Doctors gave Winstanley antihistamines, steroids, and antibiotics to treat what they thought was hay fever. A few months later, however, and he had lost sight in one of his eyes.
More tests were ran, and it was eventually determined that Winstanley had a cancer that was by this stage terminal. It had spread from his cheek to much of the rest of his body, and all of a sudden the 30-year-old was in the fight of his life.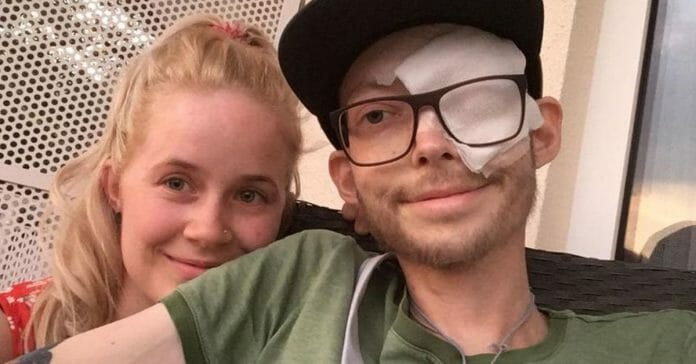 Winstanley elected for immunotherapy to treat the disease. He and his family launched a GoFundMe Page to help raise money for the treatment (which cost £300,000 and required Aaron to go to Germany's Hallwang Clinic) and after raising enough he began the therapy.
Sadly, however, wife Saraya Gallagher posted an update to social media confirming everyone's worst fears.
"It's with a broken heart that I have to say that Aaron passed away in the early hours of Friday morning," she wrote.
"He was at home where he wanted to be and drifted off peacefully in his sleep. He had spoken about it and was ready to go, it seemed as though he chose the exact moment for himself.
"Aaron was the most special man that any of us will ever have the pleasure of knowing. His massive smile and energy never failed to win peoples hearts and brighten their lives along with his kind, caring nature and of course his wicked sense of humour. I'm sure you all know that it's impossible to describe just how special he was."
Rest in peace, Aaron. We're sending all our love and prayers to Saraya and the rest of his family.
Only together can we hope to beat this terrible disease. Only through continuing to raise awareness and spreading warnings can we unify ourselves in one united front.
Share this article if you stand against cancer!