It's exceptionally confusing to lose a loved one when you're young. After all, to grasp the true meaning of life and death before you're ready is difficult.
At just 5-years-old, Dakota Pitts wasn't emotionally prepared to experience heartbreak. His dad, Rob Pitts, a police officer at the Terre Haute Indiana Police Department, passed away when an investigation went awry, and so he was left fatherless.
After Rob's death, the community came together to support him, lining the streets during his funeral service and filling an auditorium to show their support.
When the funeral was over and it was time for reality to settle in, Dakota approached his mom with a request. Little did she know how special it would be.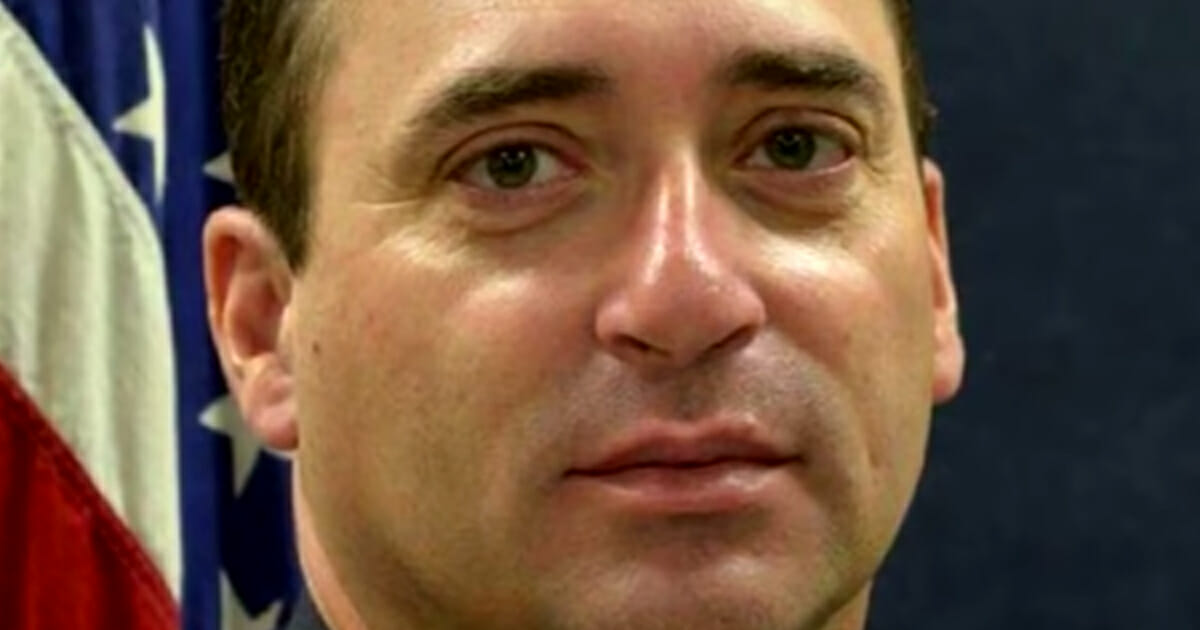 Following his father's funeral service, Dakota Pitts was gearing up for his return to school. He confided in his mother and confessed that he had one request to help him during his return – he wanted another police officer to escort him there on his first day back.
Dakota was hoping for an officer to assist him in returning, and so his mom contacted the police department with a view to giving him his wish.
What the 5-year-old didn't know, however, was that his late father's former colleagues were prepared to go above and beyond. Not only did he get the officer he wanted, he got 70 – yes 70 – lining the entrance to the school to wish him luck.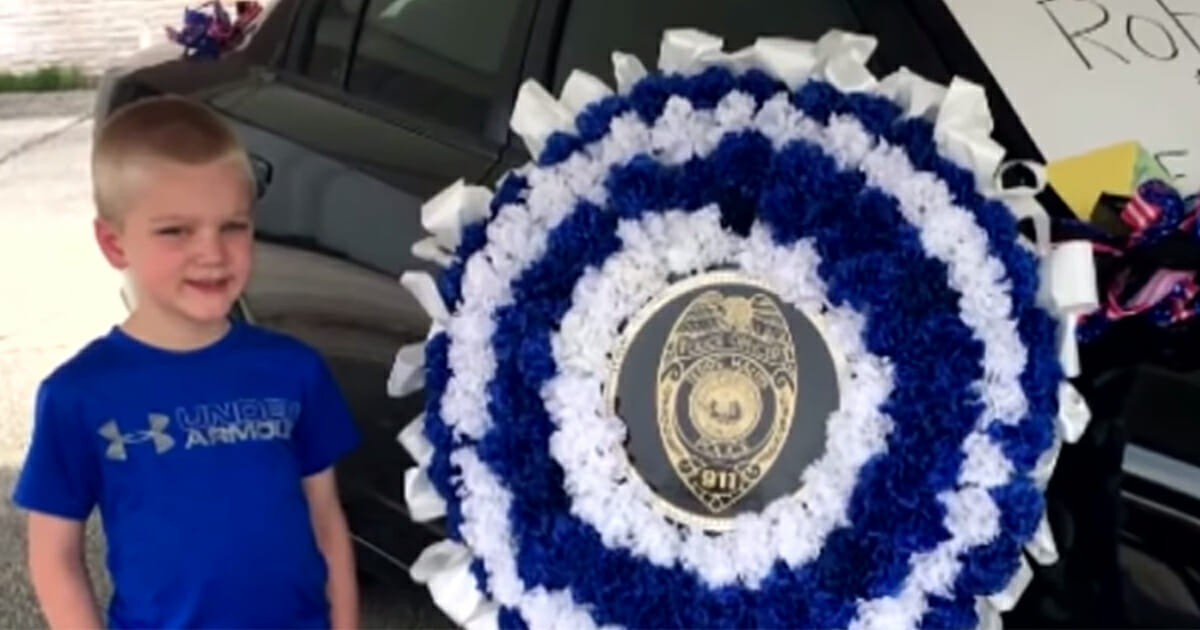 Dakota himself wore his father's badge as he walked, giving him and his mom an experience they will never forget.
As we said before, it's never easy to lose a loved one when you're young. Nothing can fill the void in Dakota's heart carved by the passing of his dad, but what he will have are memories he can treasure in the years to come.
As for the officers, what a fantastic gesture to make at a time when the integrity of the entire force has been called into question. We're happy they were able to give Dakota exactly what he wanted and more – without them none of it would have been possible.
For the heartbreaking footage of Dakota's first day back, watch the video below:
Obviously the passing of Rob is a tragic event, but it fills my heart with joy to see Dakota walking with his dad's badge amongst the other police offers in his own guard of honour.
Did this story make you emotional? Do you think the police went above their station in helping him? Share this article if so!