Tommy Calder was just five years old when he was diagnosed with Leukemia.
Their parents described the moment on February 18, 2018 when they heard every parent's worst nightmare saying: "It felt like a big punch in the stomach."
Dad Robert Calder was forced to give up his job so he and wife Tina Flier could make the two-hour trip from their home in Warren, Minnesota to the Roger Maris Cancer Center in Fargo so their son could get the life-saving treatment he needed.
Tommy has received treatment for nearly three years and throughout it all his parents say he has never cried once.
"He's very tough. When he walks in this door, they have an iPad waiting for him because they know all they have to do is give him that iPad and he lets them do whatever," mom Tina told KVRR News.
"I don't think he has ever cried once," added dad Robert.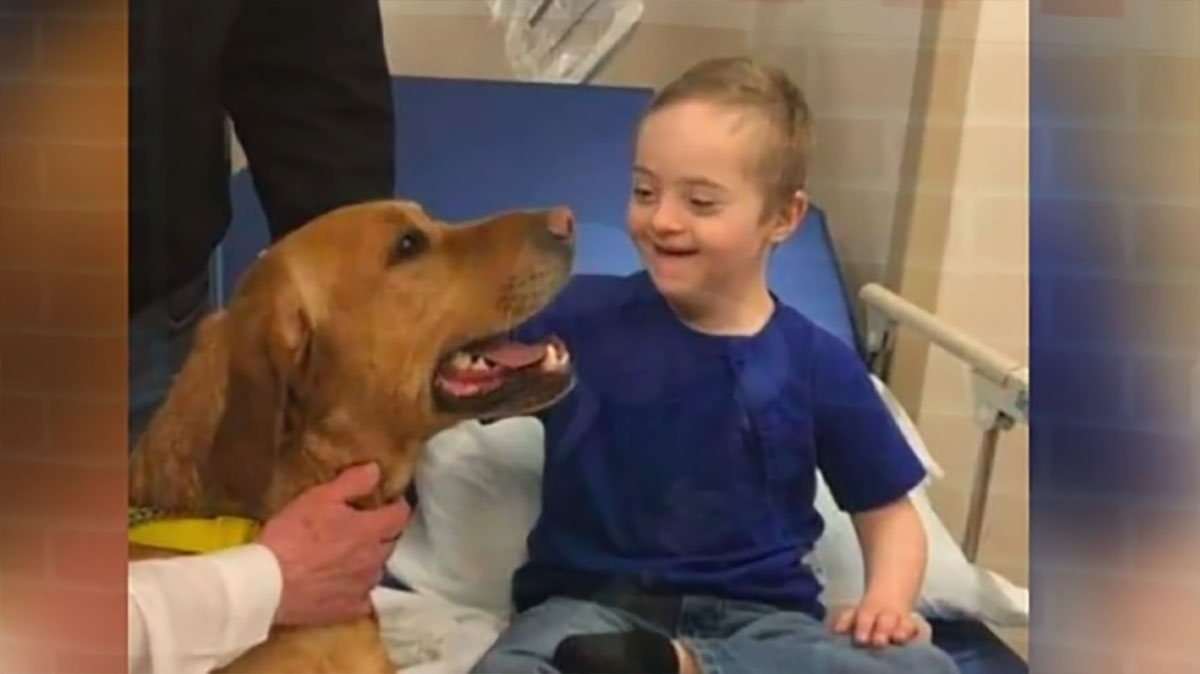 A GoFundMe organized by friends of the family described Tommy as a "beautiful soul" and "enthusiastic drummer."
"I met Tommy's father, Robert through our "Band of Brothers" page for fathers of children with Down syndrome. His obvious love and wholehearted inclusion of little Tommy really touched my heart as serendipity brought us together as family with a love in common."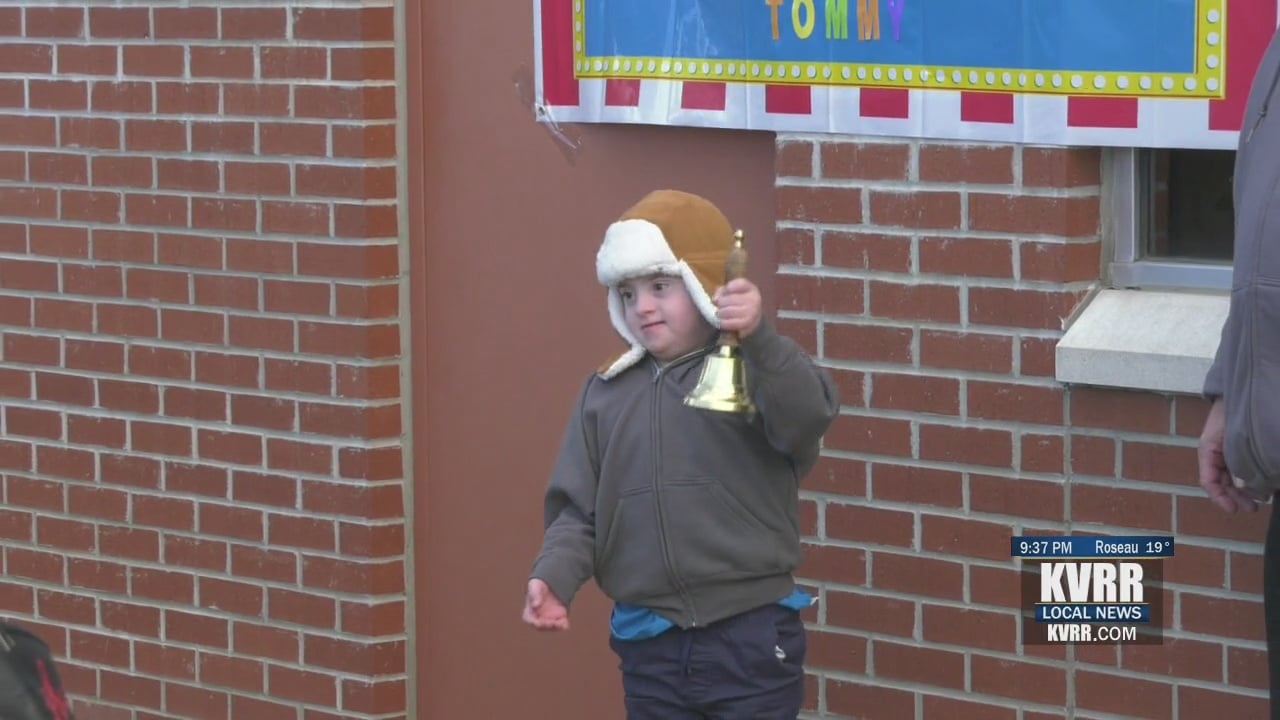 Tommy's infectious smile and strength has helped him and his parents get to the joyous moment of ringing the bell to let everyone know he is cancer free.
"This hospital has been amazing. Everybody from the doctors to the nurses to Child Life. They are spectacular," said Robert. "We couldn't think of a better place for him to get treatment."
Now his parents are looking forward to Tommy enjoying being a kid again.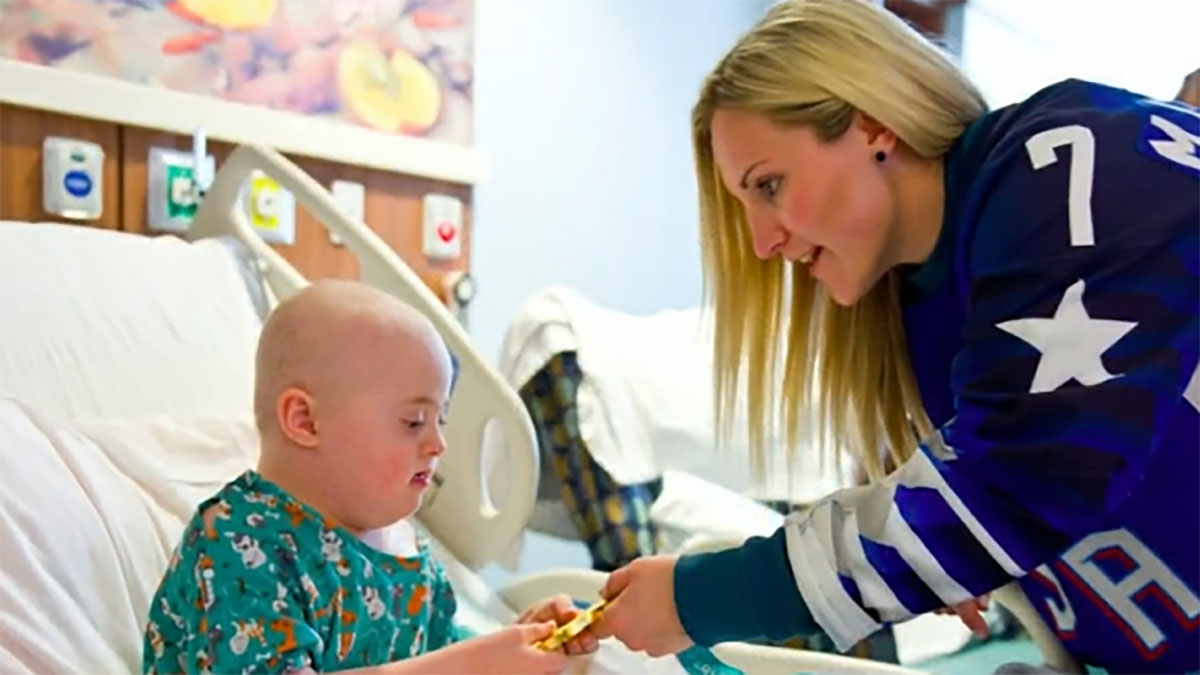 What an amazing soul and inspiration this young boy is! We now wish him the happy and fun life he so deserves.
Please share.