When Kimberly Smith started to experience chest pains she dismissed them as nothing serious.
The single mom of three had a 4-week-old baby to take care of and even though she felt a crushing weight on her chest, all she wanted to do was rest.
Thankfully, when her 9-year-old son came home from school and saw his mom holding her chest in pain he knew he needed to act, remembering the advice his gym teacher had given his class.
"He said, 'My health teacher said that when someone grabs their chest like that that I'm supposed to call 911,'" Kimberly said, as per the Huff Post.
"I thought, 'You know what? I should probably listen to him, because he's not normally so persistent.'"
If his mom hadn't listened to her young son's advice her doctors said she may never have woken up.
Kimberly went to her nearest walk-in clinic and from there she was transported to hospital where doctors told her she had pulmonary embolisms in both lungs, a result of a protein S deficiency which leads to an increased risk of blood clots.
Her son saved his mom's life, and Kimberly couldn't be more grateful for Camdyn's advice.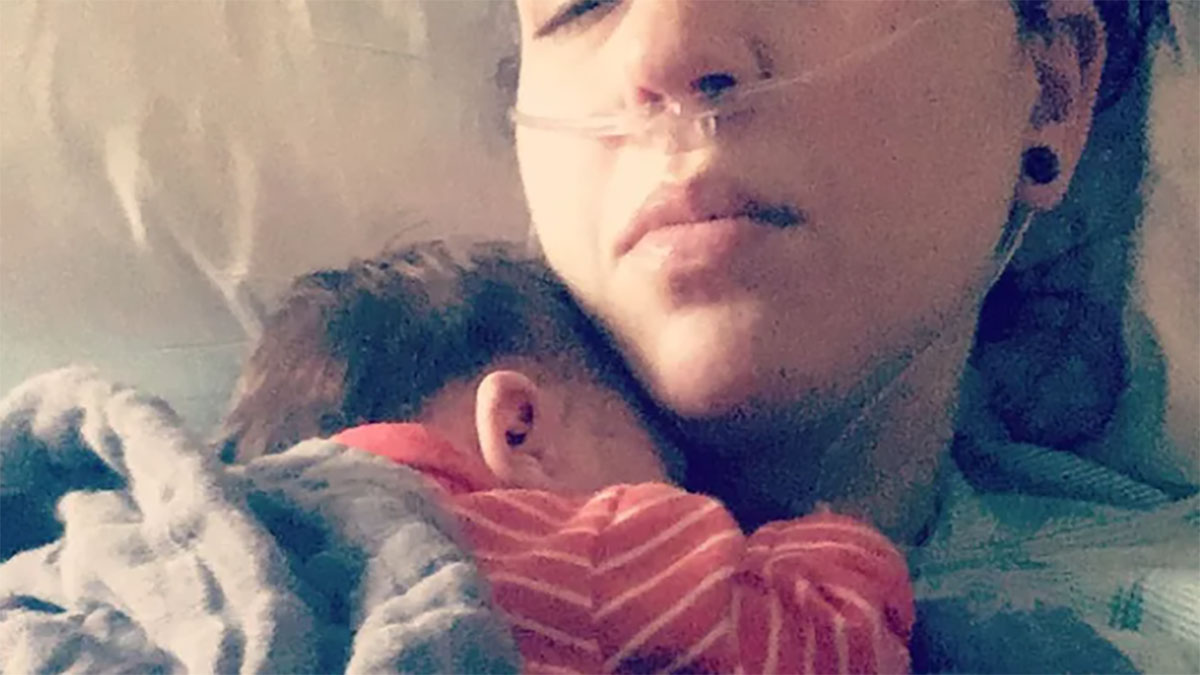 "It was the single most scary thing I've gone through. The thought of not being with my children is heart-wrenching," she wrote on a GoFundMe page she set up to help pay for her medical bills.
"I really want to spread awareness about blood clots…My intention was to not ask for any help at all and to really stress to others to aware of what their body is saying," she wrote on the page which raised almost $4,000 and is no longer taking donations.
Meanwhile, her son Camdyn refused to leave his mother's side during her recovery.
"I'm still getting teary-eyed about it. It warms my heart to know my children care for me so much," she told HuffPost.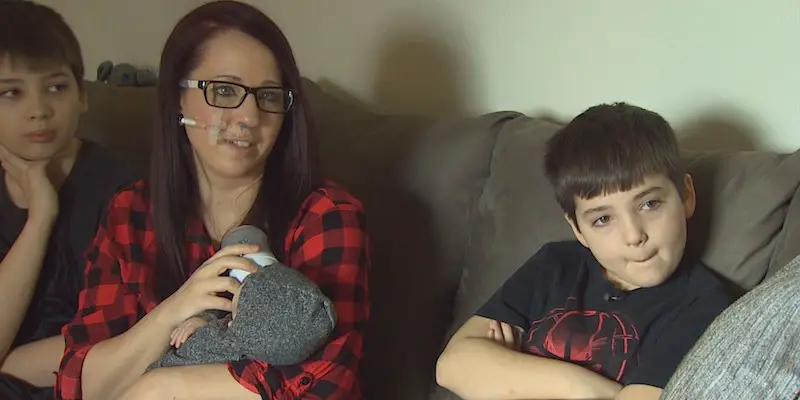 Thank goodness Camdyn urged his mom to get the medical help she desperately needed; it breaks my heart to think these three young children could have lost their mother.
Help us celebrate this inspirational and caring young man by sharing this story.