Every newborn baby is a bundle of joy, but one Australia woman got a much bigger bundle than anyone could've imagined.
The average weight for a newborn baby is about 7.5 pounds, but Willow Amey, a baby born in the suburb of Boronia in Victoria, Australia, weighed 6.6 kg at birth… or 14.5 pounds!
She is thought to be the biggest baby ever born in Victoria.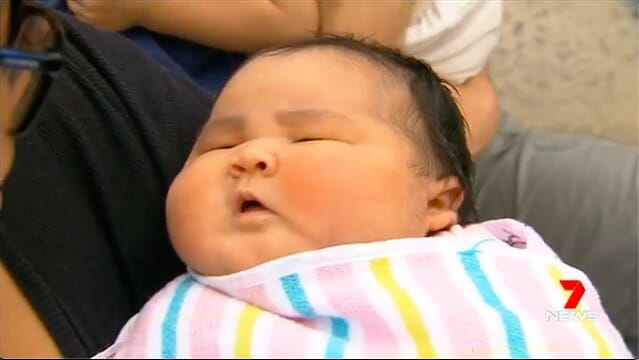 The mother is Melis Amey. You can only imagine her shock when she found out her baby was roughly twice the size of the average newborn.
"I was like 'oh, no!'" she told 7News Melbourne.
But the birth was a success, and she's now the proud parent of a record-holding infant. Baby Willow beat the record held by a boy born in 2018 who weighed 6.3 kg.
"She's huge, absolutely huge," grandmother Glenda Amey said.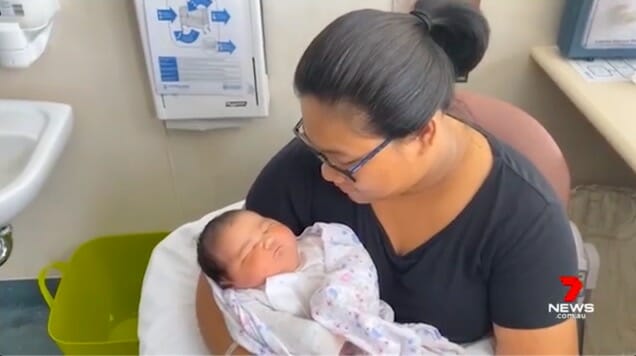 Amazingly, this isn't the first huge baby Melis has given birth to. Her firstborn was nearly the same size at birth
"My first baby, she was 5 or 6 kilos," she told 7News.
After bringing Willow home, they discovered that the baby was too big for normal newborn clothing… she already fits into clothes meant for a three-month-old!
But good news: it makes diaper shopping a little easier. "She could share a nappy size with her big sister!" Melis said.
Which is good… after giving birth to two huge babies, she deserves a break!
Congrats to this new mother on her extra-large bundle of joy! Share this adorable story!