A mother and her young daughter died after a fire ripped through their New Jersey home early Friday morning.
Jacqueline Montanaro was able to escape her house, but once she realized her 6-year-old daughter was still inside she rushed back in to save her.
"Without hesitation, Jackie then charged in with a mother's love and the courage of a police officer fueling the attempt to save our daughter," her husband William wrote on Twitter.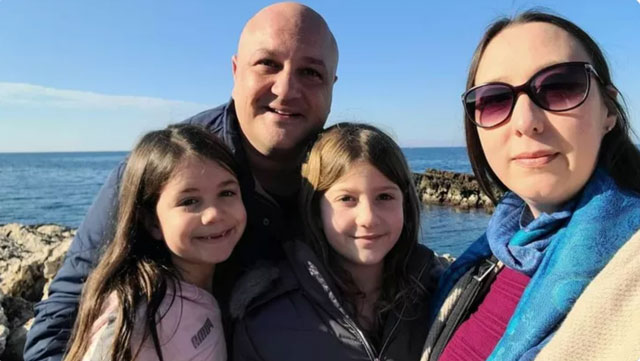 While officials work to determine the cause of the fire, friends and family remember Jacqueline and 6-year-old Madelyn.
"When you think of the perfect person, she was it. She was always just kind and kind to everyone, and she was instilling that in her daughters, to spread love and kindness," said Sandy Hagberg, a preschool teacher. 
Jacqueline was a devoted Customs and Border Protection officer so it was a surprise to no one that she ran back into the family home that was filled with hot black smoke in an attempt to rescue their youngest daughter.
William and the couple's 8-year-old daughter Elena were able to escape.
The family's dog Duchess also died in the fire.
"We are extremely devastated Duchess is no longer with us, but we must remember she is now at rest alongside Jackie and Madelyn," they said in a statement.
A GoFundMe was started to help William and Elena following their loved ones' deaths. So far more than $270,000 has been raised.
Heartbreaking. I cannot fathom the pain William and Elena are experiencing.
Please pray for them as they grieve their loved ones and recover from a horrific event.