Living with a disability can be a difficult thing.
Today we may be better suited to understanding and accepting those who were born with conditions beyond their control, but that doesn't mean the world's an easy place to someone with, say … Down syndrome.
Of course, that's not to say they're any less capable of achieving their goals and dreams. Just take 19-year-old Keith Griffin, for example, who warmed hearts all over the internet after being filmed opening his acceptance letter to college …
Keith Griffith was born with Down syndrome, but he and his family have never let that impede him. In 2016, he graduated from Satsuma High School, and thereafter applied for a program at the University of South Alabama.
The course aims to help students aged 19 to 25 suffering with learning disabilities, teaching them how to live independently and acquire the skills to find jobs.
He dreamt of securing a place in the program amongst other kids like him. Then, one day, a letter arrived heralding great news; he'd been accepted.
Thankfully, his mother was there to film his reaction to the letter … it's certainly quite something.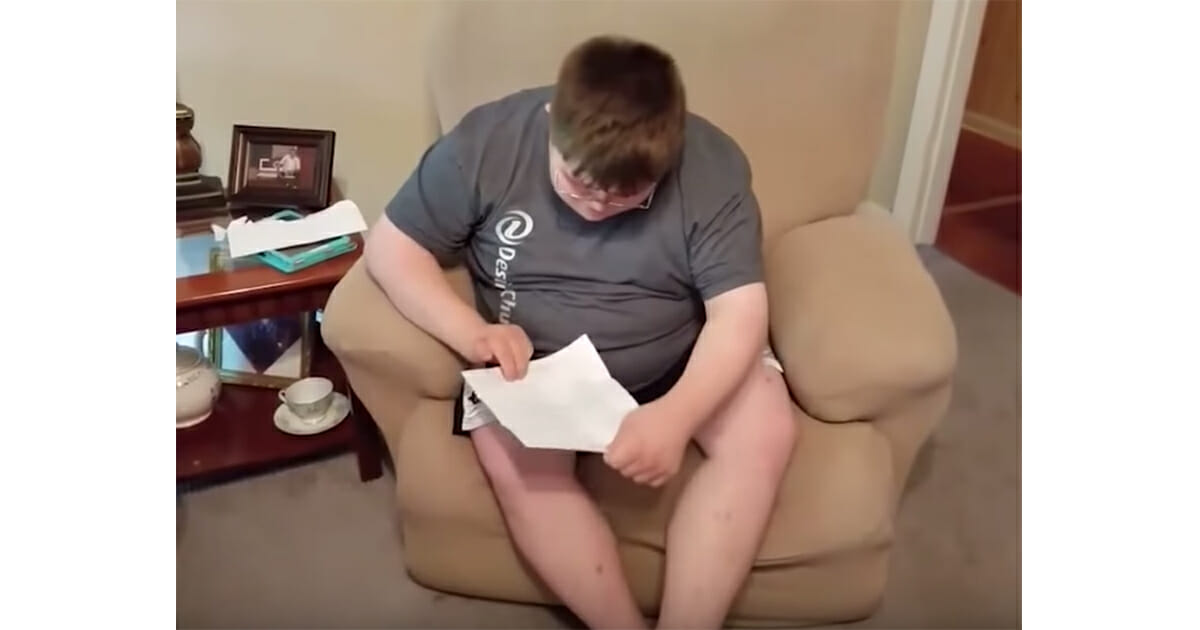 The heartwarming video shows Keith says "I love you," before opening the letter. Then he opens it up and says:
"I got in."
"I made it."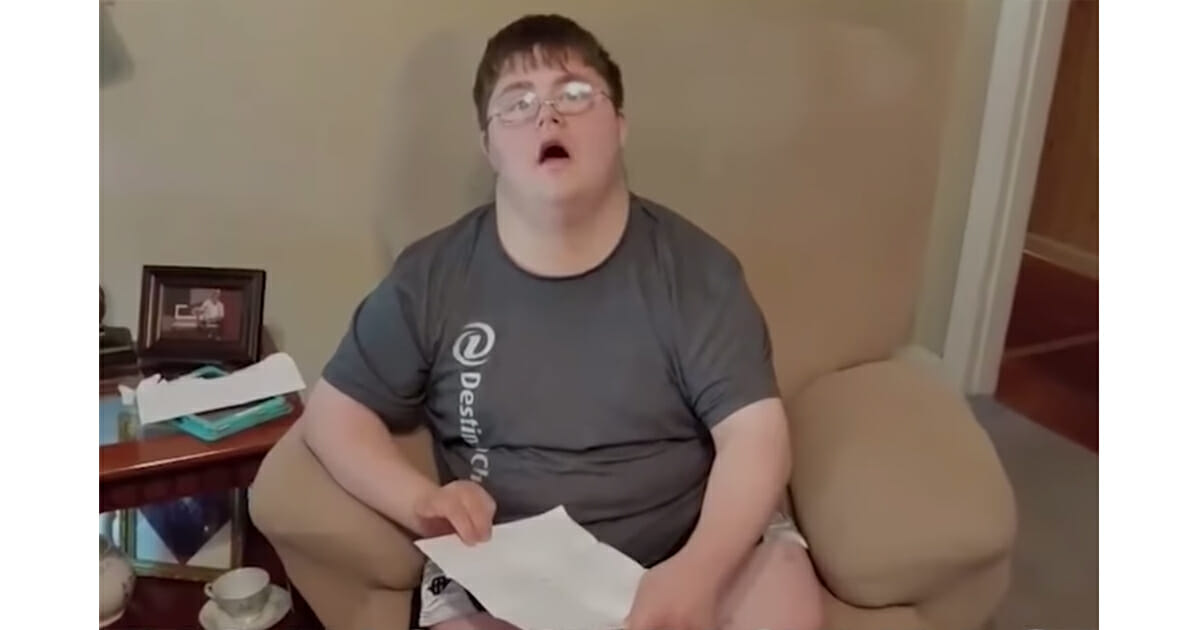 After reading the letter, Keith jumps up and hugs his mother. It was her who posted the footage privately to Facebook – she had no idea it would prove to be the viral hit it has.
Ms. Griffith said: ''I had no idea what to expect when he opened it just hoping to get good news.
''The only reason I shared it is because I had some friends family that wanted to see his reaction.''
Ms. Griffith may have had no comprehension of how popular the video would become, but it's certainly no surprise that it went viral! Keith Griffin's unadulterated happiness is infectious!
We wish Keith all the best with his studies moving forward, and hope for more videos like this one!
If this put a smile on your face, share the article with friends and family on Facebook.