Alex Trebek, host of the popular show "Jeopardy", revealed earlier this week that he's been diagnosed with stage four pancreatic cancer.
The 78-year-old informed the world via a candid statement put forth by the show's social media accounts, reassuring fans that he would fight the disease until the bitter end.
Trebek has hosted "Jeopardy" since 1984 (35 years), and confirmed he would remain with the show whilst he undergoes treatment.
The heartbreaking news comes just months after he told how he wished he'd met his wife earlier …
Fans and fellow celebrities the world over have instigated an outpour of tributes since Trebek's revelation, though it's without a doubt those closest to him who will have taken the blow the hardest.
Amongst those, of course, is Jean Trebek, the 78-year-old's wife of 29 years.
Though that might seem a long time to have been together, it's not long enough for Trebek, who recently told People that he wishes he could have met Jean earlier.
Trebek said: "I'm pretty satisfied with my life. But my wife Jean and I have been together almost 29 years, and I was thinking about President Bush when he died, and all the comments about his life about what a nice guy he is, and how he and his wife had been together 73 years. I thought, 'Oh my Gosh … If I'd just met Jean in my 20s we could have had a longer life together.'"
He went on to joke: "I guess if I'd met her when I was in my 20s she wouldn't have been born yet. But hey, 29 years is pretty good!"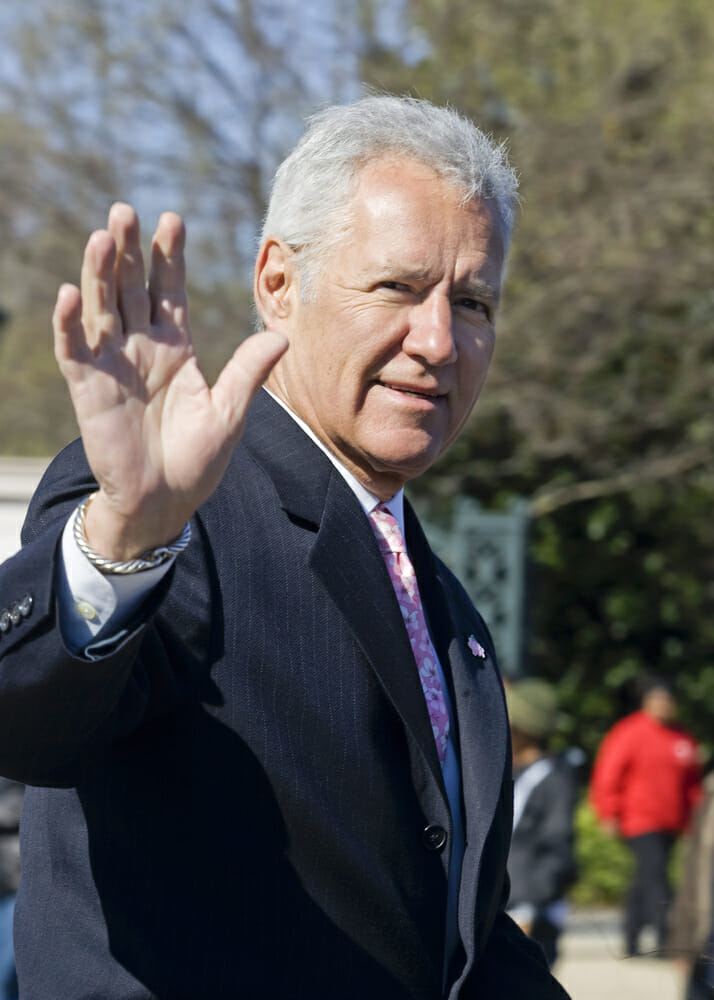 Despite being given a grave diagnosis, Trebek insists he will remain fighting for as long as he can. His wife Jean and two children Matthew, 29 and Emily, 27, will be right by his side.
"With the love and support of my family and friends, and with the help of your prayers also, I plan to beat the low survival rate statistics for this disease."
Alex Trebek may have been dealt a rough card, but his courage is inspiring as it is brave. Every day, thousands of people are told they have cancer, and every one of them is someone's mother, father, brother, or sister.
Every one of them is scared and unsure, every one nervous about what is to come.
It's for those people, and the millions who will be diagnosed in the future, that we must stand together and do all we can to find a cure for this horrible disease!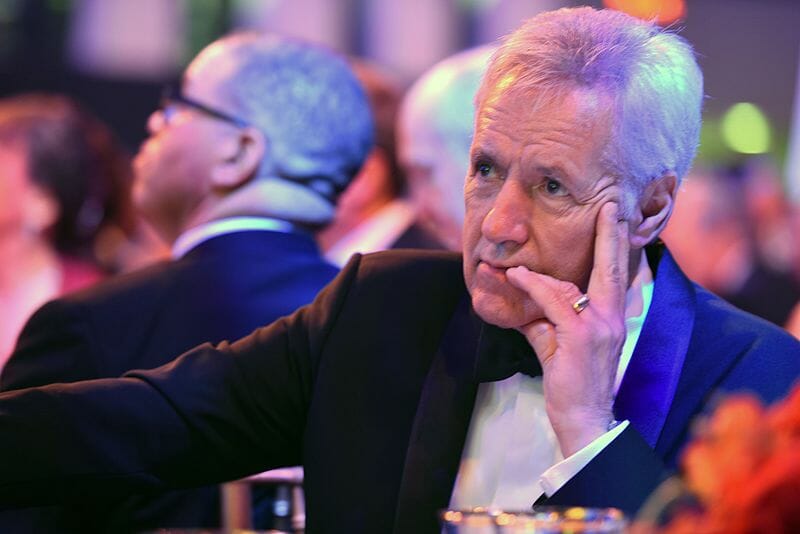 Let's all pray for Alex's recovery and that these two lovebirds enjoy many more years of marital bliss together.
Please share this article to show cancer which corner you're standing in!