For elderly couple Derek and Phyllis Mapes the pandemic has not only meant being separated from family but also each other.
Phyllis was sick and after spending time in hospital she was moved to a nursing home which meant the couple had to miss celebrating their 66th wedding anniversary in February as Derek wasn't allowed to visit her.
They spoke to each other over the phone and staff occasionally organized a socially distanced meeting in the garden of the nursing home, but it wasn't the same for a couple who had been together for more than 6 decades.
Sadly over the summer Derek needed more care and was put in a different nursing home to his wife which meant their worlds became even further apart.
But on October 15 they were finally reunited when Derek was moved to the same care home as his wife.
Big-hearted staff at Laurel Lodge Care Home, in Norwich, England, decided the couple should have a special celebration, especially as they'd missed their wedding anniversary and so arranged a date night for them.
They sent the couple a custom invite and decorated the home's dining room with love heart garlands and balloons. Photographs of their wedding day and their lives together were put on display.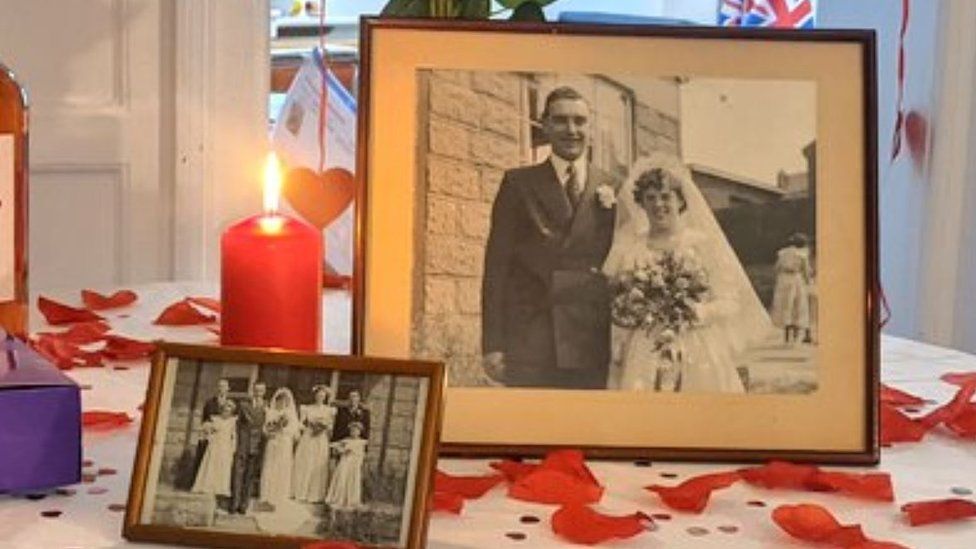 The 90-year-old couple, who met through the Salvation Army, enjoyed a steak meal served by staff surrounded by rose petals and live music playing.
Their daughter Heather helped by making sure Derek was dressed in his best suit and Phyllis had her favorite dress on.
"It's brilliant, it's good to be back together. You realize what's been missing. The fact I had been a little bit lonely in a bungalow, I was in there on my own," a teary Derek said, as per Metro News.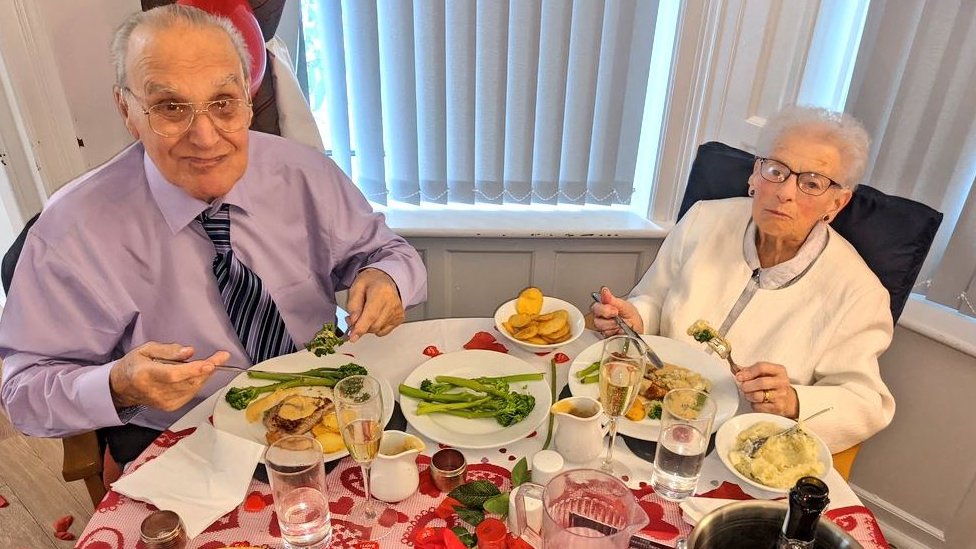 Care home manager Danielle Bullent said: "It felt as if we were not at Laurel Lodge but in this posh restaurant. It was all about them, they had no clue. They've been apart for so long."
The couple married in 1954 and have three children, seven grandchildren and 12 great grandchildren.
Asked about the secret to their long and happy marriage, Derek said: "It's about doing what the other half says."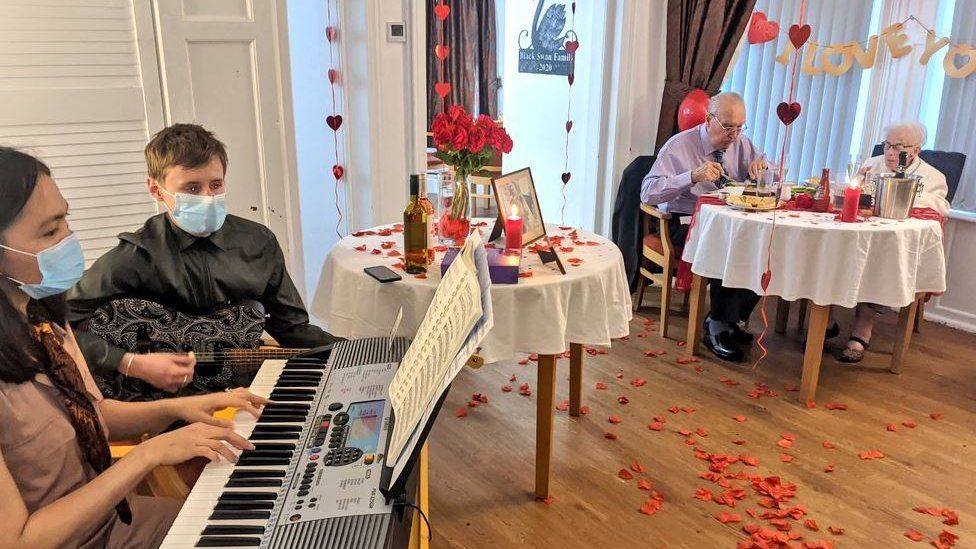 I'm so happy for this sweet couple, such a long time to spend apart and their reunion was made so special by the caring staff at the care home.
It's people like this that are making the lives of our elderly so much happier during these tough times, thank you!
Please share to wish them both a Happy Anniversary.