After years of bouncing around group homes in Florida, Monyay finally has a place to call home, and it's with someone who just a few years ago no one ever could have imagined they'd call each other family.
"She told me what she was going to be doing and helping me out with my case, and I didn't like her; she'll tell you that," the 19-year-old told ABC Action News.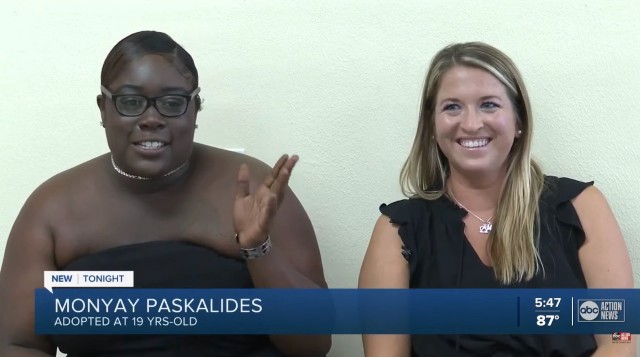 When Monyay was growing up she found herself in the care of the state of Florida and various group homes.
It was at that time she met Leah Paskalides, her caseworker.
At first Monyay wasn't a fan of Paskalides, but over the next five years they two formed a bond.
Paskalides knew what Monyay was capable of.
"She was very motivated and had aspirations for a future, and so I knew she just needed support," she said.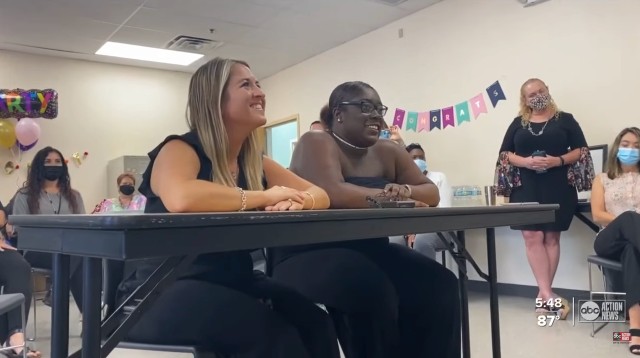 So by the time Monyay reached her senior year of high school and felt like she couldn't do it anymore, Paskalides stepped in.
Despite her original dislike of her caseworker in the beginning, Monyay expressed how she wished that Paskalides could adopt her, but the two knew it wouldn't work due to Paskalides' job.
But then Paskalides watched a documentary that showed a person being adopted as an adult, and it got her thinking.
On Tuesday, the two sat before a judge and finalized the adoption process.
"We're so happy; we both wanted this for so long," Paskalides said.
Congratulations to both women! I wish both of them nothing but the best!
Share this happy story on Facebook. We need to see more uplifting stories like this on there.