Donald Trump used his first ever announcement from the newly formed "Office of the Former President" to promise his followers that he will "always and forever be a champion" of US citizens.
Trump's acrimonious exit from the White House was finally made official last week on January 20, when Joe Biden was sworn in as America's 46th president. He then flew straight to his Mar-a-Lago resort in Florida, and though he's been relatively quiet since then, he's by no means been slacking.
Rather, news broke yesterday that Trump had formed a new office so that the ideals and aims of his administration could be furthered and championed. Its name? The Office of the Former President.
The 74-year-old's new office will handle his duties and look to push his agenda, but perhaps the biggest takeaway after its formation is that it looks like he will be staying in and around the scene where politics is concerned.
Indeed, speculation has been rife as to where Trump goes from here. Having been impeached for the second time – he's the first president to face such ignominy – his political future isn't exactly clear.
Rumours have suggested he may even move to form his own political party, though certain former aides have come out to say that he plans on remaining a Republican and running for president again in 2024.
Regardless, the former POTUS needs something to keep him busy at the moment, and the 'Office of the Former President' venture is at the very least keeping him relevant.
A statement outlining details of the office reads:
"Today, the 45th President of the United States, Donald J. Trump, formally opened the Office of the Former President.
"The Office will be responsible for managing President Trump's correspondence, public statements, appearances, and official activities to advance the interests of the United States and to carry on the agenda of the Trump Administration through advocacy, organizing, and public activism."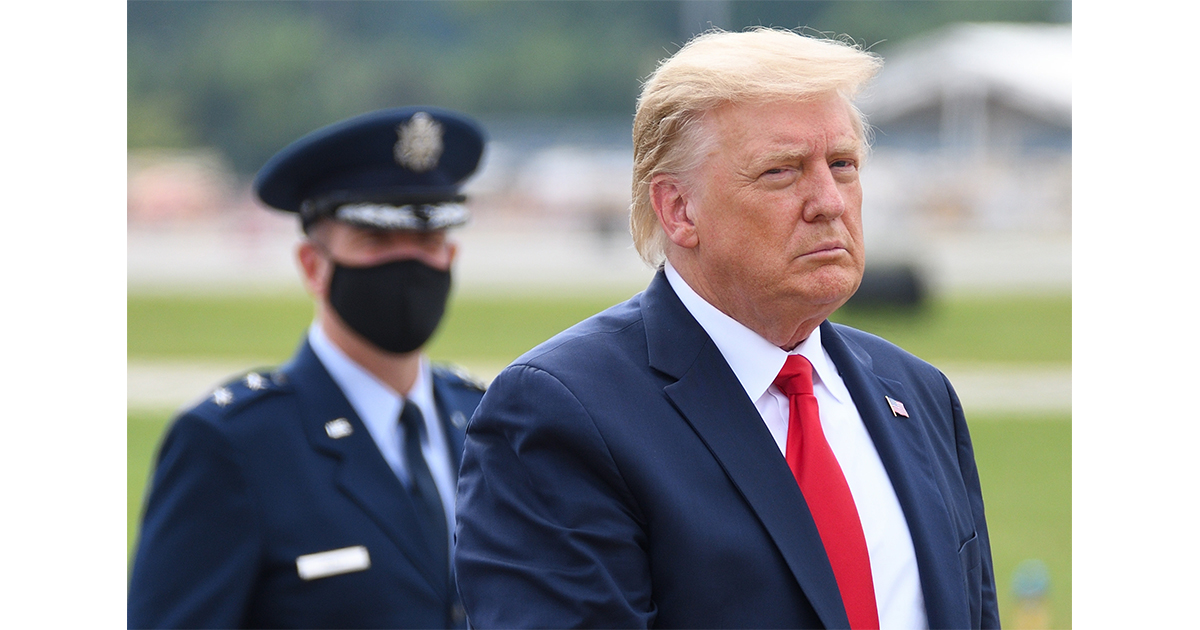 Perhaps the most interesting tit-bit, however, was how the office's first ever statement was concluded:
"President Trump will always and forever be a champion for the American People."
Feedback on the announcement was mixed. Trump's most die-hard followers were naturally pleased to welcome the idea that this is not perhaps the end of the road for America's 45th president.
Others, meanwhile, weren't so ecstatic.
Certain eagle-eyed individuals on Twitter noted and criticized Trump's use of the thirteen stars above the eagle's head in his logo, which of course can also be found on the Great Seal of the United States.
In any case, Trump himself seems supremely confident of some day returning to the big picture.
He promised followers during his farewell speech that he and his team would return in some capacity, and it beggars belief to imagine a world where Trump now quietly rides off into the sunset.
Just how much influence he can have from his Mar-a-Lago resort is a matter of opinion, but the former POTUS definitely still has a large number of fans.
What do you think concerning Trump's future? Will he ever run for president again? And if he does, can he have a shot at being successful?
Do let us know your thoughts on all things Trump in the comments box.
Meanwhile, share this article on Facebook if you like the idea of Trump returning to the White House.