For one recently married Arizona couple, it was a walk down the aisle like no other.
Brenda, 72, and Dennis, 78, Delgado tied the knot in aisle eight of Fry's Food and Drug in Casa Grande, Arizona on November 19.
Their grocery store wedding had a special meaning to them as not only did they meet in the condiment aisle, but Dennis proposed to Brenda in the same exact spot nine months later.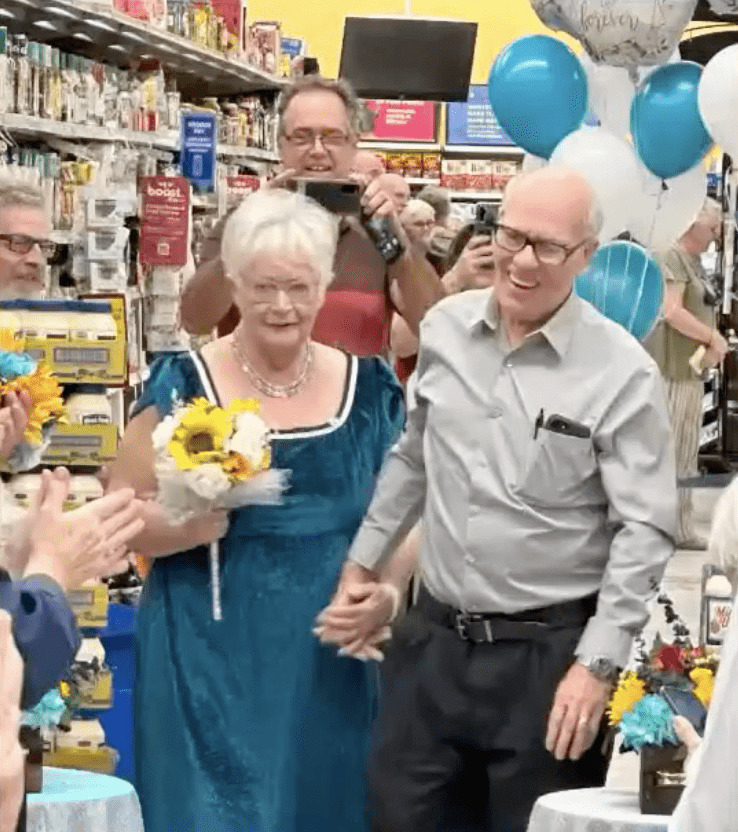 The now happily married couple bumped into each other in August 2021.
Brenda was minding her business picking out a jar of Miracle Whip when a man approached her with a pickup line that could only be used during a pandemic.
"You know the best thing about wearing a mask?"
"You could pass these [people] not wearing a mask, and curse them out under your breath, they don't hear a word you're saying,'" Dennis said.
Brenda laughed, and the two carried on a conversation for 30 minutes.
The following week the two went to church together; it turned to be a place of healing for both.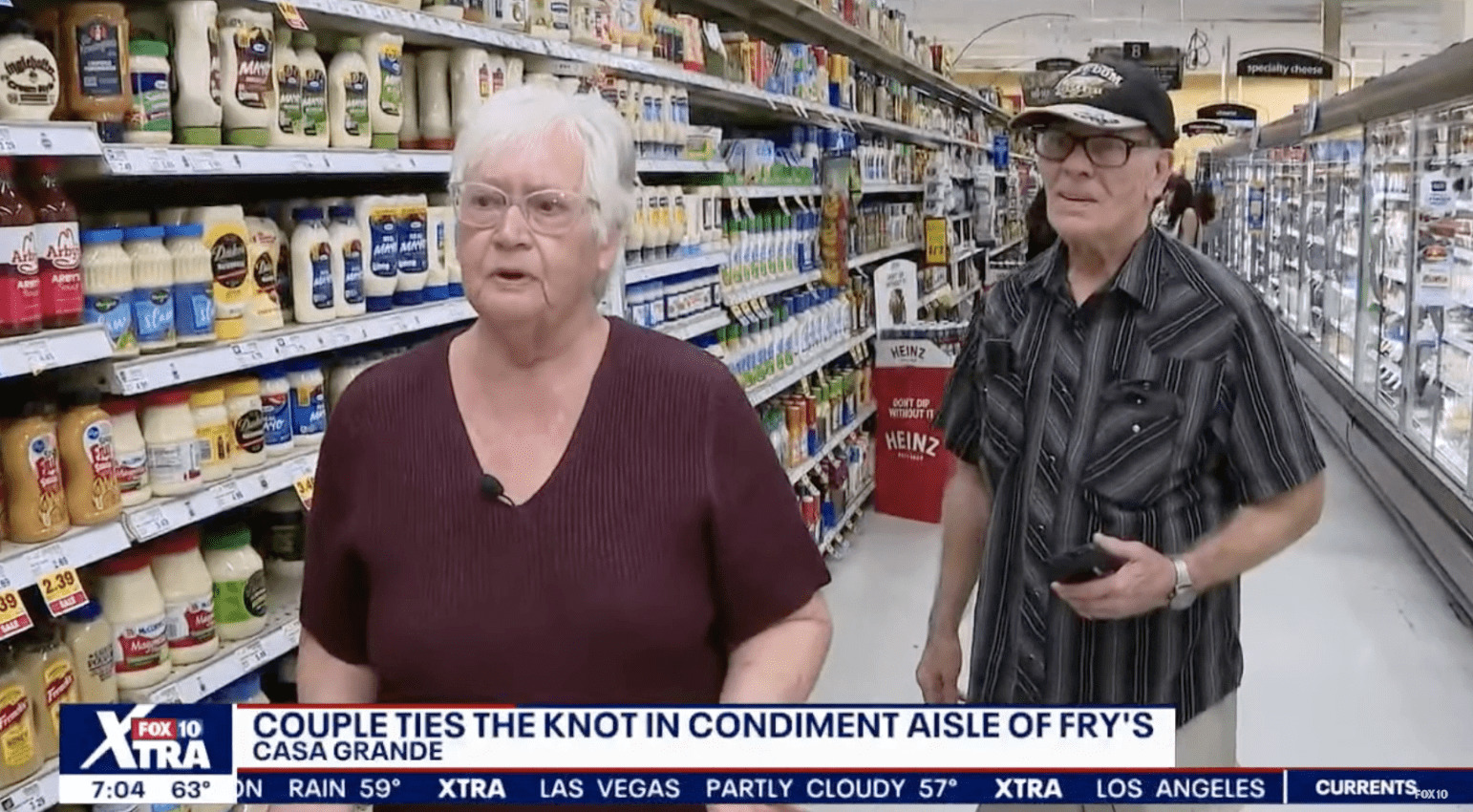 Prior to running into each other both had been grieving.
Brenda recently lost her husband of 30 years to prostate cancer, and Dennis' wife of 45 years died a little over a year before he met Brenda.
Dennis said he was "angry" with God for taking his wife away, while Brenda struggled to find her "purpose."
Their heartbreak is what drew them together. Within the next few months their relationship had blossomed and they felt comfortable enough to take the next step.
"I told him he was going to propose on his knee," Brenda said. "And he did."
Proposal in Aisle 8
Nine months after the couple met Dennis proposed to Brenda in the same spot where they first ran into each other: aisle eight.
And then a few months after they got engaged the couple arranged to get married.
Their wedding was unlike any other.
"The Wedding March" played over the intercom as Brenda made her way down the condiment aisle which had been decorated with custom floral arrangements courtesy of grocery store employees.
While some may find their wedding a bit silly, Brenda actually agrees!
"It was my idea to get married there," she said. "I'm kind of weird okay."
"I'm 72, he's 78 now. We don't have that many more years to do something dumb and stupid."
Congratulations to the couple! May you have many happy years together.
Please share this heartwarming story.