A community has been left in shock after a house fire claimed the lives of a father and his two young sons in a small Pennsylvania town on Christmas morning.
According to truly tragic reports, Eric King, 41, and two of his children, 11-year-old Liam and 8-year-old Patrick, perished when the fire tore through their home in Quakertown on Saturday.
Eric's wife is said to have escaped the blaze – which started at around 1:20 a.m. – along with the couple's oldest son. Two dogs also reportedly died in the fire.
A GoFundMe page, established in the wake of the horrific incident, detailed how the local community is overcome with grief.
The page reads: "In the early hours of Christmas morning Eric and Kristin King's home caught fire. Brady, their oldest son and Kristin made it out, but Eric, Liam, Patrick, and their two dogs did not.
Their entire home was destroyed by the fire.Eric and Kristin were high school sweethearts and the happiest people you will have ever met. They were always smiling and full of positive spirits, you just couldn't help but to love them.
The three boys, Eric and Kristin were all a huge part of the Quakertown Youth Baseball Association and spent their days and nights at the baseball fields.The Quakertown community will be deeply impacted by this great loss. Please help Brady and Kristin feel the love and support of the community as they deal with healing from this horrific tragedy."
At the time of writing, the GoFundMe has raised over $600,000 for the mother and her surviving son.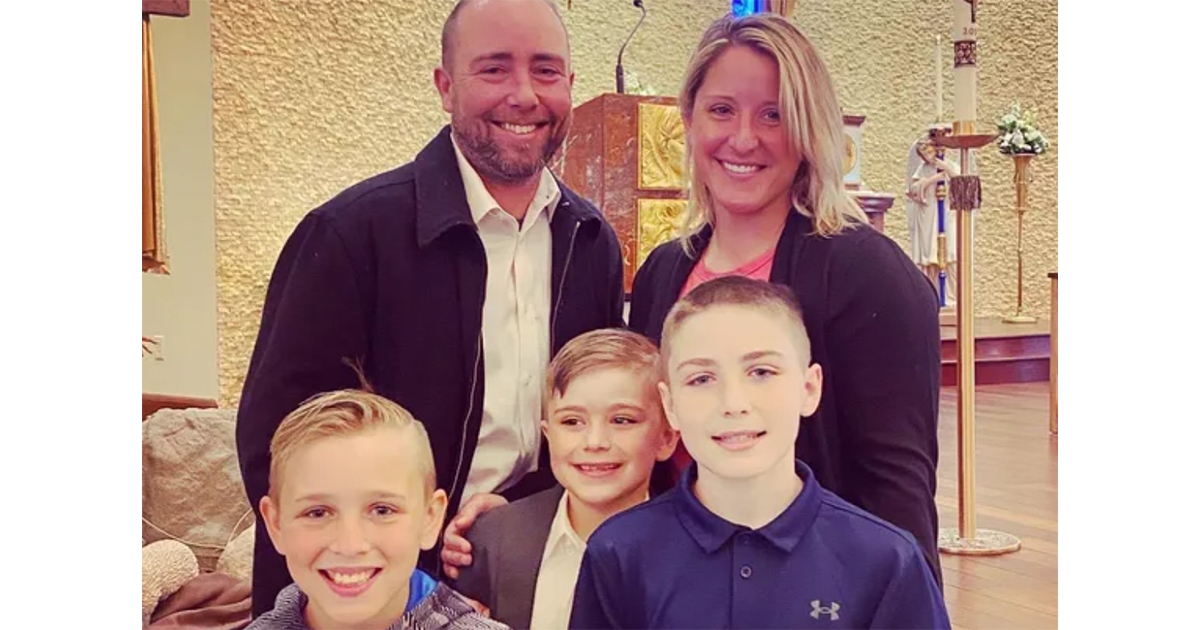 Local police are said to be confident that the fire was started by the family's Christmas tree.
Quakertown Police Chief Scott McElree told reporters: "The evidence is very clear that it started in the Christmas tree. It was a real tree. A Christmas tree burns very quickly and very hot."
I can only imagine the sheer grief loved ones of this family must be feeling right now.
Rest in peace, Eric, Liam, and Patrick. Our thoughts and prayers go out to Eric's wife and their oldest son.
Please, share this article on Facebook if you, too, want to send your support where it's needed.