The day before Jordan's wedding was supposed to be exciting, but it quickly turned to tragedy when a major tornado ripped through her neighborhood on Friday.
An extremely powerful EF-4 tornado tore through the town of Newnan, Georgia that destroyed buildings and left one person dead.
The Coweta Coroner's Office identified the victim as Barry Martin, Jordan's father.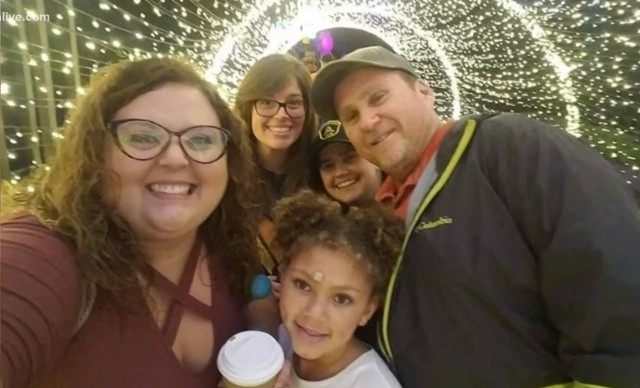 According to a family friend, Amanda Kovacs, Barry went to check on his daughter's home, which had been destroyed by the tornado.
Since there was so much debris on the road, he was unable to drive to her house so he left his vehicle and continued the final quarter mile on foot.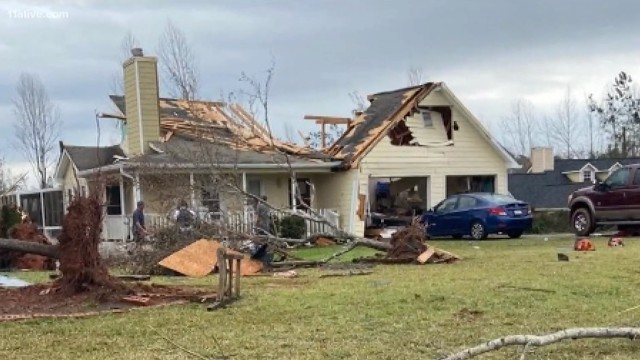 As he was walking he suffered a heart attack. Emergency crews were unable to reach him due to debris and downed power lines. He did not survive.
Barry was supposed to walk his daughter down the aisle the following day, but now his daughter, her fiancé, Sarah, and his other daughter, Salena, must plan a funeral.
"Now Jordan is left without a home and without her father on the day before her dated wedding day… It's absolutely unreal," Alison Owen and Rebecca Creswell, Jordan's former high school teammates, wrote on a GoFundMe.
So far the fundraiser has raised nearly $30,000.
My heart breaks for Jordan and her family. I cannot imagine what they're going through now. To lose her home and her father the day before her wedding…devastating.