The vast majority of Americans respect and honor fallen veterans in their own way. Some hold parades, some raise monuments to those who died in combat, some pay tributes on social media or in videos.
However, it's a sad fact that many forget about the actual resting places of vets. Headstones are left to decay in the face of nature; the elements allowed to have their way through wind, rain, sleet and snow.
One man is fighting back though.
The Good Cemeterian, Andrew Lumish, takes time out of his busy life to visit the tombstones of the long-since fallen around the Tampa Bay area. His work is truly something to behold.
Andrew runs a carpentry and upholstery service in Tampa, Florida. It's a job that keeps him extremely busy – he gets one day off and he spends that cleaning the graves of veterans that passed away as long ago as the civil war.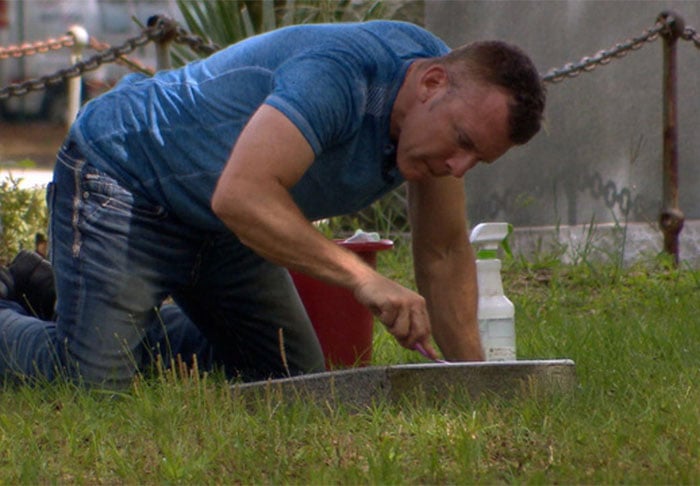 Andrew works with the same level of professionalism and vigor when he's cleaning tombstones that he does when he's running his business. According to DoYouRemember, he first rinses the headstones with water, before spraying them with a chemical called D/2.
Thereafter, Andrew takes a brush and scrubs away years worth of grime and muck.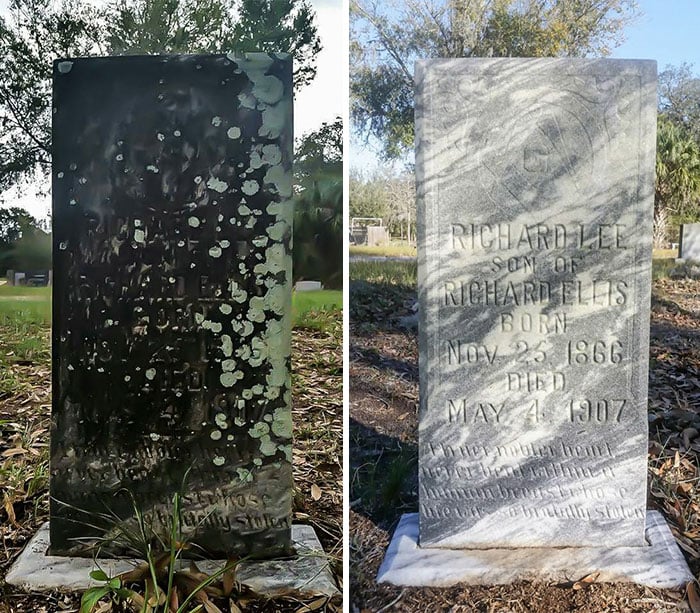 As you can see from the pictures, Andrew's method produces incredible results.
And the best part? He doesn't limit his work to those who died in the last decade. He doesn't even stop at those who died in the last century!
Take the picture below, for example. This tombstone was for a veteran who passed away in the late 1800s. It was covered in so much filth that it was barely readable, but Andrew worked his magic, and… well, see for yourself:
Whilst Andrew's work is impressive, it does come at a cost.
With the grave sites requiring excellent attention to detail and, of course, the knowledge of how to properly restore, Andrew admits that some untouched tombstones can take as long as three months to properly bring back to life.
Nevertheless, it's certainly a practise that's brightening the world one graveyard at a time.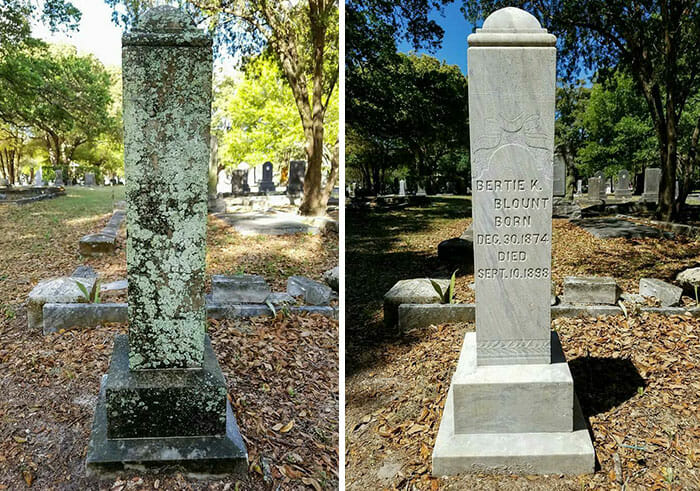 Andrew gets help from his wife every Sunday, and he posts the before and after pictures to his Facebook page to mark the progress.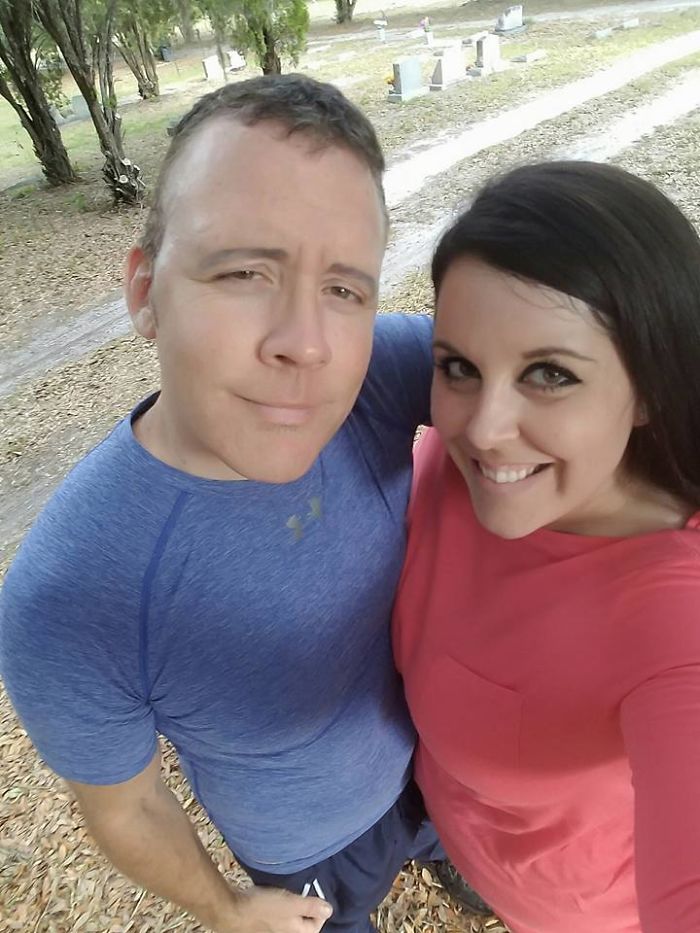 We're sure we're not alone in championing Andrew's efforts. It might not be the most loud of tributes, but it's certainly something the whole of American can get behind.
Now more than ever we must remember those who offered their lives so that the world might become what it is today. Share this to pay tribute to all the veterans out there!