Anthony Borges, 15, was labeled 'Iron Man' for his heroic acts during the Florida school shooting that left 17 people dead in February of this year.
The Parkland student used his own body to barricade the classroom door shut in an attempt to stop the shooter, 19-year-old Nikolas Cruz, getting in to fire upon his classmates. Borges' actions led to him being shot five times, suffering serious injuries to his lungs, abdomen and legs. Last week, on April 4, he was released from hospital.
Just two days after being told he could go home, Borges participated in a press conference. Wheelchair-bound, he was too weak to talk, but his attorney read out a statement on the teen's behalf …
When Nikolas Cruz carried out his devastating attack on February 14, he was able to kill 17 people. That number could have been higher were it not for the bravery and selflessness of Anthony Borges.
The 15-year-old barricaded the door to stop Cruz getting in, and has since been nicknamed 'Iron Man'. He might have acquired a monicker most teens would gladly accept, but he's not interested in that. Instead, he's angry that Cruz's attack was able to be carried out in the first place.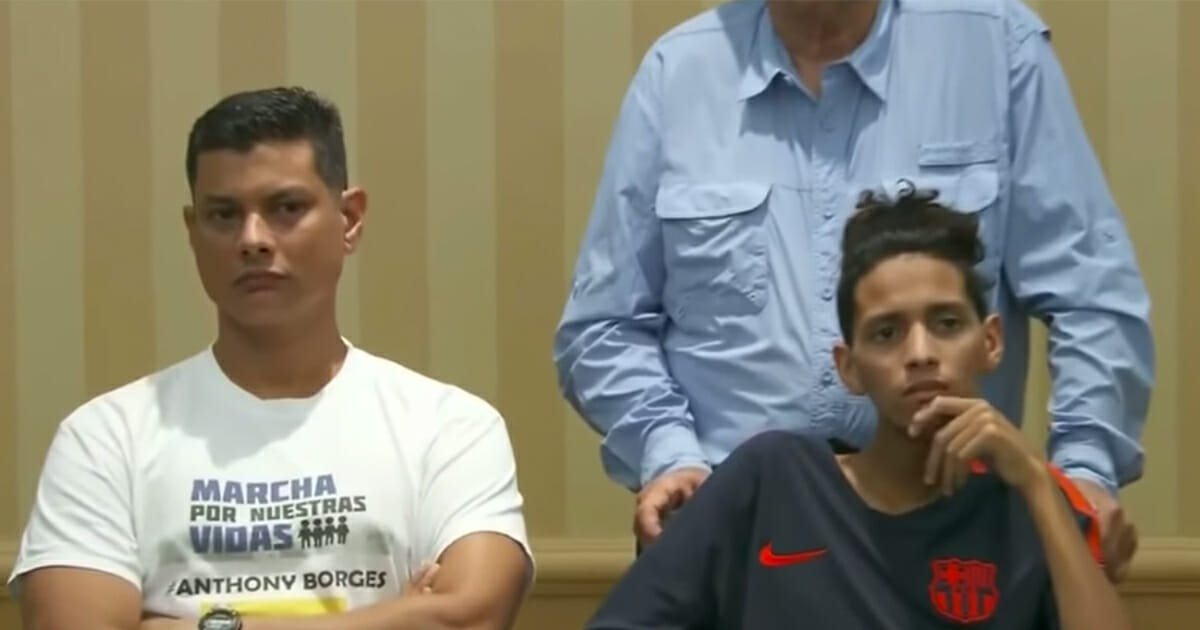 In a statement read out by his attorney, Borges blamed Broward Country Sheriff Scott Israel and Superintendent Robert Runcie.
"I want to thank you for visiting me in the hospital. But I want to say that both of you failed us students and parents and teachers alike on so many levels," the statement read.
"I want to ask you today to please end your policy and agreement that you will not arrest people committing crimes in our school.
"I want all of us to move forward and end the environment that allows people like Nikolas Cruz to fall through the cracks. You knew he was a problem years ago and you did nothing."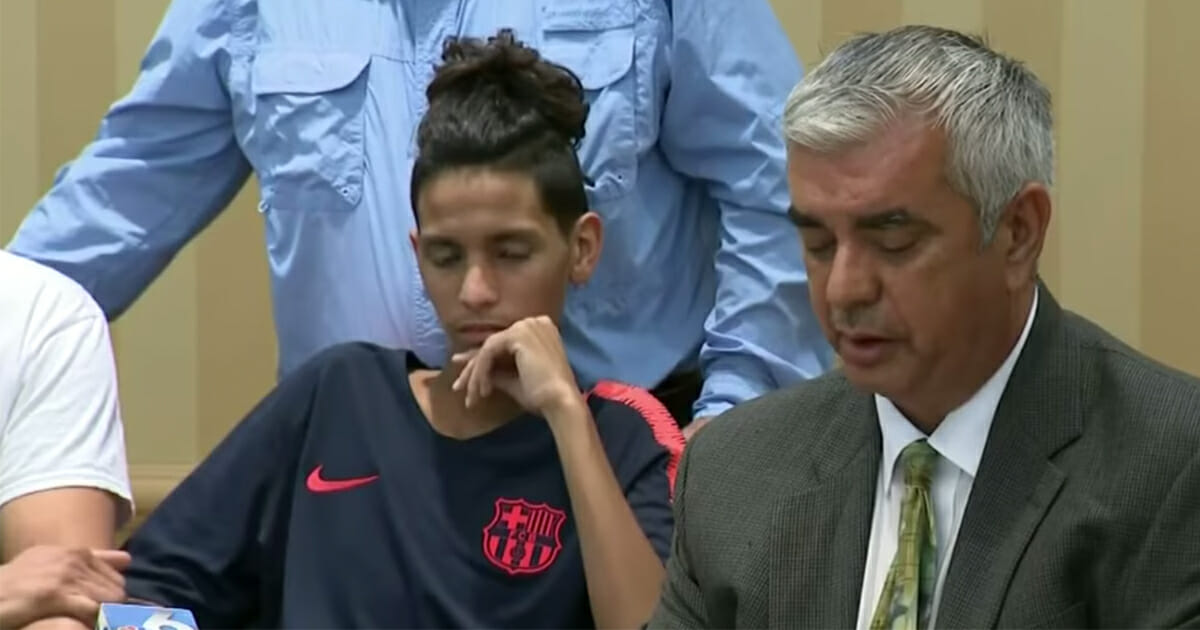 As per Fox News, records show that deputies received numerous phone calls concerning Cruz over the years. The 19-year-old was forced to leave the Florida high school in 2017 after a series of incidents – he'd both abused his ex-girlfriend and fought with her new boyfriend.
According to reports, both the FBI and the sheriff's office had received calls informing them that Cruz might well become a school shooter, though no action was taken to prevent it.
For his part, Borges was humble concerning the heroics he performed on the day Cruz acted on his sadistic instincts.
"I know I've been called Iron Man and while I'm honored to be called this, I am not," his attorney read.
"I am a 15-year-old that was shot five times while Broward sheriffs deputies waited outside and decided that they weren't going to come into the building.
"I ask you today to make a commitment to protect the students and teachers and provide a safe learning environment."
Watch a news clip on the statement in the video below: 
What a brave young boy Anthony is; he deserves every shred of praise he gets. Even so, it's a sorry state of affairs indeed when a 15-year-old has to tell people what the real problem is. 
Share this story to help spread Anthony's message and honor him for the hero he truly is!