Coronavirus has meant a shift to the way of life for a great many of us. Those lucky enough not to have been seriously sick with the virus have felt the strain in other ways, including the mental weight of being in quarantine and the financial stress that comes with not being able to work.
The latter point has been a considerable source of woe for small businesses, with restaurants and bars feeling a particular sting as a result of having no customers.
Jennifer Knox knows exactly what this feels like. Before the COVID-19 pandemic she was used to seeing people walk into her bar to sip drinks and have a good time. Musicians would play instruments and the vibe would carry itself.
No longer.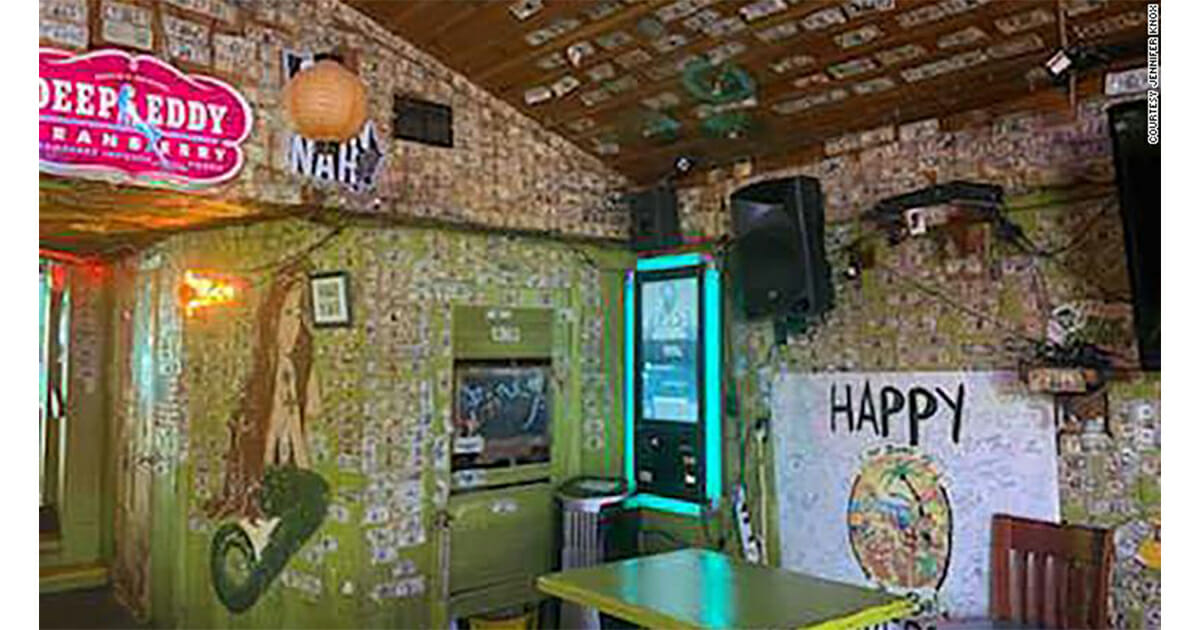 Jennifer's restaurant, The Sand Bar, in Tybee Island, Georgia, has no customers or employees on site. After the stay-at-home orders, Jennifer was forced to close the doors to the bar, leaving her and her employees crippled by the financial fallout.
And yet it was in the quiet that Jennifer looked around and saw a way to help her now-unemployed staff.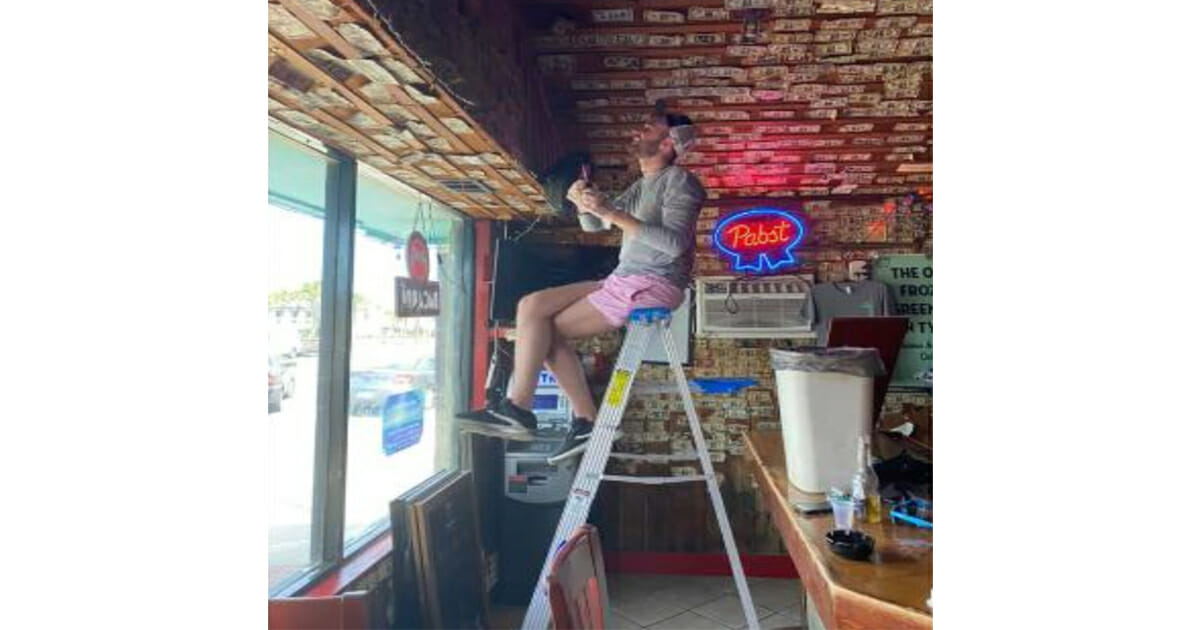 "We were sitting there doors locked and I'm like oh my gosh, 'there's money on the walls and we have time on our hands," she told CNN, referring to the bar's decorations. "'We gotta get this money down.'"
As per reports, patrons at the bar have been putting signed dollar bills on the walls and ceilings at The Sand Bar for the past 15 years. Jennifer, who worked as a bartender there for seven years before owning it, now runs the place with her mother Pam.
Of her decision to take down the money and distribute it amongst her staff, Jennifer said: "I can't just sit here and do nothing. I'll do what I can for my people."
It took a team of people around a week and a half to get the bills down and clean them off. Once counted, it was found there was a sum total of $3,714 in money.
Not only that, but several loyal customers donated to Jennifer's cause once they heard about her intentions. In total Jennifer was left with $4,104 to hand out to her staff. Split between four bartenders and four musicians, that meant $600 each.
"We all look out for each other," Jennifer said. "We are all in this together." She hopes the bar will re-open once the pandemic has passed.
What a fantastic idea. Jennifer, we're so proud of your selfless work, and we're sure all your patrons are as well.
Share this article to get Jennifer's gesture the exposure it truly deserves. And to wish her well during this difficult time.
Thank you, Jennifer Knox ❤️