Over the weekend, Melanie Salazar graduated from the University of Texas at San Antonio with her bachelor's degree.
And right by her side was her 87-year-old grandfather, Rene Neira, who also earned his bachelor's degree.
It symbolized the end to a sweet granddaughter-grandfather moment that initially went viral in 2016.
In 2016, Melanie tweeted a photo of her then 82-year-old grandfather on his first day of class at Palo Alto College.
While she was a freshman, her grandfather was enrolled in the last class he needed to earn his associate's degree in economics.
According to BuzzFeed News, Rene briefly attended St. Mary's University in the 1950s, but when he met his wife, he put his education on hold to start a family.
Over the years he would take a class here and there. It wasn't until his wife died in 2009 that he decided he wanted to earn his degree.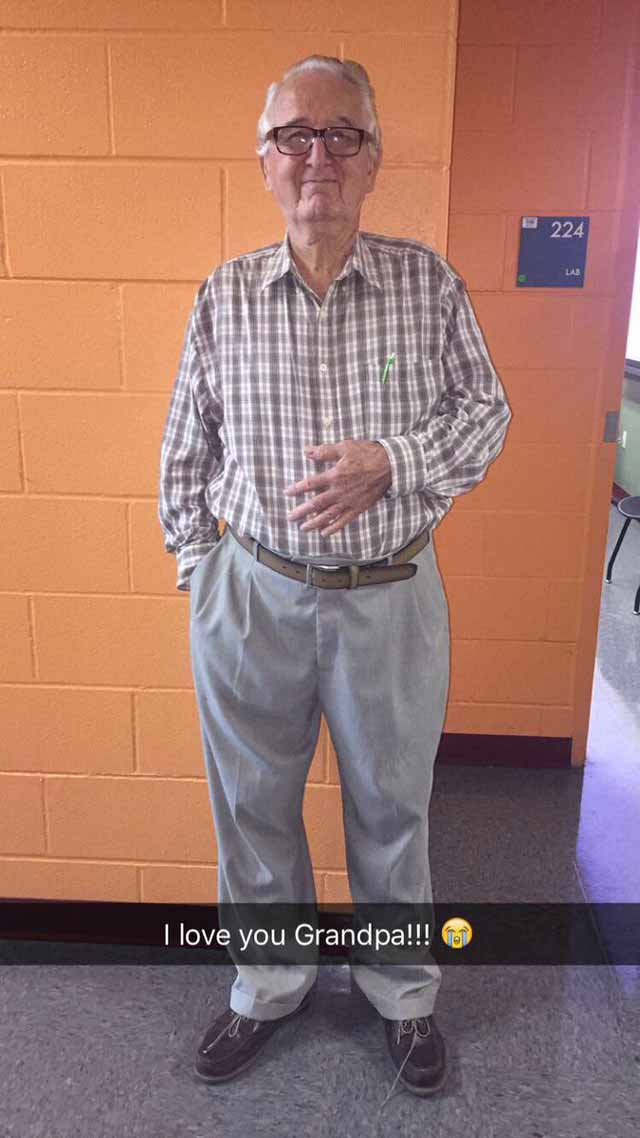 "Sometimes I wonder, what in the world is an 82-year old doing, going to college?" he told BuzzFeed News in 2016. "But somehow, something keeps me going. I think it keeps me mentally alert, too."
After Rene graduated with his associate's he wanted to continue his education and began working towards his bachelor's degree.
Once Melanie earned her associate's degree, she and grandfather enrolled at UTSA, and the two continued to attend class together.
Finally, the duo completed their degrees and they both got to cross the stage in front of their fellow classmates.
Melanie pushed her grandfather, who is terminally ill and in hospice care, in his wheelchair across the stage as the crowd cheered for them.
Congratulations, Melanie and Rene! You both did it!
Please share this inspiring story on Facebook.