After 32 years a Tennessee couple officially called it quits and retired from a place that brought them just as much joy as it brought their customers over the past three decades.
As of July 31, 2022, Buddy and Edye Gale Houser have retired from Dollywood.
After having a retirement party on July 30, the couple reported for work one more time on July 31, and then they were officially retirees!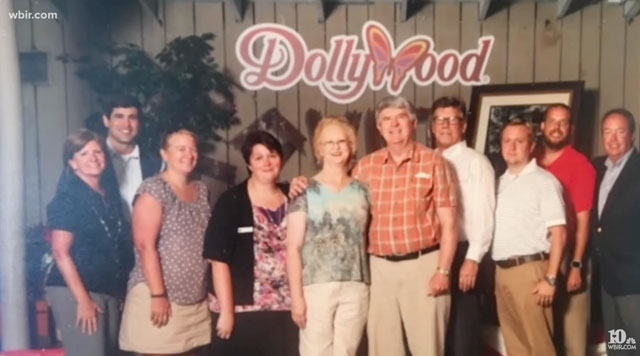 The high school sweethearts, who have been married 50 years, took jobs at Dolly Parton's Tennessee theme park when Dollywood was only five years old.
Neither had intended to be at the park for long. The retired teachers planned to work at the theme park during the summer as a temporary summer job to pay off their house.
"We were only going to work a couple of years," Edye Gale told WBIR. "But it didn't turn out that way."
Edye Gale worked in ticketing, while Buddy started out in the accounting office before switching to the turnstiles.
"I've been in the front gate ticket area my whole 32 years," Edye Gale said. "In fact, I had no desire to move anywhere else in the park because this was such a good team."
Even though both worked in the front area of the park, they rarely crossed paths.
But that didn't matter to either of them because they loved their jobs, and they loved the people they interacted with.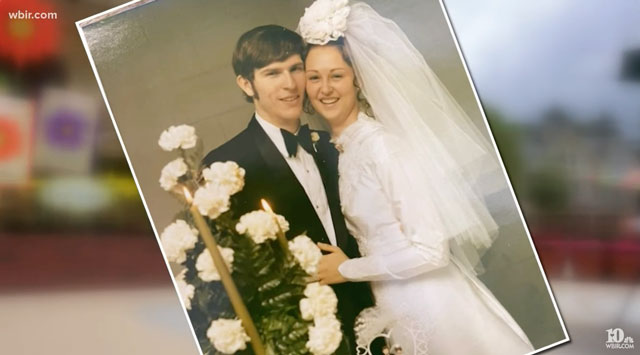 During their time at Dollywood, the couple even got to meet The Queen of Country herself.
"Oh yes, Dolly is wonderful," Edye Gale said.
"In fact, she went to high school with my brother and my brother had a couple of dates with her. But, he said it took too much gas to go back to the mountains and get her. Gas was 26 cents a gallon at the time."
Even though their time as employees may have ended, the couple doesn't plan on never stepping foot in the park again. They'll be back, but this time as guests using their retiree passes.
"This has been a fun place to work, and if it had not been we probably wouldn't have stayed," Buddy said.
Congratulations to Edye Gale and Buddy! Now go enjoy the retirement life!
Please share and congratulate this happy couple on their retirement!