Ivanka Trump went from being a successful business woman into an advisor for her father Donald Trump during his four-year tenure in the White House.
Now, few know what is actually happening within the Trump family, and if members such as Ivanka and her husband, Jared Kushner, will stay in politics or not.
Through the years, Ivanka has been very close with her father. But she also kept a big secret from him when she was younger. And recently, she made a joke about him that the Washington Post labeled as a "cringey"…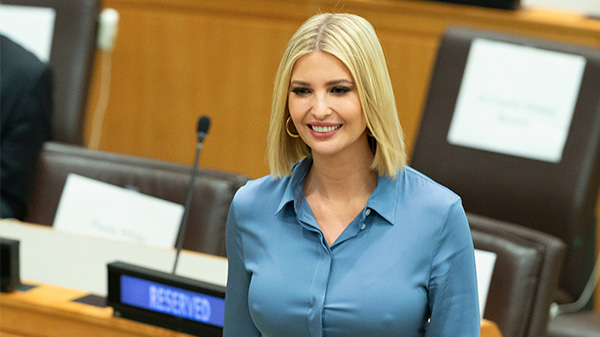 Ivanka Trump is certainly used to the spotlight. All her life, her father has been a famous businessman, as well as a TV personality. Most recently, of course, he served as the 45th President of the United States.
Ivanka Trump
With high standards in the family, Ivanka and her siblings attended great schools, then going on to forge their own careers inside the mighty Trump empire.
Ivanka has pretty much done it all, everything from modeling to creating her own brands. However, she now stands at a crossroads. Having been an advisor in the White House, the question is what will she do in the future?
At the same time as handling her professional career, Ivanka's also married husband Jared Kushner and raised her children. Still, it feels like there is much more to come from her in the future.
Ivanka has been very close to her father throughout her life. But she actually kept one big secret from him when she was younger. The fact that Jared Kushner was the first guy she introduced to Donald Trump might give you a clue.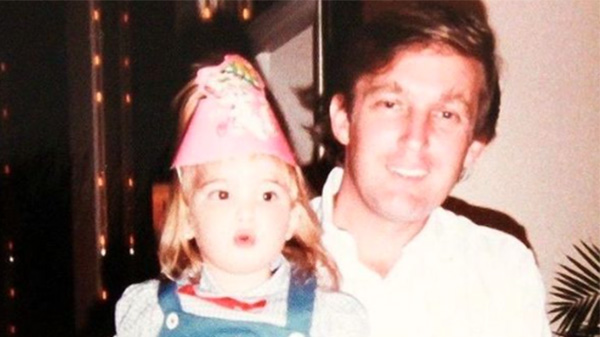 So how did Ivanka end up as a White House advisor? And how did she handle raising her children while campaigning in 2016 alongside her father?
This is all you need to know about Trump's famous daughter, Ivanka!
Ivanka Trump – early life
Ivanka Trump was born October 30, 1981 in Manhattan, New York City. She grew up alongside her famous parents, Donald Trump and Czech-American model Ivana Trump. When Ivanka was only 10 years of age, Ivana and Donald divorced.
It was a messy period in the little girl's life, with the divorce including a 13-month long legal battle over the financial settlement. In the end, Ivana was was granted a divorce on the grounds of "cruel and inhumane treatment", and ended up getting a $25-million payout. $10 million was in cash.
Following the divorce, Ivanka was sent to boarding school. She attended the Chapin School, and at 15, transferred to the elite school of Choate Rosemary Hall in Wallingford, Connecticut.
At this point in her life, she wasn't really a rebel. However, there were times when her mother didn't like what she was doing.
"I think my mom threatened to put me up for adoption a few times," she told Marie Claire in 2007.
Ivanka Trump – modeling career
At Coate Rosemary Hall, Ivanka shared a room with two other girls. Though she was largely considered a regular teenager, some things stood out.
Ivanka had both a cellphone and a car on campus, something no other student had. Even though she saw herself as an exceptional student, life at the school wasn't easy.
"I was all of a sudden in the prison of boarding-school life, and all my friends in New York were having fun," she recalled.
The Trump family was more than merely wealthy, but mother Ivana wanted Ivanka to be independent. She threatened to make her pay her own phone bills. It was at that point that Ivanka decided to start making her own money.
She first became a model for Versace, and in 1997, Ivanka appeared on the cover of magazine Seventeen.
"Modeling was not an endgame for me," Ivanka says. "I didn't particularly enjoy the act of it. It's as ruthless an industry as real estate — the people you meet in that business are just as fricking tough."
Featured in Elle Magazine
"I used it as an excuse to travel. I used it as a way to break up the monotony," she continued.
"It was great, but it is an annoying source of confusion at this juncture in my life. People still constantly ask me, 'How's modeling going?' That's how they remember me, and I want to be a little bit more serious than that, ha ha!"
By the age of 16, Ivanka Trump had been featured in Elle magazine and been a co-host on the Miss Teen USA 1997 pageant. Just as with many other industries, the modeling business can be ruthless, and Ivanka decided she was done. Instead, she turned towards the family business. Even in her school days, she knew that real estate was something she liked.
She can recall a day when she looked out of a friend's window.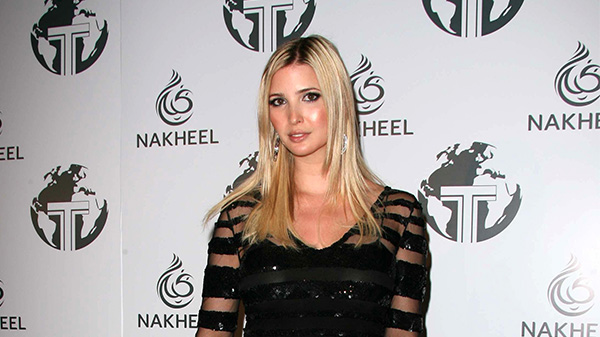 "It was this gorgeous cityscape, and there was this sort of gap where there should have been a beautiful tower," she explained. Just like the true New Yorker she is, Ivanka decided that one day, she'd rule New York City.
Appeared on 'The Apprentice'
Ivanka Trump went on to study at Georgetown University for two years. She then transferred to Wharton School at the University of Pennsylvania, and in 2004, got her B.A in economics.
Following her graduation, Ivanka started working for billionaire developer Bruce Ratner. Only a year later, she left to enter the family business.
At this point, both her father, as well as producer Mark Burnett, wanted her to appear on The Apprentice. Initially, she was sure it wasn't something for her. But eventually she gave in.
"I knew that for 'Trump' to be sustainable it couldn't just be about my father," she says. "It has to be about us as a family in some broader context, and the vehicle for that is shows like The Apprentice. That's why I did it."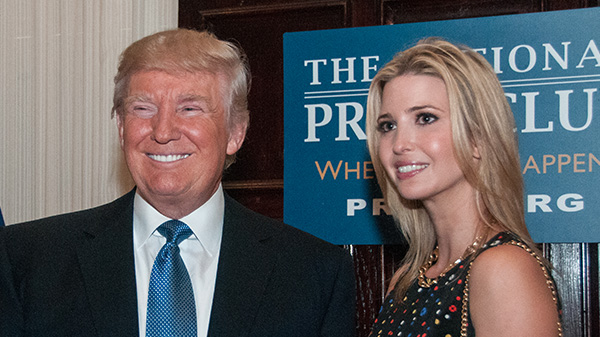 At the same time as her professional career started, Ivanka Trump also left boyfriend James Gubelmann. She quickly became Executive Vice President of Development & Acquisitions at the Trump Organization.
At a networking lunch in 2007, she met her husband, Jared Kushner. They started dating, and in 2009, the couple tied the knot at the Trump National Golf Club in New Jersey.
Kept big secret from Donald Trump
Ivanka may not have been hiding many things from her father, but there was one big secret she always kept. When she had boyfriends, she never introduced them to Donald Trump: it was like they didn't exist.
Why, one might ask?
"I was too smart to bring home a date or a boyfriend," Ivanka Trump said, as quoted by the Express.
The first person to be introduced to Daddy Donald was in fact Jared Kushner. On those grounds alone, you could say that their relationship was something very special.
"I think I brought home my husband, that's it ‒ he was not my husband at the time," she added. "But I was not going to subject boyfriends to the scrutiny of my father, or my mother for that matter, unless I was 100 percent sure."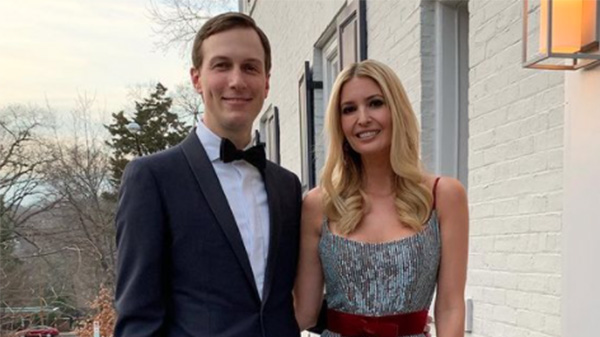 Ivanka and Jared welcomed daughter Arabella Rose in 2011, son Joseph Frederick in 2013 and in 2016, their third child, Theodore James.
Ivanka Trump – children
Now, life is unmistakably different with three children around. Ivanka has been focusing on her career at the same time as adapting to being a mother of three, and it's given her a bigger appreciation of her father.
"The 14-year-old Ivanka loved her father very much but didn't realize just how great he was," she told People. "The parent Ivanka appreciates him all the more. Now that I'm a parent I realize how difficult it is. He was tough, firm, but always available to us."
Her daughter Annabella, who turns 10 in July, has already fallen in line with her grandfather Donald Trump's standard.
"My daughter saw a pothole and said, 'Grandpa would not like that,'" she said laughing.
"The fact that my daughter sees a crack and says that would be unacceptable to grandpa is a testament to the fact that she has observed him time and time again walking job sites, pushing the team to do the very best."
Being a Trump means hard work, and even though Ivanka had three children at home, she continued helping the family in running the Trump organization. She's also launched her own personal brand of Ivanka Trump diamonds, as well as shoes and other things.
Cooking and gardening
On the weekends, Ivanka likes to get out of the city to the family's country house, along with her children and husband Jared Kushner.
"I love gardening with the kids, so that's something I have a lot of fun with," she told People. "We produce a lot of produce. We've got tomatoes, strawberries. It's so much fun, I never grew up doing this."
Not only that, but she loves to cook. Daughter Arabella has a real sweet tooth, and Ivanka does plenty of baking, as well as her own speciality, soups.
"One of the things we enjoy the most is cooking: I love to cook and he loves to eat," she said.
Ivanka played a huge part in Donald Trump's presidential campaign, where she served as a consult to her father.
Advisor to president Trump
Understandably, it was a tough job keeping all these things going at the same time.
"My life is chaotic right now," Ivanka said at the time. "I'm exhausted 90 percent of the time … Being a mother is the most rewarding experience, but also the most wild and stressful."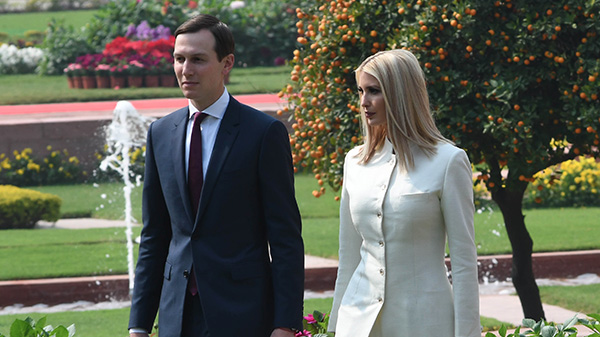 Donald was, of course, elected president in 2016. Ivanka Trump landed a part in her father's administration right away, alongside her husband Jared Kushner and brothers Eric Trump and Donald Trump Jr.
She worked as an advisor focusing on "the education and economic empowerment of women and their families as well as job creation and economic growth through workforce development, skills training and entrepreneurship."
That joke at the dinner
Ivanka also represented her father during Gridiron's dinner in 2019, the 134-year-old tradition that lets reporters, politicians, and other high-profile figures mingle and roast one another. Donald Trump didn't attend the festivities in 2019, but Ivanka Trump and her husband were there instead.
In from of the 700+ guests, Ivanka took the stage and said:
"When my father asked me just this afternoon to represent him tonight — no, this isn't a joke — to represent him tonight, I didn't have time to write any jokes," Ivanka said and then targeted Rep. Alexandria Ocasio-Cortez and her call to transform create millions of green jobs and move away from fossil fuels.
"I feared that the funniest thing I could do was read you excerpts from the Green New Deal."
Ivanka Trump continued and got a "cringeworthy laugh" when she went on about being criticized for wanting others to work despite being born into privilege, "as if being Donald Trump's daughter isn't the hardest job in the world."
Heavy criticism
Following her four-year tenure in the White House alongside her father, Ivanka Trump found herself coming under heavy criticism.
In August of 2020, a clothing company in San Francisco accused Ivanka's company of "improperly leveraging the power of the White house for private profit".
According to a lawsuit filed in the California Superior Court, as reported by USA Today, employees of her company had promoted the company "by exploiting the power and prestige of the White House for personal gain," including "piggy-backing promotion" of the firm's products at governmental events.
However, John Coffee, a professor at Columbia Law School in New York City, told USA Today that the case "wasn't very strong."
Fast forward to now present, and Donald Trump has left the White House following his loss of the election to Joe Biden. During his last speech as president at Joint Base Andrews just outside of Washington D.C, Ivanka Trump was very emotional, with cameras picking up tears in her eyes.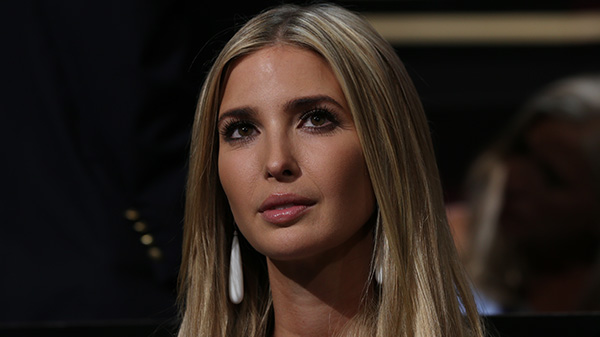 What the future holds for Ivanka Trump, no one really knows.
Heading into politics?
There has been speculation about her delving further into politics, and even potentially running for president in the 2024 election.
A former White House official told Politico that Ivanka is expected to take some time off after leaving the White House.
No matter what, we'll most definitely will hear more about Ivanka Trump in the coming months, when she reveals her plans for the future.
Do you think Ivanka Trump could be a good politician? And should she maybe even run for president in 2024?
Please, share this article with friends and family if you believe in her!